MTX Solutions For a Better World
MTX
Overview
MTX Group provides solutions such as contact tracing with vaccine management, municipal waste management, and disease monitoring. The sustainable development goals that these innovations aim for are good health and wellbeing, and clean water and sanitation. This is a relatively new innovation since COVID is a recent occurrence.
Authors
Ryan Locke
Matthew Farber
Dong Kim
School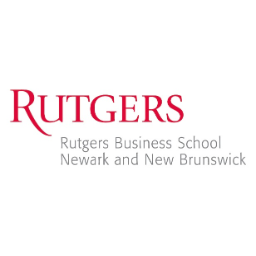 Rutgers Business School
Professor

Jeana Wirtenberg
Innovation
The company that we have interviewed is MTX group. MTX group is an IT service management company that provides solutions to problems such as the pandemic and pollution. The representative of the company that we have interviewed is Kevin Locke, Ryan's older brother and the account executive of the state of New York for the company. The company was founded in 2008 by Das Nobel, their current CEO. The innovation that we have interviewed them about was contact tracing with vaccine management for COVID 19. The world needed a solution to keep track of the virus, so the company decided to initiate this project to make the data collection for COVID digital. Most agencies are paper based, but MTX group was one of the first agencies to release a solution to collect the data for COVID digitally. The initiative to help control the spread of COVID is an example of the good health and wellbeing sustainable development goal.
Another innovation that the company has created is a system that helps garbage trucks in NYC organize their path and scheduling. This project has helped NYC reduce their waste and keep their sanitation standards. This directly correlates to the clean water and sanitation UN sustainable development goal. MTX communicated the innovation to their internal and external stakeholders through social media, internal communication, and articles about their products.
Inspiration
The inspiration for this company is helping government agencies and companies by providing services and solutions that benefits society and make the world a better place. One of the innovations that MTX Group developed was disease-related solutions and services. MTX Group was inspired to create these solutions during the pandemic where there was a high demand for disease-related solutions such as vaccine delivery programs, immunization registry, contact tracing, and vaccine child care licensing solutions. Other solutions and services that MTX Group was inspired to develop was a garbage collection management system which was created in order to reduce emissions. Kevin Locke states, "What inspires this innovation is that it's meaningful to society, seeing that they created a solution to help others and save lives and stop the spread of the pandemic and by also working with NJ State agency to implement child care grants to providers during the pandemic." Employees at MTX Group such as Kevin Locke feel motivated to create these IT solutions as these solutions are beneficial to society and leads to a sense of purpose. MTX Group's goal is to implement technological solutions and services to improve health, happiness, and economical outcomes and the innovations that MTX Group develops relate to this purpose.
Overall impact
The overall impact of MTX Group is to benefit society and make it easier for everyone to access their system when needed even to those who have never used the internet. MTX Group became a more reliable innovation when the start of the pandemic occurred. As many cases rose in every state and chaos occurred everywhere, it became hard to track and schedule appointments for testing and getting vaccinated. Other state agencies were still using paper documents to keep track but it essentially was hard for many companies to keep track of everything as people were in a rush to get tested and vaccinated. As a result of the pandemic and the many solutions that MTX Group was able to offer, business boomed and MTX Group hired a lot of people to supply the higher demand of work. MTX Group also accumulated many clients and gained credibility for their work during the pandemic.
The Impact of MTX Group made government agencies jobs easier and it helped society overall as "the company administered the vaccine and provided support to others who need it by getting funded". This was helpful as it shortened the process of applying and getting vaccines, and made the process much smoother in order to find out those who had contacted COVID-19 and made it easier to schedule appointments. Overall they're still finding ways to improve their system and have a greater impact on society during these tough times such as finding ways for problems such as pollution and making an impact on the environment.
Business benefit
The innovation benefits the business because they developed the solutions at a faster and more effective way than their competitors. This was essential for them since it is hard to break into new markets and in doing so they gained many references. The public sector can be hard to provide solutions for since they are hesitant to try new solutions. As Kevin had said "The company needs references in new markets to obtain business which makes it difficult to break into. The references MTX acquired from these innovations will provide many jobs for time to come. These solutions have allowed the company to grow rapidly and expand into markets they could not have before. They have expanded into Canada and Australia and are currently growing. The innovation also increased others' interest in the company and they have since partnered with industry leaders such as Google, Salesforce, and Amazon.
Their $6 million deal with the state of Nevada allowed for better flow of information for the pandemic within the state. "Currently multiple systems are being used to deliver vaccines and this statewide solution will streamline vaccine management efforts and allow local jurisdictions and the State to report more efficiently," as stated by Shannon Litz, the Department of Health and Human Services spokeswoman. This project was done in a meere 3 weeks. Mtx gained a tremendous amount of positive feedback from this deal.
Social and environmental benefit
One of the ways that MTX Group benefits society is through their development of MTX SafeVax solution. MTX Group has partnered with over ten states and numerous major cities including New York City throughout the United States. SafeVax is a solution that MTX Group developed which delivers vaccines to patients in 2021. In fewer than three weeks, MTX Group developed a full solution that delivers vaccines. Kevin Locke states, "The innovation emerged because pandemic was hard to manage such as contact tracing, vaccine management for government agencies for paper based management." When the SafeVax solution was first launched, it received over 50,000 vaccination appointments in an hour, received over fifty million website visitors in a day, and administered hundreds of thousands of vaccines in just the first week alone. MTX Group was able to create SafeVax in a very short time period, and users were able to create vaccination appointments in a timely manner which in turn, saved many lives and helped slow the spread of the virus.
Interview
Kevin Locke, Account Executive
Keep this story going! Share below!
MTX group Inc. is a global technology consulting firm that enables modernizing digital transformation and strategy. They helped with creating a system that enables others to use platforms to book vaccine appointments and make it easier for disease monitoring.