More Than Just Chocolate
Five North Chocolate
Overview
The innovation of Five North Chocolate is chocolate, but not just any chocolate: Five North Chocolate's chocolate offers both indirect and direct benefits for those involved in its sourcing, production, and consumption. Furthermore, it provides a forum to discuss deep topics, such as inclusion and diversity, in a casual, chocolate-eating setting.
Authors
Dana Skerker
Mansi Shah
vanessa cirino
Xinchen Li
Karina Yazhbin
Hritwik Bhardwaj
School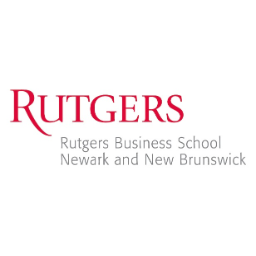 Rutgers Business School
Professor
Carmen L Bonilla
Innovation
The innovation of Five North Chocolate is chocolate, but not just any chocolate. Embodying three UN Sustainable Goals, Five North Chocolate contributes to Decent Work and Economic Growth, Reducing Inequalities, and promoting Responsible Consumption and Production. Five North Chocolate is healthy and made with high-quality cocoa that is fair trade certified. The company founder, Ben Conard, is driven to be a socially-conscious entrepreneur and has always wanted to create a company that follows fair trade policies. Surrounding his motivation, he explained, "I think the biggest motivation was supporting farmers. And I wanted to make an improvement on the market for the types of things that were already out there." He also wanted to source clean ingredients to create a "guilt free indulgence" chocolate product. Five North Chocolate is a brand that is sustainable, fair trade certified, and healthier than many other chocolates.
Inspiration
Five North Chocolate emerged from a business plan that the founder, Ben Conard, was charged with writing for a college assignment. Conard transformed the sixty page business plan into a reality. Conard has a passion for his innovation and it inspires him in many ways. He stated, "we've taken a really simple recognizable product that most people take for granted - chocolate - and we've turned it into something that can do good, on different levels. I think that's really powerful, because most people don't think about the things that they eat and consume every day, and this is one of those things. To get people to slow down and think about it and what it means, inspires me to know that with everything else in our lives, we can be doing the same thing." With this statement, Ben demonstrates how amazingly capable we are as human beings. He offers an interesting perspective on how much good we can do in our lives if we recognize where good can be done and how. Conard described the three "pillars" of his innovation: first, using only clean and healthy label ingredients, second, using only fair trade cocoa, and third, demonstrating inclusion and representation, as Five North Chocolate is the first brand to ever show the LGBT Chamber of Commerce seal on their products. Conard wants the topic of inclusion to be something that is not challenging to bring up or uncomfortable to talk about. Now, it can be casually talked about when indulging in delicious chocolate.
Overall impact
Conard describes his mission, stating, "our mission is the everyday: what work can we do today that creates an impact today? The mission for me is to create a guiltless indulgence that makes our customers happy and that supports farmers around the world." Conard did convey to us that, as a small company, it is difficult for Five North Chocolate to always quantify their impacts, but he elaborated on the company's linkage to three of the United Nations Sustainable Development Goals.
Frank Di Fiore, the company's Head of Manufacturing, discussed the other side of Five North Chocolate's chocolate - production. Conard had informed us that his approximate sales last year was about $40K and this year the company is expecting to sell between $80K and $100K. Di Fiore supplemented this information by informing us that about 30,000 units of Five North Chocoalte's chocolate are produced each year. This is significant because every chocolate product produced and sold by Five North Chocolate represents a substitute for another chocolate good that is likely not as healthy. Additionally, as Di Fore discussed with us, the production of chocolate is somewhat unique. Chocolate has a tentative shelf life of one year; however, if produced and transported correctly, it can actually last much longer. This means that batches are both made to order and to keep on the shelf. When asked about Five North Chocolate's use of Fair Trade chocolate, Di Fore also told us that it is ultimately the seller who decides how to source their ingredients. Di Fore did add that their business plan is not perfect and that there is always room to improve. Specifically, he discussed the technique the production center currently uses to cool its chocolate, as the addition of a cooling tunnel process would boost efficiency.
Business benefit
Five North Chocolate's growth is impressive. Conard conducted a test launch of the company in 2016 while he was in college, with a team of five students who wrote and pitched their business plan. After graduation, he launched the company full-time. From 2017 to 2018, commercial kitchen production of the product began and Conard started to sell chocolate in farmers markets and stores. From 2018 to 2019, the company obtained a partnership with a co-packer and began to take off. Five North Chocolate is now sold in more than 80 stores and is continuing to grow. Additionally, according to research, "American consumers are more likely to support businesses that support equality. The LGBT community alone represents roughly $917 billion in spending power" (Forbes). Therefore, as Conard mentioned, not only is visibility and equality for the LGBTQ community continually increasing, but the potential for Five North Chocolate's growth is as well.
Social and environmental benefit
Five North Chocolate embodies Goal 8 - Decent Work and Economic Growth as Five North Chocolate is Fair Trade Certified. As Conard described, Five North Chocolate uses "only fair trade certified cocoa, so that means supporting farmers on the ground and making sure that no child labor is used." This means every farmer producing cocoa for the company is guaranteed fair wages and safe working conditions and child labor is prohibited. Conard stated, "We are partners with fair trade USA. So we hear stories and read reports about all the farmers within the fair trade system. We understand the impact that our partnership with Fair Trade USA has on the cocoa farmers in different regions - where they're building schools near the cocoa farms, or where they are hiring teachers in rural areas so that kids can go to schools and not work on farms. Those are some of the impact stories that we hear." Because more than ⅔ of the world's cocoa is grown in West Africa, from which Five North Chocolate and many other companies source their chocolate from, this region holds a large market and many employment opportunities. This is significant, as every cocoa farmer that is employed by Five North Chocolate and by other fair-trade operating companies is one more farmer spared from the potentially harmful and exploitative conditions of other jobs.
The products that Conard uses to manufacture his chocolate tie into Goal 12 - Responsible Consumption and Production. Five North Chocolate empowers consumers because they know where their food comes from and what ingredients it includes. Five North's Chocolate is made of 72% cocoa, with healthy additives such as berries or nuts. In addition to having these supplements, Five North's Chocolate is advantageous for consumers because research shows that chocolate that is higher in cocoa and lower in sugar is healthier for consumption. Conard also stated, "we have customers who are diabetic and can't consume things with sugar. Our products are diabetic friendly, so these individuals have been able to enjoy an indulgence that they normally would be unable to."
Five North Chocolate's product also aligns with Goal 10 - Reduced Inequalities. Five North Chocolate is the first brand ever to feature the National LGBT Chamber of Commerce Seal on a packaged good. Conard stated he wanted to "use chocolate as a platform to talk about things people don't normally talk about over chocolate. By increasing visibility you can create a more positive impact." The addition of the seal of the company's chocolate achieves this goal.
Interviews
Ben Conard, Founder
Frank Di Fiore, Head of Manufacturing
Keep this story going! Share below!
Five North Chocolate is a company that creates chocolate snacks. The snacks are Fair Trade Certified, sustainably produced, and healthy. Five North Chocolate is also the first brand ever to feature the National LGBT Chamber of Commerce Seal on a packaged good.