Mobility as a Service
Whim
Overview
MaaS Global is the world's first true Mobility as a Service operator. It makes all city transportation service accessible via a mobile app - Whim.
By improving the convenience of public transportation services and reducing car ownership, it contributes to the following SDGs: 3. Good health and wellbeing; 11. Sustainable cities and communities; 13. Climate action; 17. Partnerships for the goals.
Authors
Ruilin Huang
Francesco Villanova
Simo Rintakari
Henrik Westerberg
School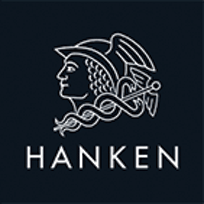 Hanken School of Economics
Professors
Martin Fougere
Anna Dziuba
Innovation
Sampo Hietanen is considered one of the fathers of mobility as a service. He was one of the early advocates of this new way of looking at mobility and was instrumental in the creation of MaaS Global, the company in which he became CEO from the very moment the company was established. (MaaS Global, 2019) MaaS revolved around shifting society from the paradigm of private car ownership to having access to different means of transportation without compromising the feeling of freedom that the car offers to people around the world. (Hietanen, 2019) As Sampo Hietanen said in our interview, "If you really want to disrupt a system you must address the root causes" (Hietanen, 2019) and that is why we cannot solve the issue of transport in cities only from an engineering point of view. In Mr. Hietanen's view we need to adopt an approach which takes into consideration the fact that human beings are not completely rational and don't behave according to algorithms. (Hietanen, 2019)
With urbanization growing tremendously (UN, 2018), mobility as a service can help reduce the impact of externalities related to transport in urban centers, diminishing the level of congestion and pollution, hence reducing the time needed to move from one place to another and ultimately rendering the movement of people more effective and efficient. For this reason, the innovation co-created by Sampo Hietanen and MaaS Global would go in the direction of making our cities more sustainable as advocated by the UN SDGs for sustainable cities.
Inspiration
Mr. Hietanen (2019) said that we spend about 500 euros a month on car ownership on average. Furthermore, transportation costs are the second greatest household expense and he claims that this can be reduced by using mobility as a service.
The prevalence of the internet and smartphones makes mobility through a mobile subscription possible. CEO Hietanen demonstrated that complicated industries such as telecommunication service and the Internet as a mobile service were radical ideas 20 years ago, but now they are omnipresent and offered as simple services, the same applies to Mobility as a Service. The technology is ready, but more importantly "the people are ready,'' said Mr. Hietanen, referring to their international scale market research. He claimed that we can see the Whim app as "the Netflix of transportation". And, just like Netflix, we can use the Whim app in different countries as long as the partnerships of Whim with those countries have been established. It creates great convenience in today's world where international travels are prevalent.
According to Mr. Hietanen, using mobility as a service is much better for economic growth and sustainability. Private car ownership creates traffic jams and results in heavy emissions. Being a "one-stop-shop" for all things mobility, as Hietanen (2019) describes it, Mobility as a Service has the potential to create a long-lasting and sustainable future where people can "move anywhere, anytime, on a Whim!"
Overall impact
In the short-term:
The whim app was launched in Helsinki in November 2017. After 7 months, in June 2017, the first million trips were booked through Whim. After 16 months, in October 2018, 2 million trips were booked in total. Only 3 months later, in January 2019, another million trips were made (MaaS Global Oy, 2019). We can see the Whim has been gaining popularity and growing rapidly. With more and more people using Whim, it certainly reduces private car ownership. Whim application is operating in five countries now. Most of the purchases have been subscripted in Helsinki, Finland. The biggest marketplaces are Helsinki, Birmingham, and Antwerp at the moment.
In the long run:
As other entrepreneurs, transportation companies, and governments notice the profitability and sustainability of the idea, many more similar services will start to pop-up in the world. This will drive Mobility as a Service as a global phenomenon and reduce the carbon footprint on a large scale. The main impact of the change is a willingness from the people, technical API capabilities from a city transportation system, and political will. The company has noticed they can't own the platform economy. Therefore, Whim needs a network of public authorities and company partnerships in order to expand globally. Mr. Hietanen stated the vision for the next ten years (Hietanen, 2019):
"Instead of having freedom for a maximum of three to five hours drive by owning a car, how about having the freedom of limitless journey with just one application?"
Business benefit
The concept of mobility as a service started being discussed in conferences and among industry circles in 1996 at the Enter conferences in Austria. The idea that a variety of services could be built to make transport modes more integrated and to create a one-stop-shop to plan and pay for your trip was not fully ready, but a variety of platforms were being created. (Maas Global, 2019)
Although mobility platforms in Finland were being created around the world, the Finnish government put Finland in the position to put into practice a MaaS project, by publishing the first intelligent transport strategy in the world in 2009. (Maas Global 2019) This created the perfect conditions for MaaS which grew in popularity thanks to the technological and normative readiness of the city of Helsinki.
As a "service" provider, Maas Global doesn't physically own any of the transportation services. It only serves as a middleman between customers and different means of transportation; it charges a margin over the costs of the services it provides. This allows for much easier management and lower exposure to risks and liability. With the number of partners and the scale of its services gradually growing, it will be easier and easier for Whim to acquire new partners, to gain negotiation power with its partners, and to attract more investments.
In terms of benefits to the transportation industry, whim has created new customers for taxi and car rental companies and generating a positive economic impact for the other stakeholders in the ecosystem.
Social and environmental benefit
Through providing access to various modes of transportation through a single mobile application, Whim aims to help reduce car ownership and promote larger-scale use of public transportation. With all tickets included within one application, Whim not only offers ease of access and quality of life but also saves time, energy and paper tickets. For the aforementioned reasons, Mobility as a Service aligns with Sustainable Development Goal NO.13: Climate Action.
To house mobility under one application, Whim needs to partner with as many transportation providers, corporations, and authorities as possible. Through this, they can create a widespread network and movement towards a common goal. It is, therefore, a model for Sustainable Development Goal NO.17: Partnerships for the Goals.
Mobility as a Service also works towards Sustainable Development Goal NO. 3: Good Health and Well-being. By promoting the use of public transportation and bikes, people walk more often; by lowering CO2 emissions and harmful microparticles found in the air the long-term health impact of mobility as a service is clear. People can realize "one of the greatest feelings, freedom" (Hietanen, 2019) without owning their means of transportation.
Finally, Whim helps promote Sustainable Development Goal NO.11: Sustainable Cities and Communities. Whim does so by maximizing the utility from pre-existing infrastructure within cities and communities and elevating it through Mobility as a Service, making mobility easier and more sustainable.
Interview
Sampo Hietanen, CEO
Keep this story going! Share below!
Whim
Helsinki, Worldwide
Business Website: https://whimapp.com/
Year Founded: 2015
Number of Employees: 11 to 50
MaaS Global is the world's first true Mobility as a Service operator. It makes all city transportation service accessible via a mobile app - Whim.