Mitchell's: An Oasis Within the Storm
Mitchell's Homemade Ice Cream
Overview
Even though the Mitchell brothers' product is ice cream, they focus more on the positive impact that ice cream can have on people. Through their environmentally and socially sustainable business practices, Mitchell's Homemade Ice Cream thrives on human connections and moments people forge over a scoop of ice cream at one of their shops.
Authors
Jack Webb
Raj Ganesh Vemula
School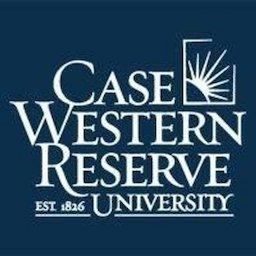 Case Western Reserve University - Weatherhead School of Management
Professors

Chris Laszlo
Michael Schwartz
Innovation
Part of Mike and Pete's overall goal for their business is to run it in a way that benefits its employees, suppliers, and the overall environment. In addition to these goals, Pete considers himself and his brother lucky that they chose to grow a business in the ice cream industry in particular. "Serving ice cream is something that ultimately connects people," said Pete, when reflecting on what happiness he feels Mitchell's Ice Cream brings to their customers. He then recounted the story of a teenage boy who decided he wanted his first job to be at Mitchell's because he valued the memories and experiences he had as a child enjoying ice cream there with his family. "An ice cream shop is a place in the community for people to come together to celebrate good times," said Pete.
Inspiration
Soon after graduating college, the Mitchell brothers began to ponder what sort of impact they wanted to have on the world and what sort of legacy they wanted to leave behind. They realized that there are many atrocities experienced by the world on a regular basis. Becoming aware of their lack of control over human suffering and injustice, they decided that they would create an oasis of decency and happiness right in their backyard.
The brothers started Mitchell's Homemade Ice Cream in 1999 in an effort to do the best they can to create a space that embodies their values and to have a positive impact in the community. Mike Mitchell said, "I can take my little piece of the world and make it right. I can make myself right. This way I can selfishly occupy an oasis of decency and therapeutically exercise some measure of clear control. I can even hope to be that piercing air current that seems to part the storm clouds and makes room for the sun to shine."
Overall impact
Mitchell's has seen phenomenal success within the Northeast Ohio region, and could easily expand into new markets within the United States. However, Mike and Pete want to keep their business local to Cleveland. "There's something about Cleveland that makes it special for us. The personal connections we've forged here as well as the intimacy of our business is something we value greatly. It's priceless in effect, and the financial gain we would experience from expanding outside the Northeast Ohio region would not justify the loss of those feelings that we value."
Business benefit
The ability to source high-quality, local, and fair-trade ingredients has had an extremely positive financial impact on Mitchell's Ice Cream. As Pete put it, doing good primarily for the people who create as well as those who eventually enjoy Mitchell's ice cream ultimately drives financial success. Pete believes that this should be the ultimate goal of business: creating a positive impact within the people and communities with whom they interact, eventually obtaining financial success through such efforts. (During the interview we were delighted to hear this since it deeply coincides with the objectives of Aim2Flourish companies.)
"We have never denied doing business with a supplier because the price was too high. If the ingredient tastes great, we absolutely want it to be part of our product," said Pete when asked about their sourcing process. Because of Mitchell's dedication to high-quality, local, and great-tasting ingredients, customers know that they are getting top-notch flavor in every scoop of ice cream they purchase. Consequently, Mitchell's is able to charge a premium price for their product. This allows them to continue in their goals of paying fair wages to their employees and paying a premium price for the best ingredients.
Social and environmental benefit
One of the principal values that Mitchell's Homemade Ice Cream was founded upon is sustainability. Mike and Pete work hard to minimize the impact their business has on the environment, choosing to source locally wherever possible and choosing suppliers for ingredients sourced from far away that are socially and environmentally responsible. Most of their ingredients are organic and/or fair trade. The Mitchell brothers want to keep Mitchell's from growing too large so as to minimize its environmental impact. Packaging and shipping their ice cream further than the immediate Cleveland area would use fuel and resources that pollute the environment, so the Mitchell brothers keep all of their ice cream within the Cleveland area. The impact of opening more stores and expanding is another consideration to think about. The brothers have decided to grow with Cleveland; as the city and the community grow, the brothers will open up more stores in more areas. "We want Mitchell's to be a Cleveland classic. Each part of the world has something unique to it, and we want Mitchell's to be unique to the greater Cleveland area."
Interview
Pete Mitchell, Founder
Keep this story going! Share below!
It's a tried-and-true dessert that has been ingrained in American culture for decades: ice cream. But how could something so seemingly simple be used to create an impact that matters? Pete and Mike Mitchell of Mitchell's Homemade Ice Cream in Cleveland, Ohio, decided that they were up for the challenge of creating a local "do good" empire through each scoop they serve.