Overview
Misha Nonoo differentiates themselves from other fashion companies by putting women and sustainability at the forefront. Their innovation lies in their goal to empower women through clothes that are characterized by quality, longevity, and versatility. Additionally, they maintain a sustainable focus through a "direct to consumer" model that limits much waste.
Authors
Sheridan March
Diana Loyola
Elizabeth Marion
Jean Lopez
Bobby tran
School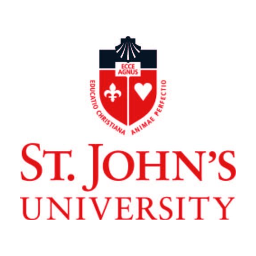 St. John's University
Professor

Charles Wankel
Innovation
Misha Nonoo prides itself on being 50% sustainable; however, their goal is to eventually become a 100% sustainable company. One way in which they achieve this goal is by operating their inventory on an "on demand" basis. This means that individuals cannot simply walk into the store and walk out with the product. Instead, once they order the product of their choice, they must wait for it to be made before being shipped to them. By doing so, Misha Nonoo helps ensure that products are being made on an as-needed basis, and unnecessary waste is not occurring.
The company also uses sustainable envelope paper, as opposed to using standard shipping boxes. This paper can be recycled after use, which helps reduce waste and its negative impact on the environment. The company pays close attention to all of these details in order to be as sustainable as possible. They even strictly serve boxed water to their in-store customers and make sure that all products they use in store are recyclable. Sustainability can be achieved by reducing consumption of non-renewable resources, minimizing waste, and creating a healthy environment. Misha Nonoo is taking all the necessary steps to achieve a sustainable brand.
Inspiration
The owner of the company knew that it was incredibly essential that she set herself apart from the other fashion brands. It was mentioned in the interview that "she was not happy with the results (of the company at the beginning) fashion anybody can do...she was happy with the idea that there was a niche that was open...nobody is caring what women wear day and night." In essence, she had to find her niche, and what made her different and stand out from the rest. She was inspired by the idea that as a working woman herself, she wanted to create a sustainable brand that was versatile for both for day and night. She wanted to create a clothing line where consumers were able to wear the same outfit no matter the time of day, and not have to worry about rushing home to change. She also implemented the use of the capsule wardrobe, where the clothes a woman has in her closet are interchangeable and essential. The company intentionally chose basic colors so that the outfits could be worn any time of day. The pieces would then allow the individual to be appropriately dressed for all occasions. The look can take the busy working woman from work to dinner, all while looking polished, professional and feeling powerful, giving customers the opportunity to still have a chic look after work. The company also uses Japanese fabrics, which do not wrinkle easily. This way, the consumer looks their best at all times and in the long run there will be no need for ironing and wasting electricity unnecessarily.
Overall impact
Not only is Misha Nonoo a company that empowers women, it is also a company that is a true innovator on many levels. Primarily, this label embraces minimalism. With the company's practice of making clothing on demand, and not keeping a huge inventory, the Misha Nonoo label lowers costs for its customers and the absence of excessive waste is a positive commodity. Another factor that contributes to the overall impact of the Misha Nonoo label is the fact that this was one of the first fashion labels to embrace social media and technology. In 2016, she presented her new fashion lines on Instagram and Snapchat. In essence, the Misha Nonoo label puts the working woman at the forefront. While taking into consideration the fact that working women also have a social life, Misha Nonoo's designs ensure that her consumer looks and feels stylish. While doing so, they are also keeping the environment at the forefront. They are constantly thinking about how they can better build a sustainable brand, while minimizing waste and unnecessary production. Much thought and consideration are used as the company chooses both the products and fabrics that they use. Nothing is done haphazardly, and the well-being of the world and the reduction of their carbon footprint is tantamount.
Business benefit
The business benefit is that they are supporting women, while also considering the well-being of the environment. The store manager mentioned how the company continues to partner with woman-owned businesses as well as manufacturers and designers. They are making smart decisions when it comes to how their manufacturing can be done in the most efficient way.
The fact that the company is not holding a massive amount of inventory is also a major business benefit. When a company holds a large amount of inventory it becomes incredibly costly, and it creates pressure for the company to reach these specific costs. By only producing these products on an as-needed basis, it helps keep the inventory on hand incredibly low.
Social and environmental benefit
One of the many social benefits that this company makes available is the practice of operation as an on-demand company, meaning that the item will only be made when the order is placed. They are bringing awareness to the fact that waste can be controlled, and the consumer can be a part of the process. If clients were to exude more patience and understanding with the way in which the company operates, it would make sustainable practices that much easier. The environmental benefit is that the company makes sure that they are not excessively wasting energy, electricity and labor, thus minimizing their carbon foot print. By doing so, the company is actually helping people act greener and improve energy efficiency. In essence, the Misha Nonoo brand is definitely a brand that wants to encourage women to have a positive impact on the earth while looking good doing it.
Interview
Juan Carlos, Store Manager
Keep this story going! Share below!
Misha Nonoo
New York, US
Business Website: https://mishanonoo.com/
Year Founded: 2012
Number of Employees: 11 to 50
Misha Nonoo is the name of both the founder and the fashion label, founded seven years ago, that prioritizes female empowerment. With both of their COO and CEO positions held by women, Misha Nonoo is a fashion company that prides itself on supporting women in the workplace, collaborating with female-owned companies, and encouraging female leadership. Furthermore, they are a company that implements sustainable practices with greater goals to improve and become as sustainable as possible.