Micro-Algae that Eat Pollution
Clean Energy S.A.
Overview
This project has been successful since native microalgae from Ventanas Bay, Chile are used. These algae are introduced to the photobioreactor circuit which is fed directly by the CO2 emitted by the plant. This process is a closed cycle that allows it to reduce emissions second to second since it does not need electricity and has an important impact on environmental mitigation plans.
Clean Energy is achieving international recognition that deserves an innovative idea that solves global problems, and is one of the 400 non-European companies that participated in the global entrepreneurship summit held in The Hague.
Author
RUBEN VAZQUEZ
School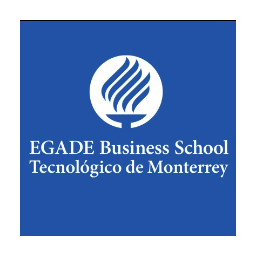 EGADE Business School Tecnologico de Monterrey
Professor
MARTIN H BREMER
Innovation
This process of micro-algae that feed on CO2 is patented in 38 countries by Clean Energy ESB.

It is a very simple process that alows the micro-algae who lives in the panels with water absorb CO2 by converting it, through photosynthesis, into carbohydrates and oxygen.
The CO2 that enters the panel must arrive with a pressure of 6psi, so to transport it, the system requires little use of electrical energy generated by a low consumption centrifugal fan.
Inspiration
Andrea Irarrazaval is the CEO of Clean Energy S.A.
All started in the mid-90s when Irarrazaval lived near Viña del Mar, one of the most polluted areas of Chile where she witnessed the sea and the countryside die because of greenhouse gas emissions into the atmosphere. Realizing the diseases in children, the intoxication of people, the infertility of the soil and the pollution of the air and the sea Andrea decided to take action and decided to develop the concept that today gives life to Clean Energy.

Clean Energy has a presence with its photobioreactor cycle in the thermoelectric industry in Chile and also in the cement industry in Colombia, two of the most polluting industries on the planet.
Overall impact
A project of 100 hectares of panels with micro-algae is equivalent to a conservative 1860 hectares of forest and is the equivalent of reducing CO2 emissions emitted by 76,000 cars per year.

Business benefit
The micro-algae panels have an operational life of 30 years, it is a scalable and easy to install technology, generates reproducible results and a high production of biocomposites. The project is adaptable to different contaminated environments and can process effluents to produce clean water without air emissions, generating high-value by-products giving way to the transmission of carbon and oxygen bonds for companies that incorporate the technology.
Social and environmental benefit
This technology allows obtaining biofuel without side effects in agriculture and at the same time reducing the CO2 emissions generated by companies, this promotes a cleaner environment that does not generate poisoning. This technology helps the reduction of greenhouse gases to the main industries that generate them such as the thermoelectric industry, and the cement industry where the environmental impact is considerable. The micro-algae in each region where Clean Energy has its panels are effectively adapted to the amount of CO2 they consume, prior to a feasibility study of the soil, water and algae in the region.
Interview
Andrea Pilar Irarrazaval Olavarria, CEO & Founder
Keep this story going! Share below!
Clean Energy S.A.
Viña del Mar, Valparaiso, CL
Business Website: www.cleanenergyesb.com
Year Founded: 2002
Number of Employees: 2 to 10
Micro-algae can feed on a daily basis three times their weight in air pollution. With this idea Clean Energy, a Chilean company led by women, uses them to capture gases and avoid poisoning in industrialized areas. The micro-algae has the ability to reduce pollution because they use it as a nutrient and also reproduce quickly allowing it to increase its cultivation up to five times its size in a single day, thus achieving large amounts of biomass.
The idea arises thanks to the vision of reducing air pollution in the area and with a social vision of its founder.