Mexican Digital Platform to Schedule Waste Collection
CEMEX-ProAmbiente
Overview
Wazte was created by CEMEX, a large manufacturer of construction materials, with the goal to reuse waste that other industries generate with the circular economy in mind. Wazte connects large waste generators from all industries with companies who collect them, in order to reuse them in concrete and cement production. This waste comes back to the supply chain instead of ending up in municipal landfills.
Authors
Roberto Carlos Martinez Moreno
ALEJANDRO AGUILAR
Daniel de la Garza
Sergio Arrayales
Ernesto Arrieta
School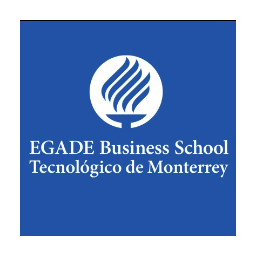 EGADE Business School Tecnologico de Monterrey
Professor

Consuelo Garcia-de-la-torre
Innovation
CEMEX created ProAmbiente in 1993 in the city of Monterrey in order to carry out comprehensive management of industrial, commercial, and domestic waste.
ProAmbiente has specialized in the processing of waste, from its collection to its recycling, in a safe and responsible way.
After more than 25 years of collaborating with their clients, the ProAmbiente commercial team finds it important to evolve its channel to offer its services through an online portal. The innovation was born in 2018 by developing Wazte, the first Mexican digital platform of its kind, created with the aim of offering the ProAmbiente clients sustainable waste collection. Wazte aligns to CEMEX under different UN SDGs such as Industry, Innovation, and Infrastructure as well as responsible consumption and production and climate action.

Wazte is a digital application that allows clients to schedule waste collection from any mobile device in 4 easy steps.
Step 1: Define the type of service and waste.
Step 2: Select the type of transport you need.
Step 3: Choose a collection date.
Step 4: Confirm your schedule and select the payment method.
Inspiration
ProAmbiente was created with the goal of reducing CEMEX's carbon emissions. Being in the construction business, CEMEX must be incredibly careful with environmental compliance. As it was mentioned earlier, this was achieved by reusing waste that other industries generate for CEMEX's own benefit.
Moreover, the Wazte app was inspired by the digital wave the company was on. A few years ago, CEMEX launched CEMEX Go, a platform that connects with clients and allows them to buy products and materials, track orders and manage deliveries while being fully protected. CEMEX Go was a great success that brought a lot of benefits and clients were having a better experience with their demand for products.
Keeping that in mind, CEMEX wanted to translate the digital success they were having in their core business to the waste disposal industry. It was essential that this new project connected companies who generate reusable waste with companies in charge of picking it up and give it the best use possible in an easy way. This way the best customer experience was achievable. Using a digital platform cuts the need to have a large team as middlemen that could lead to bureaucratic problems.

Overall impact
Wazte is responsible for the management between waste generators, transporters, and authorized disposal sites. On the platform customers can, at any time, review the status of their collection, their account statements, and what their contribution to the environment has been through the measurement of their environmental contribution.
Since May 2018, when Wazte was launched, to date, they can proudly share these figures:
More than 113 thousand tons of waste have been collected.
The emission of more than 160 thousand tons of CO2 into the environment has been avoided.
This is the equivalent of having 800 hectares of forest with more than 500 thousand trees.
It is also the equivalent of avoiding the use of more than 13 million passenger vehicles for seven days.
Business benefit
For CEMEX, generating profits through a combination of said platform and ProAmbiente's activities is a business unit that uses the brand to reach their customers in a different way.
This means that the recycling economy in Mexico was boosted as well as the technology industry. Specifically for Wazte, specialist software development companies were hired to ensure the solution was designed with state-of-the-art technology and to boost the careers of colleagues already on the ProAmbiente business unit with new digital capabilities.
Social and environmental benefit
Wazte offers the collection of paper waste, oils, and other debris and for that, it guarantees that they will be used to generate energy or be transformed into raw materials for other production processes. In this way not only the circular economy is promoted, but also moving towards zero a waste objective.
It benefits society by offering a new economic activity from which people can profit by collecting and selecting an industry's waste to convert it into energy or raw material for some other industry.
By moving toward zero-waste emission the whole environment benefits because humans will no longer take from the environment but rather transform/reuse/reduce what nature gives us.
Interview
Abraham Vazquez, Product Owner - Wazte
Keep this story going! Share below!
ProAmbiente is a CEMEX business unit that focused on the comprehensive management of industrial, commercial, and domestic waste. Founded in Monterrey in 1993 with the aim of offering services for co-processing from collection to recycling in a sustainable way. Wazte is the platform that they are working on innovating through a digital transformation.