Marriot International's Impact for Good
Marriott International
Overview
Marriott has laid out an entire plan of action. In their 2025 Sustainability and Social Impact Goals guide, their intention is to make a positive and sustainable impact. These goals are designed to support meaningful progress toward the United Nations Sustainable Development Goals (SDGs), which seek to address some of the most critical challenges faced by our planet and its communities. The goals they wish to meet consist of: Nurture, Empower, Sustain, and Welcome.
Authors
Michael Puerto
Eva More
Skye Peck
School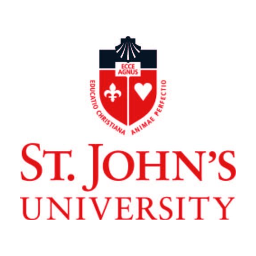 St. John's University
Professor

Charles Wankel
Innovation
For their nurture goal, they are hopeful by 2025, to contribute about 15 million hours of volunteer service to support the company's priorities and community engagement strategy. Approximately 50% of their volunteer hours will serve children and youth, including those at risk and disadvantaged, by developing their skills and employability, and supporting their vitality. By 2025 about 50% of franchised hotels will have participated in community service activities.
In regard to their Empower goal, they will invest at least $5 million to increase and deepen programs and partnerships that develop hospitality skills and opportunity among youth, diverse populations, women, people with disabilities, veterans and refugees. This will also include an emphasis on achieving a gender representation parity for the global company leadership.
To be a company that is contributing to sustainability, they want to reduce their environmental footprint by 15% | 30% | 45% | 50% across the portfolio by 2025. There will be a strong commitment to make sure that 100% of Marriott International hotels have a sustainability certification or something equivalent. The company will partner with owners to develop 250 adaptive reuse projects. The company will make sure all properties will have a Serve 360 section on the marriott.com website with hotel impact metrics to assess how much they are helping the environment.
The final part is to meet the welcome goal, so that 100% of associates will have completed human rights training, including human trafficking awareness, responsible sourcing, and recruitment policies and practices. By the end of 2018, the implementation of the new required training in human trafficking is projected to reach about 80% of their associates, as well as expanding the training developed by MI and its community partners to the broader industry and academia.
Inspiration
Marriott International is one of the biggest hotel chains in the world, and they have a large market of consumers. This sizable market means they have a wide reach on people's lives. If they strive to make change in the world through updating their business practices to help the world, it will be felt. As our interviewee said, "At Marriott International, we believe we have a responsibility and vested interest in helping to address some of the world's most pressing social, environmental and economic issues. With our size and global scale, we are well positioned to become part of the solution."
Overall impact
Throughout the history of the company, they have been focused on operating responsibly and wisely throughout all of the company's branches. They came to recognize that animal welfare is an important part of a safe and responsible food & product supply chain. The hotel chain has committed to integrating leading environmental and social practices into their supply chain and partnering with like-minded suppliers. They aim to reduce the negative environmental and social impact of their business activities by focusing on sustainable, responsible and local sourcing. Some of the projected changes are
79% of furniture, fixtures and equipment (FF&E) will be purchased from suppliers that have made specific sustainability commitments
19.2% of seafood certified by Marine Stewardship Council or Aquaculture Stewardship Council
70% FF&E purchased from suppliers engaged in conservation measures
77% FF&E purchased from suppliers that reduce, reuse, or recycle packaging
70% of personal paper products Forest Stewardship Council-certified
Business benefit
From human rights protections to sustainable hotel development, Marriott International today has launched a new sustainability and social impact initiative designed to foster business growth while balancing the needs of associates, customers, owners, the environment and communities. As it says on the company website, the company has a global presence. Therefore, it is imperative that its employees truly understand, respect and welcome all. Through partnerships, training, and education, they want to elevate travel as a catalyst for peace and cultural understanding. Thus, the hotels must be places of inclusion and comfort for all people.
Social and environmental benefit
They constantly strive to build their internal pipeline of talent, helping associates develop the knowledge and skills they need to progress within the company. In addition to maintaining fair employment principles, they also support associate well-being through their signature TakeCare culture. Marriott's Serve 360 platform is central to how they plan to challenge themselves to create shared values across the globe, and their four Serve 360 coordinates will guide them on this journey.
Interview
Tyler Linton, Managers
Keep this story going! Share below!
Marriott International
Worldwide, Worldwide, Worldwide
Business Website: https://serve360.marriott.com/
Year Founded: 1927
Number of Employees: 5001 to 10000
An American multinational diversified hospitality company that manages and franchises a broad portfolio of hotels and related lodging facilities.