Manufacturing Sustainable Water Bottles
Agua con tu Marca
Overview
Agua con tu Marca, seeks to reuse recycled plastic bottles for the manufacture of new ecological bottles, which have a reduced impact on the environment. With these types of ecological bottles, there will be fewer bottles polluting rivers, streets, oceans and the city. There is an important challenge regarding the environment; people are getting more aware of the use of plastic and it's negative impact on the environment, but on the other hand, there is a lot of work to do in teaching people how to dispose of waste properly.

Authors
Ana María Velásquez
Daniela Mojica
Lina Perez Morillo
School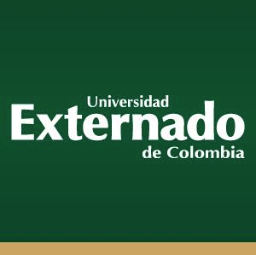 Universidad Externado de Colombia
Professor
Gustavo A Yepes López
Innovation
Agua con tu Marca's business idea of manufacturing sustainable water bottles has become a great challenge for its founders, based on the reality that bottled water has a high environmental impact. They see it as a great opportunity to do things differently, by seeking to offer products that really minimize the impact on the environment of bottled water, integrating actors that help to close the waste cycle. Luisa and Juan Carlos seek to change the way in which bottled water is produced and consumed in Colombia; they want to contribute to the goal of substantially reducing the generation of waste by reducing, recycling and reusing bottles.
That is why all the bottles they use are ecological: all the bottles contain 50% PET resin. This means that the final part of the waste cycle is important. After consuming the product, the bottle is deposited correctly and through the recycling chain, the bottle ends up at the correct collection centers so that they can be washed and processed. From there, resins suitable for manufacturing new bottles are produced. These bottles come from low density preforms, which reduces the use of material containing post-consumer recycled PET resin by a percentage between 25% and 80%.
The founders are aware that bottled water is seen as bad for the environment and that is where its project to make a product with a different value proposition was born.
Although the problem of waste generated by plastic bottles already exists, with Agua con tu Marca, Luisa and Juan Carlos seek to give a second life to these bottles through their reuse.
Inspiration
For Luisa Ibáñez and Juan Carlos Jiménez, the undertaking was a motivation that was born out of necessity, they started in their 20's because they had to have a source of income for their new family. This is how the company started operations in 2004 with a marketing promotional items business unit.
Four years ago they decided to diversify their offer and created a new business unit that produces bottled water in the maquila model: Water with your Brand. With this new product they managed to serve their customers and start a traction process in new market places.
With the passage of time, experience and market learning, they realized that being a marketing company there was not much bargaining power with either suppliers or customers, so they devised a new line of business that would allow them to be more profitable, with products that they could sell to their current customers and that would also meet the needs of the competition; This is how they managed to set up a water purification and bottling plant, with which they wanted to get companies and establishments to customize their bottles and these became a new means of marketing and promotion.
This new business unit led them to think about a strategic concept based on sustainability and in this way they began the process of building it.
Overall impact
When using recycled PET resin, you are:
1. Contributing to circular economy
2. Avoiding the extraction of new fossil resources.
3. Reducing CO2 footprint (Carbon Dioxide).
4. Reducing SO2 footprint (Sulfur Dioxide).
Luisa considers the most important contribution of their company "lies in achieving the reuse of the material. Plastic bottles get a second life which means they are not polluting rivers, seas, and in general our environment where plastic does so much damage." It is also important to point out PET can be recycled an infinite number of times.
Business benefit
This innovation in the plastic business is generating a great impact in Bogota, Colombia, since there are fewer plastic bottles on the streets and people are becoming aware of the importance of recycling and using recycled products.
Currently the company produces an average of 35,000 bottles of water per month; they are aiming for 90,000 bottles per month with a minimum percentage of recycled PET of 50%.
They have clients from different sectors such as education, vehicles and banks. The company has been able to identify that customers who buy their products the most are those who are aware of the importance of contributing to a responsible supply chain, which at the same time are those who already know and/or are committed to sustainability.
Social and environmental benefit
Society benefits as people become more aware and responsible about the consumption of bottled water. This business has also an impact on social development because through recycling of plastic bottles, people who work as recyclers get recognized, get more business and therefore get to improve their quality of life.
On the other hand, regarding the environment, by recycling existing plastic bottles they reduce the need to manufacture new plastic, giving new uses to existing bottles. Using the statistics:
• Recycling 1 Kg of PET, reduces CO2 emittance by 1.5 kg.
• The recycling process of PET uses 92% less energy than the process to create bottles with virgin materials.
• The reduction of energy usage to the planet is equal to the consumption of a population of 100,000 inhabitants.
• CO2 emissions are reduced by 72% compared to the production of virgin resin.
Interview
Luisa Fernanda Ibañez, CEO
Keep this story going! Share below!
Agua con tu Marca is the first bottled water company with a sustainable concept in Colombia.
Luisa Fernanda Ibáñez, CEO of Agua con tu Marca: "Bottled water will not cease to exist" .
Therefore, the company seeks to instead minimize the environmental impact of bottled water by giving people, brands and companies the possibility of having the most environmentally sustainable water bottles possible. According to Euromonitor figures, bottled water consumption in Colombia has shown exponential growth year after year.