Mama Maya Helping Mama's Across the Globe
Mama Maya
Overview
Mama Maya is a boutique that had formed a partnership with the BKFA. When Mama May sells its baby swaddles, the BKFA provides birthing kits to mothers to help increase safety and sanitary conditions during childbirth. Through their combined efforts, they are achieving Sustainable Development Goal 3, Good Health and Wellbeing and Sustainable Development Goal 6, Clean Water and Sanitation.
Author
Stephanie Theonas
School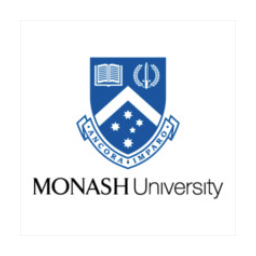 Monash University
Professor

Gitanjali Bedi
Innovation
When Mama Maya's boutique sells their baby swaddles, a birthing kit is assembled by the BKFA and sent to women in rural developing countries. The birthing kits help increase the safety and cleanliness for mothers and babies during child birth.
According to the World Health Organisation, mother mortality rates in low income countries is 462 per 100,000 live births. This is 40 times higher than mother mortality rates in high income countries. But many of these deaths could be preventable. Most of these deaths are caused by the lack of clean birthing facilities and utensils. (World Health Organisation, 2019)
The birthing kits are an effective tool to help reduce this problem and help combat basic infections that contribute to high mother mortality rates. Each birthing kit contains items and instructions on how to use and dispose them. The kits are sent to birthing attendants in remote locations. The birthing kits include the following six essential items:
1. A plastic sheet to use as a sanitary surface for mother's to during childbirth.
2. Soap to clean the mother's perineum post birth and the attendant's hands.
3. Gloves for the attendant's hands to ensure a sanitary area and protection against transmitting germs.
4. Gauze to clean the mother's perineum before birth, and to clean the baby's eyes post birth.
5. Cord ties to safely tie the umbilical cord.
6. A sterile blade to cut the umbilical cord and ensure the risk of tetanus and sepsis is reduced for the new born baby.
Inspiration
"Every woman has a right to a clean and safe child birth."

For years, Robyn wanted to create a business that allowed her to make a positive impact in society. After the birth of her oldest son, she learned about the BKFA and was surprised to learn that it only cost $5 to potentially save a mother's life. After her second birth, she was determined to find a way to assist the BFKA in spreading their mission to help mothers, across the globe, give birth to their children safely. This determination was propelled by a personal crisis. The umbilical cord was wrapped around the neck of her second son during childbirth. Robyn realised that if this had happened in another country, "he might've been dead, or (she) might've been dead".
Overall impact
Mama Maya has created a multifunctional product that has allowed the distribution of over 10,000 birthing kits. To date, 10,000 women have experienced giving birth in clean and safe environments thanks to the selling of her organic cotton baby swaddles. Mama Maya's customers know that when they purchase a swaddle, they are helping mothers in developing countries give birth safely.
Business benefit
Robyn believes her partnership with the BKFA has impacted greatly in customers choosing to purchase her swaddles. Although there are cheaper baby swaddles, she believes that her core mission has been a great influence in people purchasing her product.
Mama Maya's partnership with the BKFA has also helped created opportunities that otherwise would not be possible. Due to their social enterprise model, Westpac and obstetricians around Australia have partnered with Mama Maya to increase the availability of the product and it's mission. This exposure to new clients have helped increased Mama Maya's baby swaddles as the go-to gift for new mothers.
Social and environmental benefit
Benefits for society:
Thus far, Mama Maya has assisted over 10,000 mothers, in remote areas, to give birth more safely.
Moreover, every time a customer purchases a swaddle, they are educated about the harsh reality many women face during childbirth. Many customers do not realise that "there are women giving birth in far worse conditions than (they) are." Through the selling of her swaddles, Robyn has a platform to raise awareness of the issue, and ultimately inspire others to contribute to a worthwhile cause.
Robyn has also collaborated with The Grace Tales to design new baby swaddles. During the launching event, Robyn held a birthing kit morning tea assembly with celebrities and influencers, to help raise awareness of the Birthing Kit Foundation. During the morning tea, she and others donated their time to assemble 200 birthing kits which were then sent overseas.
Benefits for the environment:
Mama Maya's baby blankets are made in fair trade certified factory and are made with a zero waste mentality. Robyn ensures that Mama Maya's swaddles are of the best quality and are long lasting. Many customers have written back to Robyn and explained that the average swaddle is thrown out after a few months, whereas Mama Maya's swaddles are used for multiple births.
Interview
Robyn Jones, Founder
Keep this story going! Share below!
Mama Maya
Sydney, New South Wales, AU
Business Website: https://mamamaya.com.au
Year Founded: 2015
Number of Employees: 2 to 10
Mama Maya is a boutique collection of organic cotton baby swaddles. The boutique's mission is to increase the number of mothers to deliver their children safely. Robyn Jones, the boutique founder, has accomplished this mission by partnering with the not-for-profit Birthing Kit Foundation Australia (BKFA).