Making Quality Education Accessible to Everyone
Kytabu
Overview
Kytabu is a new textbook subscription model in which users can rent preinstalled books by page or chapter on hourly, daily or monthly basis. This drastically reduces the amount that the users have to pay, to the point that the average total cost of books is reduced by 72% (from $10/book to $0.0018/book/hour). This helps in providing quality education to underprivileged kids, which in turn reduces poverty and inequality in society. Besides building the technical solution, Kytabu also partners with publishers to increase the number of books available on their platform. It also partners with schools to reach more students and advises the government on providing digital content.
Authors
anuja verma
Paul Gibson
Jesszika Udvari
Manuel Abascal
School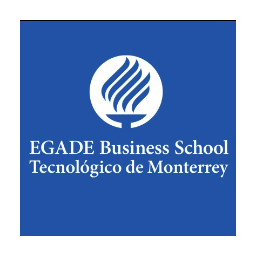 EGADE Business School Tecnologico de Monterrey
Professors
Ezequiel Reficco
Francisco Layrisse
Innovation
Kytabu's aim is to provide affordable access to quality education to students in Kenya. It has built an innovative solution combining business and technology. In Kenya, internet penetration is at 90% and the government runs a program to provide low-cost tablets to students. Kytabu utilizes these resources to provide their solution.
Kytabu has built a mobile application which can be used to access the books. The books can be downloaded on the device using the app anytime without requiring immediate payment. The security system in the app limits accesses to the books until payment is made. So students download all the books they need when the internet is available without paying anything.
When a student wants to read a section of the book, she opens the app, specifies which parts of the book she wants to access, makes the payment and the content becomes available. The content access expires when the duration is up, but the content remains on the device for future purchases. This model provides easy access to books anytime even when the internet is not reliable.
Kytabu has also created a new system call Kytabu Box for schools in remote areas which do not have internet access. Kytabu provides a school-wide subscription to books along with 30 tablets, a server and a wifi router from Kytabu. The server has all the books pre-downloaded. The students use the included wifi router to connect their devices to the server and download the books. With this Kytabu Box model, Kytabu has completely removed the dependency on the internet.
To increase the number of books available on its platform, Kytabu has partnered with publishers. Kytabu digitizes the books and makes them available to students through its platforms. Publishers in return share a percentage of the cost of the book with Kytabu and help in the marketing of Kytabu app. This new model has opened up new markets for publishers which were previously inaccessible due to high costs of books and difficulty to ship books to remote areas.
Inspiration
74% of the students in an average Kenyan class do not have the required textbooks for that class. And with 15 million children in the Kenyan education system, this is a startling statistic. In 2012, Tonee Ndungu (Founder of Kytabu) and his father (a local school headteacher) were struggling to solve a problem related to the provision of textbooks to the 64 children of their school. Tonee came up with the idea of Kytabu and eventually contacted Paul Mugambi (CEO of Kytabu), who was inspired by the idea and joined the team.
Overall impact
Kytabu has grown exponentially and now holds over 11 million users. Kytabu has added audiobook and animation elements to enhance learning for its users. It has also published 3 new premium services called Kytabu for Parents, Kytabu Super School for school systems up to 2,500 students and Kytabu Publisher Portal for publishers to use in distributing new material on the system quickly.
Kytabu is now a US$5.6-million program, and the Kenyan government has selected Kytabu for its laptop programs created with the telecommunications company Safaricom and Microsoft.
Business benefit
Kytabu's revenue model is based on a 2 tier system. Kytabu gets 30% of the earnings of books from the publisher. Besides this, Kytabu also earns from the premium programs developed for parents and schools. Kytabu has developed partnerships with publishers who then market Kytabu to their large customer base.
Besides this, Kytabu has also been hired by the Kenya Institute of Curriculum Development to develop Kenya Education Cloud. The Kenya Education Cloud (KEC) is an online portal for submission of content for evaluation, curation, and approval. The content is intended for basic education (ECDE, Primary, Secondary) and tertiary (Teacher Education and Technical and vocational education).
References:
1. https://kenyayote.com/kenya-education-cloud-kec-cms-portal-how-to-register-submit-content-download/
2. https://www.kytabu.com
3. https://techweez.com/2016/03/10/kytabu-app-for-digital-content/
4. https://www.crunchbase.com/organization/kytabu#section-overview
5. http://kytabu.org/
Social and environmental benefit
Education, without a doubt, is a primary factor in removing inequality in society and poverty. Kytabu's innovative solution has made quality educational content accessible and affordable to students who previously could not afford it. Previously it was quite difficult for students to access a large number of books in remote areas, but now all the books are available at the tip of their hands. With high-quality books now easily available to students, they are now better able to grasp important concepts and test their knowledge. Teachers also now have access to a wide variety of quality content which improves the quality of their teaching.

Since the books available on the Kytabu system have the latest versions updated much sooner, students now have access to the latest content without worrying about shipping and full book costs.
In the long run, these students will have the same knowledge as students in cities and will be able to compete at the same level, hence getting higher paying jobs and reducing the inequality in the society.
Interview
Paul Mugambi, CEO
Keep this story going! Share below!
Kytabu
Nairobi, Nairobi Area, KE
Business Website: http://kytabu.org/
Year Founded: 2012
Number of Employees: 2 to 10
Kytabu is an innovative combination of business and technology solution which makes quality education material accessible and affordable at a lower rate to underprivileged kids and teachers while opening up new markets for education material publishers.