Making Food Out Of Thin Air
Solar Foods
Overview
Solar Foods' innovation is a nutritious powder called Solein made from carbon dioxide, water, and renewable electricity. Based on research from NASA, Solein is a laboratory grown micro-organism that, once dried, has the consistency of flour and a minimum 50% protein by volume. This innovation addresses UN Sustainable Development Goals 2, 10, 12 & 13.
Authors
Matthew Kern
Nina Niemi
Olga Shaleeva
Markus Penttilä
School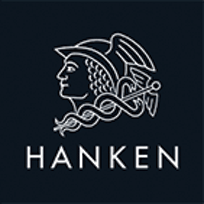 Hanken School of Economics
Professors
Martin Fougere
Anna Dziuba
Innovation
Solar Foods uses a gas fermentation process, similar to wine-making in order to produce Solein. The main inputs are carbon dioxide, the micro-organism, water, and renewable electricity. The micro-organism eats carbon and hydrogen from the air without creating any additional greenhouse gases, making it carbon neutral. "We're bold to say it's the most environmentally friendly protein there is because of the fundamentals of technology and how it works." said Dr. Pasi Vainikka, CEO.
Solein is a versatile powder with the consistency of wheat flour. It consists of 50% protein, 5-10% fat and 20-25% carbohydrates. It is developed as a protein replacement to make the fundamentals of protein more sustainable.
Three uses are suggested for Solein: as a protein ingredient as any ingredient today in common food like pastas, breads and plant-based dairy; as a plant-based meat alternative, similar to veggie burgers; and as a genetically grown meat alternative, utilizing the Solein production principles.
Growing food without agriculture
Inspiration
Dr. Vainikka is a former researcher at VTT Technical Research Centre of Finland. While there, he and his team "ended up doing fuels from air with capturing water and CO2 from the air and using electricity to do that. But then it was very depressing for me to find out, actually, that it's not good enough to do all that for the energy sector because about one quarter of the greenhouse gas is due to what we eat," he explained.
Dr. Vainikka was inspired to found Solar Foods with his colleagues due to their findings at VTT. "We wanted to think that you are allowed to have these constituents (air and electricity) and how can you turn those to edible calories?" he noted.
"In some of the news it says that (Solar Foods) uses NASA technology. We have nothing from NASA but historically, you can find that this idea, that there are these forms of life that we are using, that we are growing, that they exist. The finding was done by researchers that were serving the space exploration industry at that time," he continued. "We are using a bunch of technologies that are based on space research, like photovoltaics and solar panels and direct air capture technology. We are using that to capture CO2 from the air. There are several things that, now, we are compiling together for a solution and technologies have developed so much so that they are technically and commercially feasible," Dr. Vainikka added.
Overall impact
Solar Foods benefits the society (SDG #2, #10) and the environment (SDG #12, #13) on a whole new level. The World Food Programme states there are 821 million people in the world and one in nine suffers from hunger in 2019. Solar Foods has estimated to be able to tackle the issue of food scarcity in the world by supplying protein for a total of 2 billion meals annually by 2023.
Solien is a new and revolutionary alternative way to produce food that is disconnected to geographical location or locally available resources. This innovation has the potential to change the way we feed ourselves and the planet's growing population.
The fundamentals of this innovation are solidly rooted in eliminating the impact of agriculture and its activities: land clearing, farming, irrigation, soil depletion, fertilizers, pesticides, transportation, and their combined impact on climate change. Agriculture and associated activities are 20% of greenhouse gas emissions globally.
Long term, Solein can have an effect on the consumer habits, encouraging people to eat more sustainably produced food. Solein has a crucial role in contributing to the repertoire of sustainable food alternatives as a part of the natural evolution of food production.
Business benefit
Solein is currently the only food product intended for human consumption that is produced without agriculture. Due to partnerships with Fazer, Fortum, and the European Space Agency, the scaling for mass productions can be advanced and economies of scale utilized.
The protein market has a value of $500 billion globally. The food market is highly competitive and it is crucial to consider one's strategy to succeed in the markets. Solein utilizes a low-price strategy and is estimated to have a market price of around seven to ten euros per kilogram. Compared to current competitors in the Finnish protein markets, the market price of Solein is greatly competitive. The revenue of Solar Foods is estimated to be approximately 700-1000 million euros by 2023.
Solein is considered a "platform" technology. The process of creating Solien can be done with up to one trillion species previously unexplored. This translates into the potential development of a new scientific field to research and uncovering new edible species, in turn increasing biodiversity of the human diet.
Solar Foods has received global attention, which strengthens Finland's position as a leading country in the clean-tech sector. Solein can serve as an inspiration that sustainable win-win solutions are not only possible but profitable.
Social and environmental benefit
The societal and environmental effects of Solein impacts several fields. Solein plays a crucial role in tackling climate change due to its production process enabling the saving of natural resources (SDG#12), resulting in a smaller carbon footprint (SDG #13). Moreover, Solein has a positive impact on mitigation of hunger (SDG #2) and the equal distribution of food in the world (SDG #10). The contribution to all these SDGs is possible due to the fact that Solein can be produced in any geographical area regardless of the weather conditions, independent of access to land or freshwater resources.
The impact is evident when assessing that 50% of all habitable land is used for agriculture production, of which 90% is for livestock production. In addition, 70% of potable freshwater is used for irrigation and agriculture production globally. The production of Solein does not use agriculture to create highly nutritious food. Solein's annual yield of protein per hectare is 1000 times more resource efficient than meat and 60 times more efficient that the most sustainable plant protein sources. Solein uses 200 liters of water per kilogram of protein produced, making it 500 times more efficient than beef production and 100 times more efficient than plant based protein production. Both the reduction in land/resource use and water consumption mean Solein pollutes 100 times less than beef production and 5 times less than plant protein production.
Interview
Dr. Pasi Vainikka, CEO
Keep this story going! Share below!
Solar Foods
Helsinki, Uusimaa, FI
Business Website: https://solarfoods.fi/
Year Founded: 2017
Number of Employees: 2 to 10
Solar Foods is a Finnish clean-tech company with a mission of disconnecting food production from agriculture. They have invented a revolutionary way of producing food from air, a process that can be replicated anywhere in the world.