Making a Difference with Every Brew
Crema Joe Pty Ltd
Overview
Crema Joe aims to reduce the amount of waste derived from single-use coffee pods by providing an eco-friendly alternative. They provide well designed, ethically sourced, high quality, reusable coffee capsules. This provides customers with an affordable and simple way to reduce their environmental footprint while still enjoying a great cup of coffee.
By reducing plastic waste and offering a reusable alternative, Crema Joe tackles 4 UN SDG goals: Sustainable Cities and Communities, Responsible Consumption and Production, Climate Action, Life Below Water.
Author
Wan Ting Danessa Poh
School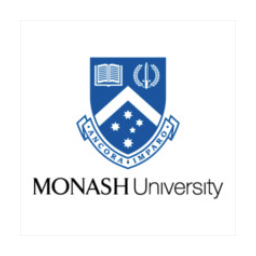 Monash University
Professor

Gitanjali Bedi
Innovation
Crema Joe is an e-commerce business based in Melbourne, Australia, that offers a range of innovative and sustainable coffee machine accessories from around the globe for the home coffee brewer, including their eco-friendly , reusable coffee capsules: WayCap, Bluecup and their flagship product, SealPod. The Blue Cap is designed to be used over 200 times while the WayCap and SealPod are designed to be used for a lifetime since they made from 100% stainless steel.
Additionally, their products are food-grade, non-toxic with heat resistant components, durable and BPA free. Their products also undergo extensive product testing to ensure they meet the highest food safety and durability standards. This maximizes their useful life and reduces the frequency of replacement.
Furthermore, they also avoid using plastic packaging. Their packaging is made using FSC® certified stock and printed using vegetable-based inks making it recyclable and redesigned to be repurposed. Customers can use the packaging box for other uses such as a seedling planter box or a storage container.
With reusable coffee capsules, they can reduce the number of single-use capsules that go into landfills due to its recyclable limitations, thus addressing the UN SDG goals of Sustainable Cities and Communities and Responsible Consumption and Production.
Additionally, by providing a plastic-free alternative (WayCap and Seal Pod Coffee Capsules), they reduce the amount of plastic waste generated and the need for plastic materials. Reducing the amount of plastic waste would in turn reduce the amount of carbon emission into the air from plastic degradation, thus tackling the SDG goals of Climate Action and Life Below Water.
Inspiration
The idea of reusable coffee pods came from Kayla Mossuto, co-founder. While using her at-home espresso coffee machine, she had an after-thought about where single-use coffee pods were going. After extensive research, she discovered the alarming amount of waste they were contributing and the number of coffee pods going into landfills. Australia alone is estimated to dispose of around 6 million coffee capsules every day. Moreover, the recycling programs currently in place were ineffective. "Not all coffee pods get recycled, and even when they do it is very energy intensive," Mossuto noted. She firmly believes that reusing and reducing is a better alternative.
Consumers can change their brew style such as using a stove instead of a coffee machine, thus omitting the need for single-use coffee pods or any coffee pods in general. However, it is not an ideal solution if consumers already own a coffee machine, since it would result in more waste. "The issue with that is, if you've got a working coffee capsule machine, what are you going to do with that? Are you going to send that to the landfill? So, are all these people going to send their coffee machines to landfills? she asked. "Thus, it's not an ideal solution either."
With limited reusable coffee capsules options available within the Australian market, Mossuto and her husband decided to establish Crema Joe in 2015 with their flagship product SealPod. Their mission was to put an end to single-use coffee pods by providing an eco-friendly alternative to Australians, to help them reduce waste and their environmental impact.
Overall impact
The overall impact of their reusable coffee capsules is seen by their environmental impact. Crema Joe reduced the number of single-use coffee pods generated by consumers yearly. Consumers that opt for their reusable coffee capsules reduced an average of 5.5 million single-use capsules disposed into the landfill annually.
The plastic in single-use coffee pods are generally made of 95% non-recyclable composite plastic, which takes more than 500 years to break down while releasing substantial amounts of methane gas into the atmosphere. Reducing the consumption and disposal of single-use coffee pods by consumers would in turn reduce the amount of harmful gases released into the atmosphere. Furthermore, by reducing the amount of plastic waste generated through this simple alternative, less plastic waste would end up in landfills and in oceans, minimizing plastic pollution worldwide.
Business benefit
Crema Joe strives to be a leader in the sustainable business movement, and to leave the world a better place for future generations, by aiming to have as little impact on the environment as possible. They believe that sustainable products should respect the environment at every stage, from manufacturing to transportation, with minimal environmental impact.
In every aspect of their business, from office equipment, to product packaging, to packing materials, they aim to reuse and repurpose. For example, Crema Joe work with other local businesses and individuals to collect and reuse used packaging materials (such as boxes and packing peanuts) for shipping products to customers, rescuing them from landfills.
Additionally, since their establishment, Crema Joe has been able to expand their product line, with three different types of reusable coffee pods. They have recently included international shipping due to popular demand from customers worldwide. They are also planning to expand the usability of their products with different coffee machine brands (currently only suitable for Nespresso machines), to target budget conscious customers.
Furthermore, as Crema Joe expanded through the years, they were able to hire additional employees to aid in daily business activities. Crema Joe mainly hires mothers and offers flexible working schedules to cater to their needs. Since Mossuto is also a mother, she understands the struggles of a working mothers, having experienced the inflexibility of the working world towards them. She hopes to provide an avenue for working mothers to have both flexibility and financial stability.
Social and environmental benefit
Crema Joe actively educates consumers through their blog and their exceptional customer service. They provide comprehensive guides and explanations on the cost effectiveness of their products. For example, by switching to SealPod reusable coffee capsules, customers have an annual savings of over $500. Moreover, they provide extensive customer support for customers who need product assistance and supply replacement components where necessary to prolong the useful life of their products to maximize their sustainable impact.
Crema Joe also actively engages with local businesses, students, and community groups to educate them about the negative impacts of single-use plastic. They work with an organization called "Bread Tags For Wheelchairs," which collects bread tags to purchase wheelchairs for individuals in Cape Town. Crema Joe serves as a collection point and has been actively supporting them with the help of their customers and suppliers.
Additionally, Crema Joe strives to be an active leader in the community by being conscious of their material life-cycle. They encourage their suppliers and manufacturers to minimize plastic usage and unnecessary waste, or provide recyclable alternatives. If non-recyclable materials are necessary, they are disposed of or even moved forward consciously. For example, unused rubber bands are passed on to the local post office. They strive to keep these products out of the waste-stream, while harnessing a circular-economy within the local community.
Crema Joe is currently delving into corporate social responsibility, addressing one of the largest users of single-use coffee pods: large businesses and organisations. A 500-person workplace staff that brews using capsules will use and discard 260,000 single-use capsules annually. Hence, they offer a business solution: a reusable coffee subscription service, whereby they collect and deliver reusable coffee pods to business organizations. By offering a convenient and yet sustainable way for organizations to reduce their plastic waste, organizations would be encouraged to take up the program.
Interview
Kayla Mossuto, Co-Founder / Managing Director
Keep this story going! Share below!
Crema Joe is a Melbourne-based company thats provides a range of reusable coffee pods: SealPod, WayCap and Bluecup. They aim to put an end to single-use coffee pods by providing the most eco-friendly choices for coffee lovers everywhere.