Making a Difference in Fife
BRAG Enterprises
Overview
The aim of BRAG Enterprises is to make a difference in impoverished communities in Fife. For years, BRAG has been successful in consistently gaining funding from different grants and trusts in order to fund various programs.
These help to improve the quality of life among the people of Fife, particularly those who are unemployed and looking for work, and young people who are facing troubles.
Authors
Lauren McCrum
Lucy Guild
Calum McKenzie
Lauren Hay
School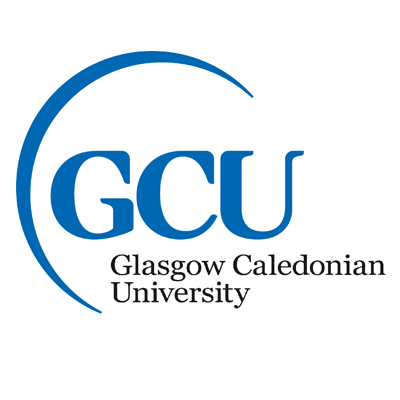 Glasgow Caledonian University
Professor

Leslie Huckfield
Innovation
Thirty years ago, BRAG Enterprises was started by the community to improve employment levels in the Benarty area. Unemployment had reached an extremely high level due to the closure of the local coal mines. Thus, the community worked together to improve the local economy.
In order to run the innovation, BRAG Enterprises works with other organizations such as Fife Council, the European Social Fund, the European Regional Development Fund, and the Coalfields Regeneration Trust to gain the means to operate the business. With this funding, BRAG Enterprises works with people in the local community to determine whether they want to start their own business or work within a company.
To achieve this, BRAG has two different employability teams. One works with those who are interested in working for themselves, and the other works with those who want to work for a company. If an individual wants to work for themselves, BRAG will work with them to determine exactly what they want to do. Sometimes they have to "tease it out of them" to figure out what they are interested in even if they do not know themselves. For example, someone might be interested in gardening, but not consider this as a career opportunity. They will work with the candidate to perfect a business plan and support them through the rest of their journey. If an individual wants to work for a company, BRAG will work with them to discover what they are good at, what skills they have already, and what they are interested in. The length of time this can take varies depending on the individual's existing experience and skill level.
Inspiration
BRAG Enterprises was originally started by a group of community activists to improve employment levels in the Benarty area in Fife. This is because between the 1960s and the 1980s there were around 10 coal mines in the area at any given point in time. Unfortunately, these all closed down in the early 1980s, and because of this unemployment reached an alarming 48%. It had such a drastic effect as the majority of people in the local community either worked in the coal mines or in an industry that supported the mining industry. Every household in the community was affected by the closure of the coal mines, and that is why BRAG Enterprises was formed.
Today, BRAG Enterprises is managed by Brian Robertson-Fern, who took over the company around 3 years ago. He is both CEO and a trustee of the organization; this is very rare. Brian has had a varied career, initially working in the building sector and then moving on to working in prisons. He grew up in an area of poverty where it was common to be in a gang and skip school. He did not perform well in school and believes that if he had not gotten an apprenticeship at a young age, he would have become one of the people he worked with in prison.
Seventy-five percent of the people who work for BRAG Enterprises come from a known area of poverty, so it can be said that those who have lived that experience are more inclined to have an empathy for it.
Overall impact
Although BRAG Enterprises provides employability support within the Fife area, its efforts are providing solutions for worldwide problems on a smaller scale. The solutions to these problems are impacted by the Sustainable Development Goals (SDGs). The SDGs which BRAG contributes to are:
1 - No Poverty
8 - Decent Work and Economic Growth
10 - Reduced Inequalities
11 - Sustainable Cities and Communities
As part of the BRAG Enterprises overall innovation, they have gained grants from the New Enterprise Allowance. BRAG Enterprises helps around 200 business start-ups every year. In 2018, BRAG's employability team helped 1,100 people in Fife, with 47% of them then going on to full-time employment.
As part of their community benefits, BRAG provides free business space for companies that help to reduce inequalities within the local community. For example, the local food bank rents a space within the business park free of charge, as BRAG wants to ensure that all funds they have go towards helping people rather than rent. Another example of this is a company called Re-Employ, which does fulfillment work and packaging. Re-Employ hires people who have severe learning difficulties, for example, people who are deaf. BRAG gives them free business space and gives them work to do, so Re-Employ created branded pens and mugs for BRAG.
BRAG Enterprises has contributed to the community by offering a youth program called Formula 24, where they go into schools and give students the opportunity to work in teams to build electric cars and then race against other teams. This is targeted at those who are disengaged from school and at risk of exclusion, in order to get them engaged and allow them to build core and transferable skills.
Business benefit
Alongside the employability aspect of their organization, BRAG Enterprises has business space on their property that local businesses can rent out in exchange for a fee, which contributes to their turnover as a company. In total, Brain told us that last year, BRAG Enterprises' turnover was just under £1 million.
Currently at BRAG Enterprises there are around 22 employees. There are two BRAG locations: the original one in Benarty and one in Methel that has opened more recently, which allowed for more employees to join the company. There are also a few employees who cover different areas; two with fixed centers, with two employees covering Tayside and one covering Forth Valley.
As the existing BRAG Enterprises headquarters is now around 60 years old, it is becoming more and more difficult and expensive to maintain, as well as too expensive to heat. As it is an old building with an old structure, when it needs repairs—which is now often—the repairs are more expensive, which is not sustainable for the company. As the building is an old primary school, most of the rooms are the wrong size and fit for the needs of the business. Nowadays businesses are looking to rent out office space, but what BRAG has to offer is not suitable for this. BRAG can host up to 60 organizations at any one time; however, at the moment there are only around 35 businesses there, meaning that they are not earning enough money to maintain the building.
BRAG is now looking to build a new business center that is more modern and energy efficient so it will be more affordable for them to run, while holding fewer businesses so that they are using their space more efficiently. This new building is a large investment, anticipated to cost around £2 million; however, BRAG believes that it is a worthwhile investment that is manageable for them, as they believe that they will be in business for a further 30 years at least.
Social and environmental benefit
During the interview, Brian spoke to us about the Preston model and how that benefits both BRAG and the people of Fife. He believes in using local business to do local jobs to keep generating the local economy. Even though a firm from another place may be slightly cheaper, the money is then taken out of Fife and put back into a different local economy. So, Brian believes in sourcing all goods and services locally so the people of Fife get the benefits.
For example, he talked about skip hire. He could hire a skip from a large firm in Glasgow for £160 a month; however, that money would then be taken and spent in Glasgow. Whereas, he could hire a skip from a smaller, more local company for £170 and see that money being put back through the local economy. So, even though it is more expensive, there are more benefits to both BRAG and the people of Fife to do it in this way.
During the interview, we did not directly discuss the things that BRAG does for the environment. However, Brian did mention that BRAG is planning to open a new building that is more environmentally friendly, which will be more sustainable for the environment and reduce the organization's carbon footprint.
Interview
Brian Robertson Fern, Managing Director
Keep this story going! Share below!
BRAG Enterprises
Benarty, Fife, GB
Business Website: https://www.brag.co.uk/
Year Founded: 1988
Number of Employees: 11 to 50
The aim of BRAG Enterprises (Benarty Regeneration Action Group) is to provide support to help people find employment in the local area to promote sustainable community growth, particularly in Fife. It serves local people who are struggling to find employment, regardless of their background or skill levels.