Make Second Hand Your First Choice
Segundo Piso
Overview
Segundo Piso is a second-hand clothing store, its branch is located in the city of San Nicolás de los Garza in Nuevo León, Mexico. They are dedicated to collecting garments and making the most of them so that they can be used as second-hand clothes and create a positive impact on the environment. Segundo Piso is also highly recognized as a group of local brands, such as Garage Shop, Nuscaa, Foldeath Studio, among others, united in that space to offer garments with unique qualities, good quality and at an affordable price. This store has local and national shipments.
Authors
Andrea Silva
Dhalía Garza
Daniela Garza
Javier Monsreal
School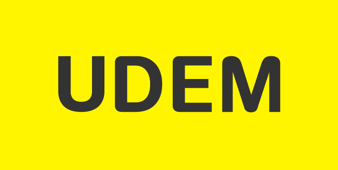 Universidad de Monterrey
Professor

Consuelo Garcia-de-la-torre
Innovation
October 2021 marks the 5-year anniversary of the store. At first Iky and Gaby, the owners, did not have an objective in itself, but over time they have focused on supporting the environment and reducing the impact on it that fashion causes. When they started, this trend of being careful with the clothes we buy and the impact it has on the environment did not yet exist, but this became the main focus over the years.
Iky and Gaby had independent stores, and they had already been working together for 10 years selling clothes in markets, and organizing events in the neighborhood. Segundo Piso was born when they decided to join in the same business.
A little bit about who was involved in the creation of Segundo Piso: at first there were 7 people who were involved in the company, but the more people there are, the harder it is to communicate ideas and projects between all of them. So a couple of them left and it ended up being 3 people. When this happened, they decided to start more formally and with more motivation. This was when Segundo Piso was created, and shortly after (due to job growth issues), only Iky and Gaby were left.
Currently, Segundo Piso´s business model offers second hand garments (they sell jewelry, pants, shirts, t-shirts, belts, dresses, skirts, shoes) and they cost from $50 to $300 (pesos). Their main target is based on the people who live nearby (in San Nicolas) but they are working on getting people from Monterey and San Pedro (close cities) to go too.
Inspiration
Iky's intention was to find unique and special garments and when she began to come across clothes that did not fit her, she thought that she wanted someone else in the world to have and use these incredible garments. She did not want them to be wasted or thrown away because really everything that's in markets, warehouses, etc., ends up in a garbage dump if it´s not bought by someone else. This is where Iky's original idea came from: why not rescue those garments, those clothes, that dress with beautiful buttons that even the buttons themselves can be rescued for another project? Iky focused on that, thinking: "I have to show the world that there are beautiful things in second-hand clothes, for the same reason that people stigmatize it a lot."
Overall impact
Focused on the social issue, Segundo Piso has helped eliminate the stigma of second-hand clothing. This entails supporting the environment and reducing the impact of fashion on it. Before selling any garment, it is subjected to a washing process, dried in the sun to save energy and later transported to the store. Despite the fact that it is even fashionable today to wear second-hand clothes, there are still people (usually people from past generations) who have this detachment from second-hand clothes. On the other hand, the younger generations are much more aware of the situation and are already looking for more options to buy second-hand clothes.
Talking about economic profit, during the interview, Iky told us that the profit has been good overall. It was great during the year 2019, when they had amazing opportunities and grew their company. They had a rough time and the economic profit went down because of covid-19 during 2020 and now it is good again thanks to the fact that they have been able to reopen their store. They are still working very hard to accomplish new goals.
In Segundo Piso, they claim to have very good quality clothes, with materials that last a long time and wear out very little, for example the pants offered by this store have a longer life than the ones in fast fashion stores such as Forever 21 or H & M. Segundo Piso wants to fight fast fashion and with it the idea that everyone should buy clothes every year, if not every season.
Business benefit
For all those who work on Segundo Piso, after almost three years, 2019 was a very important and very good year. They found many unique and special garments, Iky and Gaby opened a new branch in the center of Monterrey, they went to many events, attracted new clients and the community grew a lot. The following year, in 2020, they had more difficulties because a heavy reality fell on them. The issue of the pandemic was very difficult for everyone. As it was not an essential business, they had to close their store for almost 4 months, in which they received no income, so they struggled to pay the rent of their two stores (the renters did not want to let them go but they did not lower their rent either).
Surviving this despite not being operational was very difficult. Because of this, they had to leave their second branch since it was not economically sustainable. In the same way, they had to leave the San Nicolás branch but found another location very close and much more accessible. After months and months of struggle, they began to see improvements in November, when more people were already going to buy clothes. They continued to work hard, promoting themselves in social media and giving excellent service so their clients came back and in December they did very well thanks to this and to the fact that many people went to look for either clothes to celebrate Christmas and New Years or to look for little details and gifts for their loved ones. This was what gave them the motivation they needed to keep going because these months were very difficult for them. Nowadays there is already more fluency, due to the change of premises they have had new people, and little by little they continue to grow.
Social and environmental benefit
Speaking of the SDGs (Sustainable Development Goals), Segundo Piso is focused on Sustainable Cities and Communities, on the issue of local commerce, especially in times of pandemic. It is very important because everyone has had difficult times, but especially the owners of local stores. This also enters into the sustainable theme; when people buy from local stores it is a win-win because everyone benefits, both the workers and the buyers.
In the SDGs, we can also include Responsible Consumption and Production, as well as Decent Work and Economic Growth. Segundo Piso works with Responsible Consumption because it encourages its customers to buy in a responsible and sustainable way. It also works with Decent Work and Economic Growth because it offers decent jobs, especially to young people and teenagers that can study and work at the same time since they open their store from 2 pm to 8 pm.
As it was mentioned before, Segundo Piso has a positive impact on society, changing the stigma of second hand clothing: encouraging people to buy in a more sustainable way.

This innovation benefits the environment by reducing fashion waste: Iky and Gaby are very conscious about the negative impact of fast fashion on the planet which is why they are doing their very best to fight this climate crisis doing what they do best: giving clothes a second home.
Interview
Iky, Segundo Piso Interview
Keep this story going! Share below!
Segundo Piso is a second-hand clothing store, its branch is located in the city of San Nicolás de los Garza in Nuevo León, Mexico. They are dedicated to collecting garments and making the most of them so that they can be used as second-hand clothes and create a positive impact on the environment.