Overview
The innovation is that EASI has already used reusable bags instead of plastic bags, and some cooperative merchants began to use degradable containers rather than disposable plastic fast food containers.
Author
zexin lin
School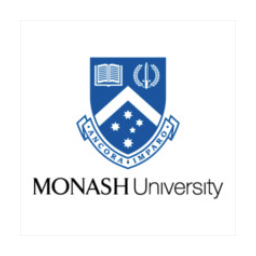 Monash University
Professor

Gitanjali Bedi
Innovation
In addition, EASI provide e-bikes for their employees so that the employees can avoid using cars or motorbikes which would pollute the environment. Some management-level staff were involved in the innovation; the marketing manager came up with the idea, and after cautious consideration, the CEO undertook some researches and began to implement. They all felt their sense of mission to do so because it would be beneficial to society and the environment.
Inspiration
For the inspiration, the original idea first emerged in China. The managers got some ideas from Chinese delivery companies such as MEI TUAN or E LE ME, and then after some adjustments, EASI managed to implement the program. For the innovation, EASI can gain a good reputation, and it is their duty to do so. Like LEI HAN, the HR manager, said "Because I have worked for MEI TUAN for several years, I know exactly what the company needs to focus on for their sustainable development, and we need to make changes so that the framework is suitable for us to implement in Melbourne."
Overall impact
For business, the innovation can help to gain a good reputation. For society and the environment, the innovation is absolutely beneficial because it uses fewer plastic bags and more E-bikes. Nowadays, although relative data showed the costs are increasing, many people know EASI due to its concept of environmental protection. Just like what the marketing manager said," As a major delivery company in Melbourne, it is our sense of mission and duty to protect the environment and make society better."
Business benefit
In a word, sustainable development may feel good, but it also means that EASI must give up short-term benefits and have to accept rising costs and fees. However, this is not fact. Management studies over decades have shown that implementing a sustainable development strategy can be beneficial to increase EASI's competitiveness; however, it does not mean that EASI need to sacrifice short-term benefits. Competitive enterprises will inevitably be able to use the resources given by the earth with higher efficiency. EASI has begun to realize that social and economic development must consider the carrying capacity of the environment and natural resources, and managers should manage to take a sustainable development as EASI's long-term target strategy. Secondly, EASI should adopt some environmental protection measures due to the market's consumption demand for green commodities. Nowadays, more and more consumers consider that consumption of green products is more reasonable. In order to gain market capitalization and economic benefits, EASI must not continue producing products with high pollution and should adopt green and clean production while bringing positive ecological effects to consumers and markets, and maintaining or even increasing market share, which can enhance EASI's sustainable competitiveness in the current social environment.
Social and environmental benefit
For society, EASI focuses on SDG 8 'Economic growth'. Obviously, EASI can boost the local economy. People can enjoy their meals with more degradable containers and the reusable bag they can use for themselves rather than just throwing it. Then, it can provide more jobs with the e-bikes, and the person can take orders without harming the environment. Finally, it creates a boom in the packaging industry; workers and wholesalers can live in a happier life.
For the environment, EASI focuses on SDG 12 'Responsible consumption and production'. It is obvious that reusable bags and e-bikes are beneficial to the environment. Reusables can be recycled, and e-bikes only use electric energy and does not produce harmful gases. These products do not harm the people or the environment. Also, customers are informed about any aspect of products that may cause harm.
Interview
LEI HAN, Reusable bags and E-bike
Keep this story going! Share below!
EASI is one of the most popular food delivery apps in Australia. EASI delivers gourmet food from 20,000+ restaurant partners to our users' doorsteps. Within Australia, EASI is currently delivering to more than 1,000,000 users in Melbourne, Sydney, Adelaide, Brisbane, Perth, Hobart, and Canberra. EASI is now expanding into an enormous global business - since 2018 we have established our services in Los Angeles (U.S.A) and Auckland (New Zealand).