LuAnn Martelli Finally Gets Her Own Salon Hair Studio
Finally My Salon Hair Studio (LLC)
Overview
Owner LuAnn Martelli had been working in the industry for over 28 years before she made the decision nine years ago to open her own company, Finally My Salon, in Glendale, New York. "I was tired of working for other people's agendas and decided to open up my own salon in my neighborhood," she said. Martelli grew frustrated in an industry where others were unwilling to keep up with trends. This frustration grew into a deep passion to open up her own business. Martelli said, "Opening up my own business would be the opportunity to make sure I built a team of workers that share the same passion, and aren't in it just for profit."
Authors
Sam Byrns
Lyndsey Martelli
School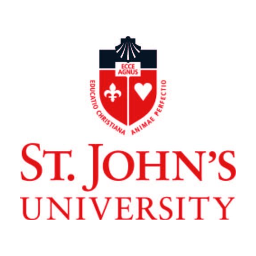 St. John's University
Professor

Charles Wankel
Innovation
Martelli's approach toward building relationships with customers has proven itself over the last nine years to be a successful one, and it has allowed her salon to separate itself from its competitors.
Inspiration
"My Salon prides itself on putting the customer first. We handle client relationships that have been ongoing for as long as some of our careers. We take this very seriously."


Overall impact
When reflecting on the company's accomplishments, Martelli said, "I think it's a great accomplishment that I was able to come together with my husband and build this place from the ground up and actually become profitable. I also think that it's important to point out that my business pretty much consisted of all women from Italian and Hispanic descent and I think we set a great example for other women that want to start a business of their own."
Martelli continues to be passionate about innovation and has goals to continue to advance and evolve her already successful company.
Business benefit
While Martelli runs most of the show herself: focusing on day-to-day operations, finances, meeting with online sales representatives, staying on top of inventory and supplies, and so on, she also gets some help from her husband. "My husband helps me with maintenance within the salon," Martelli said. "Things like making sure the sinks run smoothly, the security system, the air conditioning units, and the washer and dryers." Martelli also has the help of the four other passionate hairdressers and the two passionate assistants she employs.
Social and environmental benefit
"Most of the time, clients come in having some sort of idea of what hairstyle they are looking for but in a lot of cases, a customer has no idea so it is up to me and my employees to give meaningful recommendations for what a client would potentially be most satisfied with. It's not about the cost of the service, it's about what the client's hair will essentially be happiest and healthiest with. We also pride ourselves on honesty. Sometimes clients come in with unrealistic expectations. In this case it is our job to educate and explain to the customer that we may be able to get what they're looking for eventually but it might not be able to happen in one appointment."
Interview
LuAnn Martelli, Owner
Keep this story going! Share below!
Finally My Salon Hair Studio (LLC)
Glendale, NY, US
Business Website: https://None
Year Founded: 2012
Number of Employees: 2 to 10
Finally My Salon Hair Studio, LLC opened in Glendale, New York, just over 9 years ago. This hair salon focuses on building and maintaining a positive relationship with every customer.