Love your insides & the planet
Love Your Soul
Overview
Love Your Soul is more than just a healthy vegan café. Combining healthy food and fitness, it is Bayside's first and only holistic, total body and wellbeing center, catering for the mind, body, and soul.
Author
Lauren Connolly
School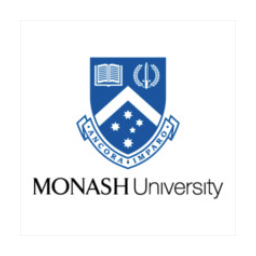 Monash University
Professor

Gitanjali Bedi
Innovation
When it comes to leading a healthy lifestyle there is no magic pill. If there were, we wouldn't still be trying to overcome the burden of lifestyle-related illnesses such as obesity, diabetes, and cardiovascular disease overwhelming public health systems globally. In order to tackle this, we are encouraged as a society by the government and health professionals to eat more nutritious foods and exercise. This is something that Chris and Eleesha Dixon strongly believe more people could be doing better. Aspiring to be leaders in improving the health of people in the local community, Eleesha says that sharing their passion for health and wellbeing is "part of their DNA". Understanding for themselves how proper nutrition and exercise is imperative to not only good physical health but also good mental wellbeing, they founded Love Your Soul, a café and studio aimed at preventing lifestyle-related diseases and illnesses through wholesome vegan foods and engaging in movement.
Inspiration
Whilst on their honeymoon competing in marathons around America, Chris and Eleesha were impressed by the availability and frequency of healthy food bars and cafes. Being very health conscious themselves, they "found gravity" in the U.S as they were able to choose from so many healthy options. During their travels, the idea for Love Your Soul was born whilst they were sipping on smoothies at an organic cafe with an attached yoga studio upstairs. This was something neither of them had seen before back home in Melbourne. A few years later after having their baby girl, they were longing for space where they could go and grab a quick and healthy snack in between looking after a new baby and their full-time corporate jobs. Realizing there was nowhere in Bayside that could fulfill their needs, they decided to turn the front bedroom of their home in Parkdale into Love Your Soul - an organic, vegan whole-foods and smoothie bar. But opening a smoothie bar was only a part of Chris and Eleesha's vision. Wanting to emulate what they had seen in the U.S, just 5 months later, they transformed their entire home into what is now not only a whole-foods bar, but a whole-body hub with an attached yoga and Pilates studio, and holistic medicine clinic.
Overall impact
Chris and Eleesha are committed to empowering their customers to live their healthiest and best lives by not only "bringing (them) quality organic products", but also creating a "safe and comfortable" community space where people can get the best out of their bodies through movement (Love Your Soul, 2015). Watching their customers; Yogis coming into the whole-foods bar after a class upstairs; friends meeting up for a healthy acai bowl after a walk down on Parkdale beach; Mums sharing their fruit and veggie-packed smoothies with their bubs - it's evident that this business is having a direct positive impact on the health of the community. Love Your Soul is committed to its mission to improve people's health by "serving delicious, affordable whole food" (Love Your Soul, 2015).
Business benefit
Going into their 6th year of business, Love Your Soul has grown significantly from humble beginnings as a shopfront out of their spare bedroom to now, what could be described as a health empire. With their customers hungry for more vegan organic goodies, they have expanded their operations running a Love Your Soul pop up smoothie bar out of a transformed vintage caravan. For the last 3 summers, Chris and Eleesha have been nourishing beachside holidaymakers in Inverloch as well as catering for private events. Despite both of them also working separate corporate jobs and having 2 young children, they aren't slowing down with plans to open a second Love Your Soul studio at another Melbourne location in the near future.
Chris and Eleesha have certainly set themselves apart from other health businesses in the Bayside and Mornington Peninsula areas, being the first of its kind to offer a space for people to get a sweat on in a Yoga class and then "refuel and reconnect" (Love Your Soul, 2015) downstairs in their whole-foods bar. This has given them a clear competitive advantage in both the hospitality and health and wellness industries both of which are highly saturated. Understanding their customer's wants and needs, whom the majority are health conscious, have dietary requirements, or follow a vegan diet, they are the only cafe in the local area that offers a choice of plant-based milk in coffees at no extra cost. This is a huge point of difference for their business. Between the whole-foods bar, yoga studio, natural medicine clinic and pop up shop, Chris and Eleesha manage a dynamic team of employees ranging from high school and university students, alternative health practitioners as well as many highly skilled and trained yoga, Pilates, meditation, barre, and boxing teachers. Together, their team shares a vision and connection "to bring (better) health" to their customers, clients, and students "through food, fitness, and natural medicine" (Love Your Soul, 2015).
Social and environmental benefit
In addressing all dimensions of good health and wellbeing under SDG Goal 3, offering the local community a café dedicated to serving quality organic, vegan whole-foods, exercise, and yoga classes as well as natural medicine therapies, Love Your Soul helps support individuals physical health. When people make better food choices, consume nutrient-rich plant-based foods, and engage in exercise, mental health and wellbeing is promoted. Additionally, the strong emphasis that Love Your Soul has on community engagement and "treating their clients as family" (Love your Soul, 2015) also helps to improve the social health of customers in providing a space where customers can "recharge and reconnect" with other health-conscious or like-minded people in the community. Love Your Soul makes exercising accessible to those in the community who may not otherwise be able to afford a membership or class fee by offering a free running group each Sunday morning.
Since the very early stages of planning the business, environmental sustainability has always been at the forefront of Love Your Soul's strategic plan. In the kitchen, there are 3 bins including a compost and recycling bin, as well as food management systems in place which aim to minimize unnecessary or avoidable food waste. To divert food and fresh produce from landfill, any food leftover from the shop that is otherwise safe to consume is donated to nearby Kindergartens. Steering away from single-use plastics, Love Your Soul uses BioPak plant-derived, plastic-free bowls, and cups to serve takeaway food and drink. Addressing issues of consumption under SDG Goal 12 further reverberates with Chris and Eleesha's dedication to sourcing their fresh products from local wholesalers and farmers in the Mornington Peninsula. Additionally, Love Your Soul collaborates with other small businesses to stock their range of raw vegan desserts and cakes on the menu- many of which are businesses run by local women in the community also trying to make a positive impact.
Interview
Eleesha Nesci-Dixon, Mrs
Keep this story going! Share below!
Love Your Soul is more than just a healthy vegan café. Combining healthy food and fitness, it is Bayside's first and only holistic, total body and wellbeing center, catering for the mind, body, and soul.