Local Grocery Store's Aim Towards Sustainability
Whole Earth Center
Overview
Whole Earth Center was founded in April 1970, and is one of Princeton's oldest natural grocery stores with "an unmatched selection of quality organic produced, prepared and packaged foods, environmentally friendly household products, and cruelty-free natural health and beauty products" (www.wholeearthcenter.com/our-history). They also have helped resolve environmental issues and taken up initiatives to keep lawns pesticide-free. Whole Earth Center helps provide education and funding to foster sustainable organic farming and encourage its customers to make healthy choices. In 2008 they supported sustainable cities and communities by being environmentally cautious when expanding their facility; they became LEED certified (Leadership in Energy and Environmental Design).
Authors
Nilesh Talreja
Rohan Moogi
Shridhar Amin
Mieche Camille Galang
Margori Mendoza
School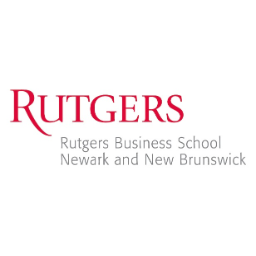 Rutgers Business School
Professor
Joseph Markert
Innovation
Started in the same year Earth Day was established, Whole Earth was established by environmental activists who implanted environmentalism in their mission from the start. As co-founder Hugh Williams says, "[w]e're a very diverse farm with strictly Biodynamic practices. Our farm has never been sprayed or treated with fertilizers since its founding in the late 1700s" (www.wholeearthcenter.com/our-history).
Whole Earth Center wanted to contribute and impact the world in a way that goes beyond fulfilling their own personal interest. Whole Earth Center helps to shape local to regional and national environmental issues. Jennifer writes, "My motivation to keep going is seeing how our food helps our clients'. When delivering the food and eco-friendly products to customers, I see it as helping the society to be a better place." She added that the company's motivation is to help the community to live a healthy life by using organic products. One of the reasons for starting this company was to harvest ingredients without using any pesticides or artificial fertilizer and to make the product 100% natural and organic.
Barbara Parmet, Florence Falk, Margot Sutherland, Hella McVay, and Susy Waterman are the original group of founders which The Whole Earth Center was inspired upon. They got the right people involved and started building an organization that will help serve the community its best. The owners provided training to the internal stakeholders who were the employees and they were required to follow policies and procedures about the company's goals and the next step towards its mission. The company communicated with their external stakeholders by marketing their business on local newspaper, posters, and also by signing a deal with the local farmers to support their business. The organization did not link their innovation to any of the UN Sustainable Development goals, however, their they fit into good health and wellbeing, responsible consumption and production, for the UN Sustainable Goals. The funding was obtained from the owners who invested into this venture and also the local community which were asked to raise money for the project in exchange for green cards. Alperin writes, "The group spent the summer raising $4,500 in a campaign that included people WEC's vast supply of bulk foods. It was the focal point of a small alternative enclave in Princeton. knocking on doors with children in tow. In exchange for the $5 and $10 that people handed over or mailed in, they were given little green cards." They also got tax breaks and various incentives and acknowledgement from the government to fund and further the project
Picture of Group Who Covered the Story
Inspiration
Inspiration for their sustainable innovation came from the founders of the Whole Earth Center, and then resonated with members of the board and essentially the organization's management.
Many employees agree with marketing director, Frank McManus when he says, "It [Whole Earth Center] was the center in a community looking for connections back to the environment." Those who work in the Whole Earth Center are inspired by its ability to bring back to the community a friendlier environment. Customers who shop at the Whole Earth Center rely on them to have the adequate healthy food that is neither processed or has additives, "...[Whole Earth Center] is heaven for most customers," says board member, Herb Mertz. Another member. Susy Waterman, also stated, "they buy here because they don't have to ask," meaning that we meet customers product goals. The organization's board prides themselves on the innovation that they have to provide their customers with sustainable choices which inspires them to continuously innovate themselves and making their organization the grocery store that customers can turn to for these products. Another inspiration that comes from their innovations is the ability to help customers make those healthier choices while keeping in mind the impact on the environment. McManus added, "Now our challenges is to help people integrate these things people integrate these things in their lives."
The innovation that The Whole Earth Center provides relates to the mission, purpose and meaning that they maintain. Their primary reason for the organization is to provide sustainable choices of food and other products in order to reduce any harmful impacts on the environment. All of their innovations that they provide revolve around the ways to reduce their carbon footprint and giving these options to their employees and customers.
Overall impact
Qualitative impacts of Whole Earth Center's innovation and their related benefits on the business and society and the environment include encouraging the society to be environmentally friendly and reduce their carbon footprint. Examples of this include encouraging their customers to use bikes and offer rewards for those that do. Whole Earth Center has also been awarded for being a bike friendly workplace. In efforts to keep their carbon footprint low, The Whole Earth Center also uses reusable packaging and recycles any plastic, glass, or cardboard. This greatly impacts the environment because it creates less waste and also allows customers to return back to the store. The Whole Earth Center also supports many community programs which impact their business' tradition because they are known for sponsoring such events. These events include Bike to Work Week, Healthy Living Discussion Groups, Princeton Environmental Film Festival, Princeton School Gardens Cooperative, Random Acts of Community, The Suppers Programs, The Town Topics, and Trenton Area Soup Kitchen. They continue to impact society and the environment by using their business to set an example to others.
Business benefit
The long term effects on the business, society, and the environment include its influence on the community. The Whole Earth Center has made such a positive impact on their society not only because they sell eco-friendly products but also because they have embedded environmentalism into their mission and have continued to show their commitment to the environment. One of their largest long term effects is their expansion on their LEED Certified building. This expansion has been a setting stone in the community and is one of their most impactful decisions.
Their short term effects include lowering the impact of food production by reducing packaging use, purchasing unprocessed food, and supporting local producers. The Whole Earth Center stocks only 100% organic produce. They also recycle all their plastic film, cardboard, glass, and paper. Their packaging is made from recycled materials and is GMO-free. Their short term effects still make a great impact to the society because it affects people's everyday lives and encourages others to be mindful of their actions affecting the environment.
Social and environmental benefit
The Whole Earth Center has supported its suppliers which are mainly the farmers. In the interview Jennifer states, "We have over 50 farmers in New Jersey alone who help serve the main purpose of our business." Jennifer writes, "We have 100% organic products in our store and most of the Princeton residents and students love shopping at our grocery store because it's organic and people want to support the sustainable cause." Some of the qualitative impacts are the 100% organic products, efficient lighting use in the grocery store, environmentally sustainable. Jennifer writes, "we also encourage customers to ride bikes to our store to get a store discount which has been working so far." The customer's health is also considered while also being environmentally friendly, which is an impact from qualitative measure.
Interview
Jennifer Murray, General Store Manager
Keep this story going! Share below!
The Whole Center is a local grocery store located at Princeton, New Jersey. Their main goal is to provide the community with organic and Non-GMO produce, helping customers make a healthy life choice.