Local Communities Meeting the Climate Challenge
LEAP Energy
Overview
LEAP Energy was established to save businesses money and generate revenue back into tackle fuel poverty and poverty in Renfrewshire.
Providing free draught and thermal tests.
Authors
WingChiu Wong
Dionne Rendall
Rachel Stevenson
Mariam Mohamed
Jordan Kerr
School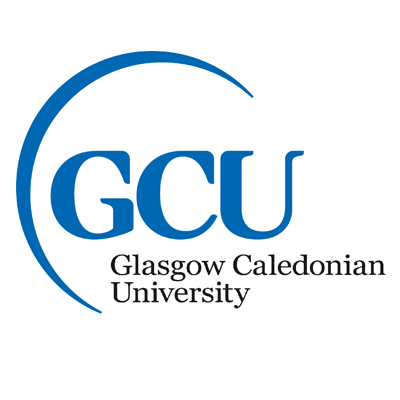 Glasgow Caledonian University
Professor

Alec Wersun
Innovation
LEAP is a social enterprise that provides a range of services to their local community in the form of enabling them to being as energy efficient and sustainable as possible within their homes. People from the rural community developed the board of trustee's because they wanted to do something about sustainability at a local level. The enterprise provides free energy advice, thermal imaging of homes, this identifies issues of heat lose in areas within properties such as poorly sealed windows, doors, gaps in existing insulation, hidden structural issues and identifies damp penetration.
LEAP also perform draught tests, this is videoed and information is given regarding at home changes that can be executed in order to reduce the draught and save money and reduce carbon emissions. With regards to the overall mission, Project Manager Scott Duncan advised that as with many small social enterprises "we risk mission drift" as they work to secure funding. The operated with a "two prong approach" where they would decide on the ideas they wanted to achieve and then find the funding to fit. This approach has shaped how they manage the enterprise and their cash flow, as a medium to long-term goal they want to shape their mission around increased income generation. People from the local community could not afford to live in their homes as their heating bills were becoming so high, these were significantly reduced through taking advantage of the free services that LEAP provides. The thermal imaging and draft tests has had a positive effect on these bills and further figures and information regarding exactly how much LEAP helped to save can be found in the social and environmental section.
Inspiration
A voluntary board of trustees based in Lochwinnoch initially came together in order to do something about sustainability within the rural community. They identified that many of the properties in the area were overusing power, the personal impact from such overusing meant the properties were inefficient. The voluntary board had individuals with experience in energy and because of this their initial focus was around energy awareness, energy efficiency and renewable energy. The board of trustees along with volunteers from the local community worked together in their own time to locate the funding they needed to pursue their initial mission.
Scott Duncan, Project Manager mentioned,
"LEAP had identified that there were many local residents could really benefit from energy efficient measures within their homes".
As LEAP are looking to provide sustainability to the community, the company has found skilled individuals to provide tailored basic energy awareness, energy efficiency advice and commercial energy switching as well as a range of other services.
The interviewee indicated the main purpose for undertaking the innovation was mainly to tackle climate change and the usage of energy to be more sustainable. As there has been wastage of energy because of inefficiency, it had led to high bills within households. Therefore, the company had offered free draught test and free thermal image to help find out if there are leaking energy from any household to individuals who are in unaffordable or lower financial situation.
Overall impact
LEAP has had a positive impact on the knowledge that people have about climate change amongst various generations. As well as running workshops for various generations the charity also run a youth engagement programme (YEP!) that has allowed young people to learn practical skills as well as knowledge about predominantly energy usage. The organisation's project 'Make It Happen' has a focus on supporting vulnerable members of the community and tackling fuel poverty. LEAP has been able to positively affect both businesses and individuals. Businesses save on average £1000 when switching suppliers with their support, and individuals on average reduce energy usage by around 17%.
Although the organisation appears to be meeting its aims and objectives of advancing environmental protection and improvement, advance education by raising awareness and encouraging communities to consider their impact on the environment and to encourage community participation in contributing to environmental performance the organisation is looking to have an even bigger effect in the long term. Project Manager Scott Duncan believes that within two years the organisation will be able to target businesses in England as well as Scotland. A three-year plan to provide sustainability has been put in place to allow LEAP Energy to continue to grow thus supporting LEAP's charitable activities.
Business benefit
Initially LEAP was all about energy efficiency but the organisation has since evolved and now also focuses on climate change. Due to the nature of the organization, LEAP's mission and aims have changed over the years as they have looked to expand into different areas and get involved with various projects such as Leap Car Club – A pay as you go car sharing scheme and 'Participative Learning' workshops. Project Manager Scott Duncan believes that the effect that LEAP has on local residents contributes to motivated staff: "We all work very hard, it's because of the social and environment benefits that we do it".
Social and environmental benefit
LEAP is committed in supporting more people to achieve a more sustainable way of living and help local residents save energy and money by providing free impartial advice on insulation, draught proofing, heating, renewable energy generation, grants. We aim is to show how climate change may impact our local communities while also helping people to work together to build long-term resilience as we adapt to a low-carbon life, without fossil fuels.
Living in a small community helps develop closer ties with others. To tackle environmental challenges, they partnered with local organisations to drive change such as organizing Bike Swaps where people swap or donate, outgrown bicycles in partnership with 1st Kilbarchan Boys' Brigade and SoulRiders Scotland. Moreover, they organise Bike Swap and Maintenance Workshops, at the Kilbarchan Parish Church Hall which attracts youths across Renfrewshire. They also collaborate with Brookfield Village Council to host a 'Swishing' event to encourage recycling or donating clothes.
LEAP offers free practical help for Renfrewshire households such as assistance for residents struggling with fuel bills, supported by Renfrewshire Council's Tracking Poverty Program, which aimed to reach vulnerable residents struggling with fuel bills. Their social goal is to lower fuel poverty. This spread nationally at around 36%, so in Renfrewshire about 6%. To tackle it, this Project Manager Scott Duncan said; ''we realized the need to focus on the people who cause most of the emissions whom were actually in affordable homes, whereas the people that LEAP actually had to help were in unaffordable situations and lower financial situations.'' To secure more finance for these projects, they started taking up commercial projects such commercial switching, acting as energy brokers, the car club project and other innovative solutions to self-fund. Their efforts in achieving sustainable development are greatly valued as their 2016 Community Survey suggested, 57% of participants said they had reduced their car journey thanks to the car club initiative, whilst 39% had a young household member who took part in their after school.
An example of a social benefit LEAP Energy provided for the local community is when they provided their free advice and services to one local family. The family were living in an inefficient home and could not afford to pay their bills therefore contacted LEAP to see how they could help. In the end, the family were able to make a £100 donation to LEAP as they are now in a better place with their bills and their home.
Interview
Scott Duncan, Project Manager
Keep this story going! Share below!
Local Energy Action Plan (LEAP) was Initially developed as a project based in Lochwinnoch Renfrewshire in 2010 and was set up in 2013 by a voluntary board of trustees, as a Scottish Charitable Incorporated Organisation (SCIO) with the main aim of achieving sustainability through services such as free impartial advice on insulation, draught proofing, heating and in turn this helps the residents of Renfrewshire to save money on their energy bills. Through the creation of positive, creative and environmental collaborations, LEAP energy have provided clients with more environmentally sustainable and energy efficient properties. Furthermore, LEAP Energy provides energy supply services to local businesses, charities and social enterprises allowing them to reduce their gas and electricity costs and LEAP reinvest profits back into the local community and environmental work. Beginning with the desire to help reduce resident's utility bills through taking practical actions, the charitable organisation also developed LEAP Car Club to provide a Circular Economy transport solution in rural communities.