Loading Dreams, Happiness within Everyone's Reach / Cargando sueños, la felicidad al alcance de todos
Talataa Colombia
Overview
La Guajira is one of the 32 departments of Colombia. It is located in the north of the country and belongs to the group of departments of the Colombian Caribbean Region. It is bordered to the north and west by the Caribbean Sea, to the east by Venezuela; to the south with the department of Cesar and to the southwest with the department of Magdalena. Its capital is Riohacha. Among the social problems that the Guajira has, such as the lack of drinking water, access roads, geography and desert conditions, there is also the lack of employment. According to the Municipal Multidimensional Poverty report carried out by DANE in 2018, one of the most representative rates in the national territory was presented in: Uribía (La Guajira) with 92.2%.
Within the sustenance of the community is the production of articles made with handmade fabrics, which are marketed to tourists in an informal way in the squares and streets, however, the community has seen an overexploitation of the product and a low-cost remuneration for the labor, time and materials that it entails, which has generated precariousness and poverty since it depends on the tourist season and time of year, added to this, in the current pandemic situation income and sales have decreased considerably due to the impact that this has brought to the tourism sector. According to the decision-making report of the DANE (2020) in the National Unemployment rate, the Guajira is located with 7.9% for the year 2017 that has been increasing to 11.9% for the year 2020.
Talataa seeks to contribute to the improvement of the living conditions of the Wayuu community in La Guajira,generating a dignified and stable employment, allowing sales income to be distributed equitably and fairly in the community, the purpose is to bring well-being and balance to 1 or more families in precarious conditions and make visible the work of Colombian artisans,culture and tradition, that is why Claudia today through her business model has provided stability to 4 families or rancherias with a constant and mass production taken abroad.
===============================================================
La Guajira es uno de los 32 Departamentos de Colombia. Está situado al norte del país y pertenece al grupo de departamentos de la Región Caribe colombiana. Limita al norte y al oeste con el mar Caribe, al este con Venezuela; al sur con el departamento del Cesar y al suroeste con el departamento del Magdalena. Su capital es Riohacha. Entre los problemas sociales que tiene la Guajira como la falta de agua potable, vías de acceso, geografía y condiciones desérticas, también se encuentra la falta de empleo. De acuerdo con el informe de Pobreza Multidimensional Municipal realizada por el DANE en el 2018, una de las tasas más representativas en el territorio nacional se presentó en: Uribía (La Guajira) con el 92,2%.
Dentro de los sustentos de la comunidad se encuentra producción de artículos hechos con tejidos artesanales, los cuales se comercializan al turista de una manera informal en las plazas y calles, sin embargo, la comunidad ha visto una sobre explotación del producto y una remuneración de bajo costo para la mano de obra, tiempo y materiales que conlleva el mismo, lo que ha generado precariedad y pobreza dado que depende de la temporada turística y época del año, sumado a esto, en la situación de pandemia actual los ingresos y ventas han disminuido considerablemente por el impacto que esto ha traído al sector turismo. De acuerdo con el informe de toma de decisiones del DANE (2020) en la tasa de Desempleo Nacional, la Guajira se ubica con un 7.9% para el año 2017 que ha ido incrementando a un 11.9% para el año 2020.
Talataa busca contribuir con la mejora de las condiciones de vida de la comunidad Wayuu en la Guajira, generando un empleo digno y estable, permitiendo que los ingresos por ventas sean distribuidos de manera equitativa y justa en la comunidad, el propósito es llevar bienestar y equilibrio a 1 o más familias en condiciones precarias y visibilizar el trabajo de los artesanos colombianos, la cultura y su tradición, es por esto que Claudia hoy en día a través de su modelo de negocio ha brindado estabilidad a 4 familias o rancherías con una producción constante y en masa llevada al exterior.
Authors
Christian Chila
Carolina Vargas
School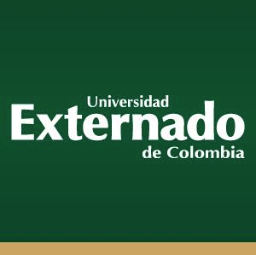 Universidad Externado de Colombia
Professor
Gustavo A Yepes López
Innovation
Talataa's business model has ventured with a differential proposal in the market in which it has made a strategic alliance with leaders of low-income indigenous populations in La Guajira to incorporate them into its organization as main suppliers, in such a way that this company is structured with an inclusive social purpose contributing to the generation of employment, income and well-being to the community.
The innovation in the market with Talataa, focuses on the import of personalized products (bags, backpacks, suitcases, and other accessories), unconventional that are not even found in the traditional markets of Colombia. Today, Talataa is also dabbling with "Straps", they are straps designed to hold and carry from cameras to guitars and in this way has expanded its spectrum from the market to the male population, taking into account that 90% of its buyers are women.
Additionally it has 2 suppliers in the city of Bogotá that make the finishes in carved leather (dry brand) and the bags in which Claudia delivers her products, are 100% organic bags, friendly to the environment for their possibility of reuse and allow you to market your company.
With the above, we show that Claudia's venture has generated a positive impact on low-incomecommunities, on her clients and on the environment,by including indigenous communities as the main suppliers for the commercialization of novel and natural products abroad.
"The product is indisputably a novelty in the area in which I am located because it has surprised many people for being a product by hand Latin Americans for example, we are very accustomed to what is made by hand because that is how we are because this is our culture, it is our root, but here the handmade has an incredible value and I am not talking only about money but people realize the time and work behind the whole process, then the product as such also impacts because we have adjusted it a lot to the needs or taste of the market through personalized designs with which each client identifies.
In addition to her website, Instagram and Etsy, Claudia sells in the Local Markets of Florida, they are outdoor markets with enough diversity and mostly making known handmade handmade products.
===============================================================
El modelo de negocio de Talataa ha incursionado con una propuesta diferencial en el mercado en la cual ha realizado una alianza estratégica con lideres de poblaciones indígenas de bajos ingresos en la Guajira para incorporarlos en su organización como principales proveedores, de tal manera que esta empresa se encuentra estructurada con un propósito social inclusivo contribuyendo a la generación de empleo, ingresos y bienestar a la comunidad.

La innovación en el mercado con Talataa, se centra en la importación de productos personalizados (Bolsas, mochilas, maletas, y demás accesorios), no convencionales que incluso, no se encuentran en los mercados tradicionales de Colombia. Hoy en día, Talataa esta incursionando también con "Straps", son correas diseñadas para sostener y portar desde cámaras fotográficas hasta guitarras y de esta manera ha ampliado su espectro del mercado a población masculina, teniendo en cuenta que el 90% de sus compradores son mujeres.
Adicionalmente cuenta con 2 proveedores en la ciudad de Bogotá que realizan los terminados en cuero tallado (marca en seco) y las bolsas en las que Claudia entrega sus productos, son bolsas 100% orgánicas, amigables con el medio ambiente por su posibilidad de reutilizarse y le permiten hacer marketing de su empresa.
Con lo anterior evidenciamos que el emprendimiento de Claudia ha generado un impacto positivo en comunidades de bajos recursos, en sus clientes y al medio ambiente, al incluir a comunidades indígenas como principales proveedores para la comercialización de los productos novedosos y naturales en el exterior.
"El producto indiscutiblemente es una novedad en la zona en la que me encuentro ubicada pues ha sorprendido a mucha gente por ser un producto a mano los latinoamericanos por ejemplo, estamos muy acostumbrados a lo hecho a mano porque así somos porque así es nuestra cultura, es nuestra raíz, pero aquí lo hecho a mano tiene un valor increíble y no hablo solo del dinero sino que la gente se da cuenta del tiempo y la labor que hay detrás de todo el proceso, entonces el producto como tal impacta también porque lo hemos ajustado mucho a las necesidades o al gusto del mercado por medio de diseños personalizados con los que cada cliente se identifica.
Además de su página en internet, Instagram y Etsy, Claudia comercializa en los Market Locales de Florida, son mercados al aire libre y con bastante diversidad y en su mayoría dando a conocer productos artesanales hechos a mano.
Inspiration
This venture or business model has its origin five years ago when Claudia (founder) made a trip to La Guajira as a tourist to get to know the region, in that place she was moved to find vulnerable and low-income populations, populations in poverty, local communities who did not even have to eat.
When he arrived at a point in Cabo de la Vela he visualized a group of women selling handmade handmade backpacks on a mantle on the ground, at that time when interacting with the group he only made a purchase of a backpack. Once the trip is over and the impact generated by seeing the vulnerable populations and the frustration of only having been able to buy a backpack and feeling that I do not contribute to this community, Claudia makes the decision to establish contact with the indigenous community through the travel agency with which she made her trip, in order to make a minimum investment to buy a group of backpacks to take to the United States (a place he visited frequently whenever he could). In that place he began marketing with a group of well-known people, after this he began to continuously market the backpacks to see that the business had an adequate reception, he also researched about the "Markets" and how to create a formal business in La Florida.
This business model had regular continuity for two years, after this time Claudia decides to settle in the United States to consolidate her venture, at that time the business begins to grow by making a greater investment, and consolidate the indigenous communities as its business network and its main suppliers of raw material and product, this investment decision generated a change in sales results from selling one or two backpacks to selling 10 to 20 backpacks on weekends, in addition to having a supplier to four suppliers in La Guajira. In this way, the business model was consolidated with the main purpose of including the indigenous community in a project that generates income and sustains Claudia as founder and the indigenous population, in addition to this a personal purpose by the businesswoman to remain linked and united to her roots and her country through this product with which she seeks to generate an identity with the main customers by selling a product 100% Colombian.
===============================================================
Este emprendimiento o modelo de negocio tiene origen hace cinco años cuando Claudia (fundadora) realizó un viaje a la Guajira como turista para conocer la región, en dicho lugar se conmovió al encontrar poblaciones vulnerables y de bajos recursos, poblaciones en condición de pobreza, comunidades locales quienes no tenían incluso que comer.
Al llegar a un punto en el Cabo de la Vela visualizó un grupo de mujeres realizando venta de mochilas artesanales fabricadas a mano sobre un manto en el suelo, en ese momento al interactuar con el grupo solamente realizó compra de una mochila. Una vez finalizado el viaje y el impacto generado al ver las poblaciones vulnerables y la frustración de solo haber podido comprar una mochila y sentir que no contribuyo con esta comunidad, Claudia toma la decisión de establecer contacto con la comunidad indígena a través de la agencia de viajes con la cual realizó su viaje, con el fin de realizar una mínima inversión para comprar un grupo de mochilas para llevar a los Estados Unidos (lugar que visitaba con frecuencia cada vez que podía hacerlo). En dicho lugar inicio la comercialización con un grupo de personas conocidas, luego de esto comenzó a comercializar de forma continua las mochilas al ver que el negocio tuvo un acogimiento adecuado, asimismo investigaba sobre los "Markets" y la manera de crear un negocio formal en La Florida.
Este modelo de negocio tuvo continuidad regular por dos años, luego de este tiempo Claudia decide radicarse en Estados Unidos para consolidar su emprendimiento, en ese momento el negocio comienza a crecer al realizar una inversión mayor, y consolidar las comunidades indígenas como su red de negocio y sus principales proveedores de materia prima y producto, dicha decisión de inversión generó un cambio en los resultados en ventas al pasar de vender una o dos mochilas a vender 10 a 20 mochilas los fines de semana, adicional pasó de tener un proveedor a cuatro proveedores en la Guajira. De esta manera se consolido el modelo de negocio con propósito principal de incluir la comunidad indígena en un proyecto que genera ingresos y sostenimiento a Claudia como fundadora y a la población indígena, adicional a ello un propósito personal por la empresaria de mantenerse ligada y unida a sus raíces y su país por medio de este producto con el cual busca generar una identidad con los principales clientes al vender un producto 100% colombiano.
Overall impact
Among the purposes of this venture is the impact on poverty, SDG 1 as described by its founder, through this business seeks to help and support indigenous communities by including them in the business model to generate income and thus help the generation of employment and well-being of said population without modifying or intervening in their cultural customs. He considers that it is a small contribution that has sought to give economic stability to at least 1 ranchería and its members.
A second impact that seeks to generate this business is decent employment and economic growth, SDG 8 as the years have passed this venture has generated significant growth, increasing sales, increase in the number of suppliers with indigenous population going from 1 to 4, in addition to this in the coming years plans to increase the number of people currently working in this venture, it has also generated employment to suppliers in Bogotá who supply inputs and packaging. In this way, it proposes to give continuity to this venture and thus continue to grow in an appropriate way together with the indigenous population to continue including it in this business model.
"I plan to continue doing social work through backpacks, uniting my current work and my profession to travel to Colombia to perform a week of oral health in La Guajira and thus bring this inclusive project to that area to strengthen ties and social contribution to our business."
"My goal has always been to give sustainability to a complete rancheria, and unify the processes of making products, since they currently work separately, and give growth to this social and personal enterprise"
===============================================================
Dentro de los propósitos de este emprendimiento se encuentra el impacto a la pobreza, ODS 1 como lo describe su fundadora, por medio de este negocio busca ayudar y apoyar a las comunidades indígenas incluyéndolos en el modelo de negocio para generar ingresos y así ayudar a la generación de empleo y bienestar de dicha población sin modificar o entrar a intervenir en sus costumbres culturales. Considera que es un pequeño aporte que ha buscado darle estabilidad económica a por lo menos 1 ranchería y sus integrantes.
Un segundo impacto que busca generar este negocio es empleo decente y crecimiento económico, ODS 8 a medida que han pasado los años este emprendimiento ha generado un crecimiento importante, incrementando las ventas, aumento en el número de proveedores con población indígena pasando de 1 a 4, adicional a esto en próximos años planea aumentar el número de personas que trabajan actualmente en este emprendimiento, asimismo ha generado empleo a proveedores en Bogotá quienes le suministran insumos y empaques. De esta manera plantea darle continuidad a este emprendimiento y así seguir creciendo de una manera adecuada de manera conjunta con la población indígena para seguir incluyéndola en este modelo de negocio.
"Planeo continuar realizando labor social a través de las mochilas, uniendo mi labor actual y mi profesión para viajar a Colombia para realizar una semana de salud oral en la Guajira y así llevar este proyecto inclusivo a esa zona para fortalecimiento de lazos y contribución social a nuestro negocio."
"Mi meta siempre ha sido darle sostenibilidad a una ranchería completa, y unificar los procesos de elaboración de productos, dado que actualmente funcionan por separado, e darle crecimiento a este emprendimiento social y personal"
Business benefit
According to the figures that Claudia presents to us, it is a profitable business, because it has allowed her to stabilize in her city, this idea arose when its founder did not have a job and today in addition to her conventional work, Claudia has managed to maintain her company for 5 consecutive years in which she has made a presence in the Local Markets and hopes to expand to the other states of the country. The sustainability of the company lies in the novelty and quality of the products abroad and its social goal of generating well-being to a community lacking opportunities.
"My goal at the beginning was more social and I never thought to sell so much, I never imagined in a day in a market to sell 3000 USD in 6 hours, never imagine it and see that some women fight over the bags"
It is a profitable business, backpacks are sold at a cost of 50 USD and it is very cheap when you have to pay import and all the logistics and compared to companies that sell them in New York for 120 USD, but I have also thought that I do not want to be the person who stays with all the money, I want it to be a fair distribution for everyone. (...)
===============================================================
De acuerdo con las cifras que Claudia nos presenta, es un negocio rentable, pues le ha permitido estabilizarse en su ciudad, está idea surgió cuando su fundadora no tenía empleo y hoy en día además de su trabajo convencional, Claudia ha logrado mantener su empresa por 5 años consecutivos en los que ha hecho presencia en los Markets Locales y espera expandirse a los demás estados del país. La sostenibilidad de la empresa se encuentra en la novedad y calidad de los productos en el exterior y a su meta social de generar bienestar a una comunidad carente de oportunidades.
"Mi meta al comienzo fue más social y nunca pensé vender tanto, nunca me imagine en un día en un mercado vender 3000 USD en 6 horas, nunca lo imagine y ver que algunas mujeres se pelean por las bolsas"
Es un negocio rentable, las mochilas se venden a un costo de 50 USD y es muy barato cuando debes pagar importación y toda la logística y en comparación con empresas que las venden en New York por 120 USD, pero también he pensado que no quiero ser la persona que se quede con todo el dinero, quiero que sea una repartición justa para todos. (…)
Social and environmental benefit
The inclusive business model proposed by Claudia, has contributed to the well-being and quality of life of 4 rancherías (indigenous communities) in La Guajira since she started her business five years ago, over the years this business has allowed her to generate a productive chain of employment with which she has achieved a positioning in the United States (current place of residence), there is her main source of foreign customers, and it is where her current market niche is concentrated. As this business grows over the years, it has allowed the social goal of its founder to gradually be consolidated, since its objective is to increase income and continue contributing to the sustainable support of more indigenous communities of La Guajira and thus include more rancherias in the production chain of the business, increasing jobs and alleviing poverty.
It is important to highlight that the raw material and the process that the final product has, is natural and handmade, as well as the finishes and packaging that are in organic materials. This decreases the impact on the environment and the use of synthetic materials as usually used in this type of accessories.
In the same way, Claudia emphasizes the importance of the corporate purpose of her company because in addition to the production chain of the business she adds the social contributions that she has made individually from the profitability of the business with donations of 150 pounds of clothing and food for more indigenous communities in the area, one of her objectives for the beginning of next year is to carry out an oral health brigade for these indigenous communities.
===============================================================
El modelo de negocio inclusivo que propone Claudia, ha contribuido al bienestar y calidad de vida de 4 rancherías (comunidades indígenas) en la Guajira desde que inició su negocio hace cinco años, con el pasar de los años este negocio le ha permitido generar una cadena productiva de empleo con el cual ha logrado un posicionamiento en Estados Unidos (lugar de residencia actual), allí se encuentra su principal fuente de clientes extranjeros, y es donde se concentra su nicho de mercado actual. A medida que este negocio va creciendo con los años ha permitido que la meta social que tiene su fundadora poco a poco vaya consolidándose, pues su objetivo es poder aumentar ingresos y seguir aportando al apoyo sostenible de más comunidades indígenas de la Guajira y así incluir más rancherías en la cadena de producción del negocio aumentando empleos y mitigando la pobreza.
Es importante resaltar que la materia prima y el proceso que el producto final tiene, es natural y artesanal, así como los terminados y empaques que son en materiales orgánicos. Lo cual disminuye la afectación al medio ambiente y el uso de materiales sintéticos como por lo general se usa en este tipo de accesorios.
De igual manera, Claudia recalca la importancia del objeto social de su empresa pues adicional a la cadena de producción del negocio le suma los aportes de carácter social que ha realizado de manera individual a partir de la rentabilidad del negocio con donaciones de 150 libras de ropa y alimento para más comunidades indígenas de la zona, uno de sus objetivos para inicios del próximo año es realizar una brigada de salud oral para estas comunidades indígenas.
Interview
Claudia Leiva, CEO
Keep this story going! Share below!
Talataa Colombia is a company founded in 2016 as a Limited Liability Company (LLC), located in the state of Florida in the United States of America, it is dedicated to the import and marketing of manufactured accessories by hand by the Wayuu indigenous communities of La Guajira - Colombia, its sales mechanism is through traditional markets, social networks and website. Made up of 4 people, the head is Claudia Leiva (founder) and 3 more collaborators.
=============================================================
Talataa Colombia es una empresa fundada en el año 2016 como una Compañía de Responsabilidad Limitada (LLC, por sus siglas en inglés), ubicada en el estado de La Florida de los Estados Unidos de América, se dedica a la importación y comercialización de accesorios elaborados a mano por las comunidades indígenas Wayuu de la Guajira - Colombia, su mecanismo de venta es a través de mercados tradicionales, redes sociales y pagina web. Conformada por 4 personas, la cabeza es Claudia Leiva (fundadora) y 3 colaboradores más.