Living in a Natura-l World
Natura Vista Development Corporation
Overview
As the world's population grows, rural-urban migration intensifies, economic prosperity spreads, and human lifestyle and consumption patterns change, it is estimated that the world generates approximately 7 to 10 billion metric tons of waste per year, according to The World Bank. In the Philippines, it is reported that a staggering 21 million metric tons of waste are generated each year.
In response to this, Natura Vista was born. It began as a small hotel with the vision of being a part of a world where everyone lives in prosperity and harmony with nature and one another. Natura Vista was founded to raise the standard of living by identifying ways to create a more sustainable environment and bridging the gap between production and natural ecosystem cycles – on which humans ultimately rely – by living in and incorporating a circular economy.
Natura Vista's innovations address many of the SDGs, but, in particular, Industry, Innovation, and Infrastructure (SDG 9), Responsible Consumption and Production (SDG 12), and Climate Action (SDG 13).
Author
Bryan Antido
School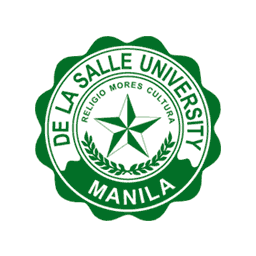 De La Salle University
Professor

Pia Manalastas
Innovation
Bohol is one of the many islands that comprise the Philippines and is one of the world's most popular tourist destinations due to its rich culture and heritage and the diversity of its main attractions. Thus, as the tourism industry grows in the area, so does the amount of waste produced by humans and businesses. And today, waste is undeniably a significant source of environmental challenges.
By incorporating a circular economy, Natura Vista values all products and the materials they contain. A circular economy, in practice, reduces waste by reusing, repairing, refurbishing, and recycling existing materials and products. This could also lead to benefits such as reduced environmental pressure, improved raw material supply security, increased competitiveness, innovation, growth, and creation of jobs.
The innovation involves reducing waste through green renovation and improving building material recycling infrastructure. For instance, the hotel cottages, which include walls, beds, tables, and almost everything else, are mostly made of natural materials and are partially powered by solar panels, giving everyone the feeling of being in the middle of a forest but with modern conveniences. Apart from that, Natura Vista has an in-house restaurant that serves Filipino cuisine with vegetarian options. All ingredients are sourced locally, such as fresh fish straight from fishermen's boats in the morning and vegetables grown in the area. In this way, they are empowering and helping to uplift the lives of the locals. There are also numerous artworks and things displayed in the hotel, such as chandelier and lampara (a Spanish term for lamp), and other decorations, which all came from recycled water bottles.
Natura Vista utilizes water from the rainfall to conserve water and avoid wasting it. To ensure that it is safe, they have built a water filtration system, allowing them to reduce commercial water bills, cut down on waste, and improve water efficiency. In this way, Natura Vista also contributes to a clean and pollution-free environment, ensuring a sustainable life for future generations.
Furthermore, Natura Vista does not burn its garbage as it has long-term impacts on the environment. Instead, they conduct regular coastal cleanups, which inspires others, particularly its competitors, to do the same – to keep the environment garbage-free. In addition, even though the province of Bohol has recycling programs and all establishments are being asked to separate/segregate trash from biodegradable, non-biodegradable, and recyclable, Natura Vista believes that it still ends up in the landfill. Natura Vista created its waste management and disposal system to reduce pollution and its global impact as a solution.
"Since we are in the hospitality and tourism industry, I am aware that in some cases, it has significant negative environmental consequences, such as depletion of local natural resources, pollution, and waste issues. Hence, we wanted to focus on positive society-wide benefits," Quennie Mae Lungay, founder and CEO, mentioned.
In a nutshell, almost everything in Natura Vista is natural and recycled to the greatest extent possible. Natura Vista always wanted to be as greener as they could.
This is the top view of the hotel, where the roofs and cottages are made of natural materials (nipa palm and coconut leaves) and the entire structure is surrounded by various trees.
Inspiration
At some point, Quennie has plans to invest in properties together with her colleagues, particularly in Ortigas, a highly urbanized city in Metro Manila, as there are numerous property developments in the area. "Like everyone else, I wanted to see where my salary went as I never imagined working for the rest of my life; I wanted to invest in something that would benefit not only me but also the environment and society as a whole; thus, it would create opportunities to make a change or impact," Quennie explained. They wanted to invest in a condominium to be neighbors and be together as a group. She realized, however, that investing in a property in Manila would almost certainly turn her into a corporate slave as she would have to pay 300,000 pesos (6,000 USD) in deposits and then 25,000 pesos (500 USD) per month for the next 30 years of her life.
With all of the stresses of her job, personal life, and city life, she decided to take a sabbatical leave, where she stayed at the Fo Guang Shan, a Buddhist temple in Taiwan. She adopted the concept of being 'one with nature,' where everything is circular, and nothing goes to waste. "In Taiwan, I also used natural materials in building their cottages. We were always taught to think outside the box, for example, to consume everything responsibly as much as we can," Quennie added.
Months later, after returning to Manila from her leave, she decided to leave her full-time job. Thus, she needed to find a way to make a living. Quennie returned to her hometown and discovered a small area where Natura Vista is now built, which was still surrounded by many trees at the time, and at the same time, Bohol was becoming more popular with tourists. "Buying a property in the province is more affordable for me as I can do so with my salary/savings. In addition, since we needed to cut down trees to build Natura Vista, we utilized everything as we did not want anything to go to waste. I wanted to be as much of a change catalyst as possible," she stated. Years after the owners built the entire hotel, many trees still surrounded it because they planted new seedlings.
Overall impact
With the mission to provide the ultimate Boholano provincial experience without sacrificing the environment and the comfort of its guests and by incorporating the circular economy into all of its operations, Natura Vista is assisting the world in lowering carbon emissions and achieving zero waste.
According to Quennie, "There have been many impacts along the way, most likely inspiring the people I have met, and at least being a part of the solution. We are all aware of the current major environmental crisis: climate change, mass pollution, and the global socio-economic impact on societies. Hence, in this business, we have always wanted to contribute to society and the environment by doing small things that can improve people's lives and acting as change catalysts to make the world a better and safe place for all of us."
"Based on my observations, many hotels in Bohol are following in our footsteps, which I believe is something I should be proud of because we have been a source of inspiration for them to do the same. Our goal is not only to become profitable, but also to create a world in which everyone, regardless of status, age, gender, race, or ethnicity, can contribute and benefit," Quennie added.
Business benefit
As a result of these innovations, Natura Vista has received accolades from various organizations locally and globally. For example, they have received awards such as the Number 1 Eco-Friendly Resort from Consumer's Choice Gold Seal of Quality Awards, Best Eco-Friendly Resort from the Golden Globe Annual Awards for Business Excellence, Consistent Certificate of Excellence Winner from TripAdvisor, and a lot more.
"I am overjoyed that we are being recognized for all of our micro-efforts, which I know will result in a macro-effect. These awards will, of course, be impossible to achieve without the assistance of others, particularly employees. As the founder and CEO, I will always adhere to these three principles: first is to design out garbage, trash, and pollution. Second, materials and products should be recirculated. Third, nature needs to be regenerated," Quennie mentioned.
Furthermore, these innovations help to strengthen Natura Vista's brand and reputation as a forward-thinking organization. As Quennie added, it also attracts people and fosters trust and loyalty, allowing them to innovate with new technologies and solutions and work across industries and sectors.
Social and environmental benefit
Even though Bohol has many tourist attractions, it is also a typhoon destination due to its more than 70 islands. The most recent Typhoon Odette (internationally known as Rai) was in December 2021, which was described as the most powerful and catastrophic tropical cyclone to strike the province to date. In this case, the innovation saved them. The trees saved the structure, and hotel cottages provided shelter for free for employees and locals, particularly responders and volunteers, whose homes had been razed by the typhoon.
Moreover, with these innovations, Natura Vista created jobs across industrial sectors while also assisting micro, small, and medium enterprises (MSMEs) in transitioning to a new service-based economy. In addition, Natura Vista contributes to economic growth as it is one of the factors driving an increase in the tourism and agricultural sector, which has resulted in increased revenue for the province of Bohol.
When asked about her ideas to make a better world, Quennie stated, "My advice to everyone, especially the younger generation, is not to limit their education to the classroom. They should not be afraid to experiment, learn new things, and make mistakes. This, I believe, would open many doors. And if we think like this, then the world will be a better place for all of us."
"I firmly believe that if everyone seizes this transformative opportunity, I am sure of the fact that the future generations will be able to reap the economic, environmental, and societal benefits of a new era," Quennie concluded.
Interview
Quennie Mae Lungay, Founder and Chief Executive Officer
Keep this story going! Share below!
Natura Vista Development Corporation
Dauis, Panglao Island, Bohol, PH, PH
Business Website: https://www.naturavistabohol.com/
Year Founded: 2010
Number of Employees: 2 to 10
Natura Vista, which derives from the words natura, which means "nature," and vista, which means "a pleasing view," is a travel, leisure, tourism, and tranquil eco-sanctuary with tree-house vibes. It is located on the Island of Panglao, Bohol, and provides a genuine provincial experience without sacrificing convenience and comfort.