Little Things with a Great Impact
Create and Curate PH
Overview
Create and Curate PH is an environment-friendly brand. Hence, the business aims to support the local community and the environment. Before starting the company, Ms. Vigie Ador, the business owner, researched the UN Sustainable Development Goals. She did this for her business to be on the right path for sustainable consumption. Ms. Ador utilized the UN Sustainable Development Goals to guide the vision and goals of Create and Curate PH going forward.
The innovation involves showcasing the handwoven products on different social media platforms for marketing and advertising and showing how one product has multiple potentials and purposes. The primary UN Sustainable Development Goal that this business address is Goal No. 12: Responsible Consumption and Production.
Author
Stiffe Shannene De Leon
School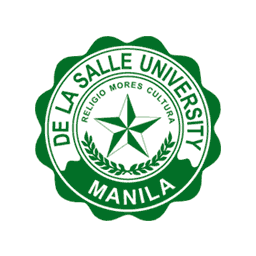 De La Salle University
Professor

Pia Manalastas
Innovation
Create and Curate PH wanted a modern take on traditional Filipino woven handicrafts and design. The innovation involves showcasing the handwoven products on different social media platforms for marketing and advertising and showing how one product has multiple potentials and purposes. For Create and Curate PH, one material should have other functions to be used longer inside our homes: hence, sustainable.
In college, Ms. Ador joined a photography contest in her school. The theme was "Little Things I Can Do for My Country." She submitted a photo of three mini walis-tambo (a native Filipino broom). For her, it is very Filipino – colorful and productive. She won third place in this competition. After that, she knew she wanted to pursue photography and joined the official student publication of her school as a photojournalist. As a student photojournalist, she gets to travel to take pictures. She likes going to pasalubong centers (local Filipino souvenir shops) whenever traveling. She likes the idea of a single shop that showcases all the local products and delicacies of the provinces she is going to. She finds it efficient that she does not have to go to different places to buy souvenirs because all the products are already in one place.
She lost her day job because of the pandemic as it impacted the advertising industry in the Philippines. She asked herself, what's next for me? Ms. Ador had a 3R Routine - rest, recover and reflect. According to Ms. Ador, the answer that she found was "To create a passion that is serving me while making it a potential source of income that makes sense to the world."
From there, Ms. Ador and her cousin had an idea to start a business. Her cousin was based in Singapore and now lives in Australia. Her cousin frequently visits department stores in the said countries. Ms. Ador's cousin often sees woven and handmade home décor products in these stores. These amazed her cousin because they are very similar to Filipino handwoven products.
During the early stages of the pandemic in the Philippines, home improvement suddenly became a trend. She had a notion of having a crisis-proof business. Her business goals should answer the questions: "who is this helping?" and "why is it essential for everyone and the world?" These are crucial factors for her since the business is being built in the middle of the pandemic. To further conceptualize the business and its innovation, she had to go back to the photos she took while traveling and in college to see what locals do and further reflect. The picture of the three mini walis-tambo (a native Filipino broom) she submitted on the photography contest and her visits to the local souvenir shops considerably impacted the birth of Create and Curate PH. Like a local souvenir shop, she wanted to showcase the different regional products in the other parts of the Philippines, and she started in Tabaco City, Albay.
Ms. Ador believes that "In the future, robots and machines will replace production. Hence, as youths, it is our responsibility to help these people (locals) preserve the tradition." Youths are good with technology; we must help them in marketing and advertising for the tradition to survive as it is a part of our cultural identity.
Every region in the Philippines has its distinct identity for native weaving. For Filipinos, native weaving is a tradition. This tradition usually is being passed down for generations within a family. Native weaving mirrors the Filipinos' ingenuity because they can produce high-quality products despite the absence of high-end production machines. It is vital to preserving this tradition because it is a part of the identity of the Philippines. Products made from native weaving are world-class and provide a livelihood to many locals.
Moreover, Ms. Ador is convinced that an "environment-friendly lifestyle in the future." We should be doing things right now that our future self would be thankful for. For her, being environment friendly means that the raw material of a particular product is from nature. We should also consider green production, how these products were produced and weaved. She also believes that she must tell people why we should use handmade and eco-friendly materials and why we should support small businesses.
Inspiration
The original idea emerged when the cousin of Ms. Ador saw a handwoven, rattan placemat in a famous department store in Singapore. They did a little research about it, and they found out that Philippine-based weavers made it. Ms. Ador thought, "Meaning to say, the products we have in the Philippines are export quality." It convinced her that local products are beautifully crafted and of good quality.
Ms. Ador was inspired to do the innovation when she saw a quote on the internet that says, "Your potential is endless." It triggered her to appreciate what she has and make amazing things out of it. She applied this concept to Create and Curate PH, which aims to show multiple functions of one specific product they sell to make it sustainable.
Her motivation is her advocacy for the empowerment of small Filipino businesses. Ms. Ador said, "We should be urging Filipino consumers to shop on small businesses first." She wanted Filipinos to support the emerging products in our community because it would impact the business owners and the community. Moreover, it would inspire other aspiring entrepreneurs as well.
Overall impact
Ms. Ador is a firm believer that "The backbone of Create and Curate PH is the weavers." Whenever customers place orders, the weavers are always happy and rewarded. She fully commits to paying the weavers fair wages. She does not haggle on the prices quoted by the weavers. In return, the weavers are very transparent in sharing the videos and pictures of the production.
Ms. Ador shared a story about a bulk order of twenty baskets placed to Create and Curate PH. One of her weavers told her that she was able to decorate her home because of the income from the order. This moment made a significant impact on Ms. Ador's motivation. Her weaver's small wins inspired her to think about more business ideas to help more locals through marketing, advertising, and photography.
The home improvement trend became popular in the Philippines at the early stages of the pandemic. Hence, the demand for handwoven, environment-friendly products increased. Consequently, it made the local weavers gain a decent amount of income. Moreover, many people were influenced by supporting small businesses and living an eco-friendly lifestyle. Ms. Ador elaborated that Create and Curate PH is not into competition. She wanted her business to create a thriving community with fellow small business owners.
The innovation of Create and Curate PH impacted the environment by digging further into green production. She wanted to learn how the product is made and produced to ensure sustainability. Before, weavers made a Create and Curate PH basket from dark abaca bark. Dark abaca bark is a part of the abaca plant that is not yet fully matured. Hence, it harms the plant itself. Due to this, she had to stop its production as it is not environmentally friendly. She always focuses on the minor details of the production. These details are always considered to ensure that they do not harm the environment. According to Ms. Ador, "If your goal is to educate and inspire, you only give people the good things and be transparent."
The short-term effect of this innovation is the ability of Create and Curate PH to help not only Ms. Ador but also her weavers. Business is a continuous learning process for Ms. Ador. With this, she gets to know more about herself, about the potential and talent that she has. She uses these to maximize them to become more profitable, do good, and help others.
"A high point experience while working in relation to Create and Curate PH was when I was invited for a bazaar in a mall in Laguna for one month." A congresswoman visited the bazaar. Ms. Ador made this opportunity to sell her products and share the story of Create and Curate PH and its advocacies. The congresswoman was in awe and shock when Ms. Ador told her that local weavers had made the baskets she purchased. She had a conversation with the congresswoman and said that it would be an excellent opportunity to launch programs that cover small businesses and environment-friendly products. This experience gave Create and Curate PH a wider exposure online and within their city, and it became the long-term effect of the innovation of the business.
Business benefit
Create and Curate PH has the local weavers from Tabaco City, Albay, as their primary suppliers. Ms. Vigie Ador used her passion for photography and expertise in advertising and marketing to showcase the products made by the local weavers. Create and Curate PH utilizes social media platforms to show the multiple functions of one specific product. The innovation gave a broader platform to Create and Curate PH. Consequently, it influenced several people to live an environment-friendly lifestyle. The innovation has also urged people to support small businesses to help the local weavers.
Create and Curate PH commits to pay the weavers equitable wages. The business ensures that the weavers are always rewarded. It is vital to boost their morale and motivate them, resulting in a healthy business relationship.
Ms. Ador knew that she must create a profitable business for her and her suppliers – the people she is helping. She found her suppliers – the weavers from Tabaco, Albay online. They have a hand-weaving Filipino tradition. They use environment-friendly materials that are available within their residential area. According to Ms. Ador, "They inspire me so much because I like the idea of how they work with what they have," for her, it was a perfect combination of craftsmanship and ingenuity. Ms. Ador values her weavers because "the backbone of Create and Curate PH is the weavers that we hire, the suppliers that make our products."
Social and environmental benefit
Create and Curate PH encourages healthy competition among fellow small business owners to help their communities. The business urges Filipino consumers to support the local products to rise together during the pandemic. She agrees that it will eventually boost the economy heavily impacted by the pandemic.
The weavers use sustainable and eco-friendly materials to produce their products. Most of their products are naturally sourced materials like abaca, seagrass, pandan, and rattan. The weavers can find these raw materials within their surroundings. Ms. Vigie Ador continuously researches the raw materials being used to ensure that the end-to-end process of the production aligns with the values and goals of Create and Curate PH.
Interview
Vigie Ador, Business Owner
Keep this story going! Share below!
Create and Curate PH aims "to empower the community of Filipino artisans from all parts of the Philippines in providing every home a piece of Filipino craft and culture," as stated on their Facebook page. The business initially specialized in home decors, and now, they have added handwoven handbags to their beautiful creations.
Create and Curate PH is committed to creating a sustainable business. They make this possible by using sustainable and eco-friendly materials. Their artisans use naturally sourced materials like abaca, seagrass, pandan, and rattan to craft their products. The advocacy is sustained by ensuring environment-friendly production and aiming to reduce the waste of every household through sustainable consumption.