Lighting the Way to a Brighter Future
Playa Bowls
Overview
The mission of Playa Bowls can be summarized with their four key innovations: Plant-Based, Recycle, LED Tech, and Building Smart. Playa Bowls uses eco-friendly bowls, spoons, lids, and straws in all their locations to minimize their environmental footprint. They partner with local refuse companies to increase use efficiency and reduce waste. All Playa Bowls locations are built with 100% LED lighting technology, and the materials used to make Playa Bowls stores are sourced from 50% reclaimed or refurbished materials. These four innovations meet three UN Sustainable Development Goals: Good Health and Well-Being; Affordable and Clean Energy; and Responsible Consumption and Production.
Authors
Wladimir Torres
Saachi Adhia
Nikil Patel
Anthony Chaves
Rishika Kotian
School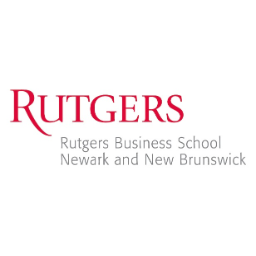 Rutgers Business School
Professor
Kenneth Welch
Innovation
LED lights are 80% more effective than old-fashioned lighting. LED lights also use far less power than traditional lighting to give the same level of light. Less energy use reduces the demand from power plants and decreases greenhouse gas emissions, resulting in a greener environment.
LED lights include no toxic elements and they have superior light distribution and focus light in one direction, as opposed to other types of lighting which waste energy by emitting light in all directions. This means that fewer lights are needed to attain the same level of brightness given off by traditional lights. Fewer lights will diminish energy consumption and will consequently be a benefit to the environment, as well as reduce the overall cost of electricity.
A lengthier life span requires lower carbon emissions. LED lights last up to 10 years longer than other types of lights, reducing the requirement for constant replacements. This results in using fewer lights, and thus fewer resources are needed for manufacturing processes, packaging materials, and transportation, lowering the overall cost to run a Playa Bowls store.
The four main points Playa Bowls considered when making the switch to LED were that LEDs are safer, sturdier, longer lasting, and easier to install. LEDs are much cooler than incandescent lights, lessening the risk of a fire or burnt fingers in a commercial kitchen. LEDs are made with epoxy lenses, not glass, and are much more resistant to breakage. The same LED could still be in use 10 years from now, and LEDs can be connected end-to-end without overloading a wall socket.
Inspiration
Abby and Robert were aware of electricity being the largest cost between their 65 stores. They were able to convince their stakeholders because of the drastic decrease in their electricity costs. Funding for the LED lights was doable because Playa Bowls uses recyclable items in their stores, which prevented high costs and, as a result, they were able to invest in LED lights.
Rachele, store manager for Edison, NJ, said, "The LED lights save the high costs that usually come from electricity bills. The LED lights also create a welcoming atmosphere for our customers." In addition, one of the key factors that Playa Bowls focuses on is their aesthetic in their stores. They want their customers to feel welcome in their stores. The LED lights provide a cost-efficient solution while also maintaining Playa Bowls' aesthetic.
Overall impact
Rachele commented on how using LED lights has inspired many of the employees to reduce their footprint by switching to LED lights. "Playa Bowls is constantly motivating each of us to find ways to decrease our footprints. I started to notice the decline in the electricity bill and low power consumption once Playa Bowls switched from regular high power consumption bulbs to LED lights. So many of my coworkers and I decided to switch to LED lights in our homes when we noticed the decrease in power consumption." Playa Bowls' addition of LED lights in their stores has decreased their energy consumption and inspired their employees to decrease their carbon footprint.
Playa Bowls is able to inspire positive change in their employees by having worthwhile and meaningful changes in their stores. Rachele described how implementing the LED lights works hand in hand with Playa Bowls' mission. Rachele said, "Playa Bowls is proud to be a company that focuses on decreasing their environmental footprint, and using LED lights is a great way that we are decreasing the footprint." Playa Bowls is constantly trying to decrease their environmental footprint, and using LED lights helps maintain their mission while positively impacting the environment.
Business benefit
According to Rachele, "These lights last 10 years longer than other types of lights, which reduces the constant need for replacements for the business." This has proven to be more cost effective for the business. Additionally, these LED lights disperse lights more efficiently compared to other types of lights. This means that Playa Bowls will require a fewer lights to attain the same amount of brightness. The longevity and using fewer lights results in fewer resources to manufacture, package, and transport, thus reducing the overall carbon footprint left on Earth by the company, "[which] makes the innovation used by Playa Bowls environmentally friendly and cost-efficient in the long run" (Rachele).
According to the data collected from Playa Bowls during T2, the estimated cost of electricity to light a store for 30 days for incandescent C-9 lights cost $1,000 when used for 12 hours a day, whereas LED C-9 lights cost $27 when used for the same amount of time. These numbers show that the lights save almost $973 per month. This is about 97% change in the consumption of electricity per month. According to the same data set, incandescent mini-lights cost $274 when used for 12 hours a day for a 30-day period, and LED mini-lights cost $82 when used for the same amount of time.
These LED mini-lights, which are vastly used for decorations in the front of the store, save Playa Bowls about $192 per month. Additionally, research from the company shows that the long-term cost of buying and operating both types of light for 10 years yields similar results as the short-term data. Incandescent C-9 lights cost $12,219 to be used for 10 years, whereas LED C-9 lights cost $1,799 to be used for a 10-year period. Over the course of 10 years, Playa Bowls can save about $10,400 per store. When this number is multiplied by their 65 other locations, they save about $676,000 by the end of 10 years. This large sum of excess money saved gives Playa Bowls the option to invest in research and development to further invent and improve innovations to attract customers and also sustain their vision of being an eco-friendly company.
Social and environmental benefit
The innovation has positively impacted the environment, as LED lights include no toxic elements and lower overall carbon emissions exposed to the atmosphere.
Carbon dioxide is a gas that absorbs heat. Warmed by sunlight, Earth's land and ocean surfaces continuously radiate heat. Unlike oxygen or nitrogen, greenhouse gases absorb that heat and release it gradually over time. Without this natural greenhouse effect, Earth's average annual temperature would be below freezing instead of close to 60°F. However, increases in greenhouse gases have tipped the Earth's energy budget out of balance, trapping additional heat and raising Earth's average temperature.
Carbon dioxide is the most important of Earth's long-lived greenhouse gases. It absorbs less heat per molecule than other greenhouse gases, but it is more abundant and stays in the atmosphere much longer. Increases in atmospheric carbon dioxide are responsible for about two-thirds of the total energy imbalance that is causing Earth's temperature to rise.
The global average atmospheric carbon dioxide in 2017 was 405.0 parts per million, or ppm. Carbon dioxide levels today are higher than at any point in the last couple of years. With Playa Bowls' switch to LED lights, an estimated 50 ppm of carbon dioxide reduction is expected. Hopefully, this will inspire other companies to do the same.
Interview
Rachele Johnson, Manager
Keep this story going! Share below!
Playa Bowls is dedicated to fostering healthy habits and lifestyles. They believe they have a social and environmental responsibility to do so. Playa Bowls' strategy, mission, and vision all center around one thing: a healthy, environmentally friendly lifestyle.