Lifting Up Diversity in the Finance Industry
Greenleaf Trust
Overview
Historically, populations in business schools and the financial industry have underrepresented minorities (URM). To change the diversity of the financial industry Greenleaf Trust established a scholarship program for URM majoring in finance or financial planning at Western Michigan University's Haworth School of Business. The scholarship is only the first step in opening doors for URM in finance. Greenleaf Trust scholarship recipients receive mentorship and are eligible for internships and full-time employment post-graduation creating conditions to support the growth of a diverse workforce in the financial industry.
Author
Gina Masterka
School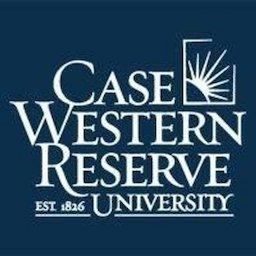 Case Western Reserve University - Weatherhead School of Management
Professor
David Cooperrider
Innovation
Greenleaf Trust awards 11 scholarships, and 3 internships, annually for students of Western Michigan University's Haworth College of Business. The scholarship provides funding of $12,400 per year for up to 4 years toward a recipient's undergraduate education. They are only available to students majoring or planning to major in finance or financial planning. The scholarships are geared towards students belonging to underrepresented minorities (URM). Recipients must maintain a 2.5 GPA, but on average many maintain averages up to 3.7 GPA, and some up to 4.0. In addition to the scholarship, recipients are eligible for a part-time internship at Greenleaf Trust while they are in school. Members of the Greenleaf Trust team mentor scholarship recipients and interns, developing a supportive relationship and providing access to a broad network. Recipients are eligible for full-time employment at Greenleaf Trust post-graduation. If there is a good cultural and role fit for the company and the individual, an intern is offered an open position, or one may be created for them.
Students who enter the internship program rotate through 4 key divisions at Greenleaf Trust; operations, research, retirement planning and the client-centric team comprised of wealth management advisors, trust relationship officers, and team service coordinators. The rotation similar to a medical doctor internship exposes interns to a wide variety of finance and financial planning roles. Scholarship recipients attend 4 events at Greenleaf Trust each year or create their events like a resume review or a practice interview. The purpose is for recipients to become more comfortable in a financial environment and observe people at work. The interns also engage in real work and make a difference at Greenleaf Trust with their contributions like translating documents into Spanish for a better client experience. Supportive and caring relationships are built with team members and other interns providing a sense of belonging. Kim Dudley shares that interns benefit most from a strong family support system in addition to the scholarship and work opportunity (K. Dudley, personal communication, September 20, 2019). The program at Greenleaf Trust is continuously improving based on the input of scholarship recipients and interns. Based on this input, Greenleaf Trust starts the graduate interview process with scholarship recipients 6 months before graduation instead of a few months before graduation so recipients know the company is interested in employing them. The program continues to scale in size as Greenleaf Trust grows. There were 46 employees at Greenleaf Trust in Kalamazoo, Michigan when Karen and Kim took over the program. Today, there are 133 employees with Michigan locations in Kalamazoo, Grand Rapids, Birmingham, and Traverse City and a location in Delaware. The growth of the business translates to more opportunities for interns and post-graduation work and more recruiting opportunities for Greenleaf Trust to target URM.
Inspiration
William D. Johnston, the founder and chairman of the board for Greenleaf Trust, wanted to build a diverse workforce when he started the company more than 20 years ago. However, most graduating business majors were and still are white (non-Hispanic). As of 2015, they make up 62% of the business school population in the United States, while African Americans represent 12% and Hispanic Americans 17% (US Census Bureau; National Center for Education Statistics; and GMAT examinee data).
With changing the level of diversity found in the finance field as his objective, Johnston founded a scholarship program for URM with finance and finance-related majors 20 years ago. This initiative does not end with a scholarship but includes mentorship support from Greenleaf Trust employees and potential internship and post-graduate full-time work at Greenleaf Trust. True to his purpose, Johnston has continued to sponsor scholars that change their major or chose work with another organization. Student recipients still retain their scholarship in these instances. His purpose is greater, he seeks to open doors that may be closed for financial reasons, and provides the emotional support needed for URM to choose an education and career in the finance industry.
The diversity initiative is tied directly to Greenleaf Trust's core value Teamwork elements;
Diversity is good; it makes us better decision-makers
• Professionalism, respect, and dignity are fundamental principles by which we treat all others
• Services are delivered through a team approach that allows the collective wisdom of our employees to address clients' needs
While Johnston decided to fund the diversity initiative, concurrent with Greenleaf Trusts values, it is the team that brings that initiative to life by serving in necessary roles as; administrators, selection committee members, scholarship and intern mentors as well as external partners who guide issues such as managing student debt.
Overall impact
Since its beginning in 1999, 71 scholarships have been awarded, amounting to over $1 million. Greenleaf Trust stays connected with scholarship recipients through their social medial site on LinkedIn. Employment opportunities are also posted on this site. Currently, 54 (76%) recipients are part of the Greenleaf Trust network. 39 (55%) recipients are employed in business or finance, 11 (15%) recipients have not yet graduated and 17 (24%) recipients are not in contact so their current status is unknown.
Students who switch majors for a better career-fit within businesses continue to receive their scholarship. Recently, one of these individuals was selected for a full-time position in Human Resources. She started as an accounting major and changed to human resources. As a talent-based organization, Greenleaf Trust supports everyone in finding an area that matches their strengths.
The scholarships and internships are generative in unique and sometimes unexpected ways. The multiplier effect comes primarily from the recipients themselves who seek to lift others up in their communities and families. There is a ripple effect of single moments as illustrated by the real-life stories below.
• A recipient sees the opportunity to show their family and community how to invest money here in the United States, so it multiplies and there is more money to send relatives in another country.
• A recipient asks if her entire family can come to the annual scholarship event put on by Greenleaf Trust so her younger siblings can experience and remember what is possible.
• A recipient who never had money develops the confidence and competence to go back into their community to teach people how to handle money and engage in work providing advice to wealthy clients.
Business benefit
Casting a vision of diversity in the financial industry has benefitted Greenleaf Trust in their ability to serve a diverse and growing client base. Interns from the scholarship program have translated retirement plan division forms to Spanish creating a better service experience for clients. Spanish speaking interns make an impact no one else can, and they also created a video for a family to help them understand stocks and bonds. Participant Services Coordinators now utilize this video with prospective and current clients.
As a talent-based company Greenleaf Trust seeks to recruit one more like or better than their best employee. That lofty objective is supported by the scholarship recipients who are selected into the organization as interns and full-time team members. Karen Baldwin, Vice President and Director of Human Resources shares that candidates feel cared for and valued during the selection process. After they are selected, they share their experiences with new candidates. Even candidates who are not selected stay in contact with team members of Greenleaf Trust and advocate for the organization by referring new candidates (K. Baldwin, personal communication, September 20, 2019).
Kim Dudley, co-coordinator of the Scholarship Internship program finds it energizing to view her purpose as removing barriers for recipients. Mentors are grateful to be a part of the program as they are learning as much about diversity and inclusion as they are teaching about the finance industry (K. Dudley, personal communication, September 20, 2019).
The scholarship and intern recipients are teaching Greenleaf Trust how to improve the program and introducing them to new networks in the community to expand the company's outreach. Greenleaf Trust's good work is creating good for all in their communities and the financial industry.
Diversity is now a part of Greenleaf Trust's strategic plan, and the leadership team is responsible for implementing that initiative through their division goals, so each team member is part of the call to action. The company functions under the premise of being honest and honorable in all they do. They have worked hard to create a diverse workplace and a diverse clientele. Recently, Greenleaf Trust was selected by Corp! as a winner for the 2019 Salute to Diversity Award in the Diversity Focused Company category. For more than a decade, Corp! has recognized businesses and leaders who champion diversity initiatives and achievements within their organization or the community, and now Greenleaf Trust is included in this distinguished recognition.
Greenleaf Trust is comprised of 58% women and 42% men; all with extremely diverse educational, family and work experiences. Their leadership team consists of 45% women and 55% men. Employees include 10.4% people of color and 4 generations consisting of 1% Silent Generation, 24% Baby Boomers, 35% GenX and 40% Millennials. All promotions are performance-based. In 2018, women represented 41% and men 59% of the promotions given. Year to date 2019, women represent 70% and men 30% of the promotions given.
Greenleaf Trust provides training in the areas of harassment, diversity, unconscious bias, micro-aggressions and interviewing equally. They created a diversity and inclusion team to explore and focus on ways they can continue to grow as a company and ensure they are thinking about all team members in their daily actions. Leaders participate monthly in a leadership book club discussion on ways to improve their leadership of a diverse team.
Social and environmental benefit
The Scholarship in Finance is a seed for change, it opens doors to create diversity among student populations in business schools seeking a career in the financial industry. Subsequent eligibility for internship at Greenleaf Trust opens the door to employment. However, the downstream benefit is a shift in how URM's understand money and their relationship with it. When scholarship intern recipients educate their communities about money, they support them in multiplying what they have achieved. They also serve as role models within their communities and act as connectors to resources and relationships they have built through the program.
The human resources team at Greenleaf Trust is always looking for ways to give back, be more inclusive in Greenleaf Trust's recruiting practices and provide opportunities for team members to do the same. Mentorship is only one example. Mentors gain intrinsic satisfaction from supporting individuals in the program in meaningful and fun ways. One team member, known as the "director of fun" created a back to school event where recipients were asked to text a picture of themselves on the first day of school with their welcome back backpacks and a smile on their face. Greenleaf Trust utilizes LinkedIn and other social media sites to grow its engagement with diverse audiences casting their recruiting net wide (K. Baldwin and K. Dudley, personal communication, August 30, 2019).
Interviews
Karen Baldwin, Vice President and Director of Human Resources
Kim Dudley, Senior Human Resources Specialist
Keep this story going! Share below!
Greenleaf Trust is a privately held and managed trust-only bank with specialized disciplines in asset management, trust administration, retirement plan administration, and family office advisory services. With approximately $14 billion in assets under advisement, they are among the largest independently owned wealth management firms. Their mission is to manage and sustain their clients' wealth from generation to generation. Their business model is based solely on their clients' financial success. They do not sell products, and their only income is from the service they provide. Clients come first, employees second and shareholders are last. Greenleaf Trust reports 99% retention of their clients.