Liberating Pedestrians
Solusi Bangun Indonesia
Overview
Jakarta, the capital city of Indonesia, offers a million dreams for those who are willing to work hard to achieve them. With the increasing population of the city of Jakarta, the government must immediately move to make Jakarta a healthy and inclusive city capable of supporting all the activities of its citizens.
Pedestrian facilities and sustainable green open space are an integral part of a city that is friendly and humane. Solusi Bangun Indonesia (SBI), a member of the Semen Indonesia Group (SIG) has a role to help the government in realizing this sustainable development.
This is in line with the sustainable construction towards sustainable city campaign that prioritizes SBI sustainable solutions such as ThruCrete and DekoCrete. This pervious concrete solution will minimize water runoff and increased recharge groundwater.
Author
Arief Kurniady
School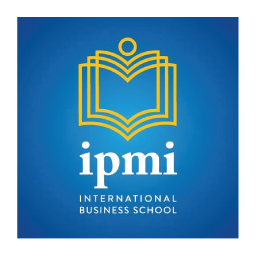 IPMI International Business School
Professor

Amelia Naim Indrajaya
Innovation
ThruCrete is a highly absorbent concrete solution that can quickly move rainwater from roads, parking lots, garages, or sidewalks into the ground or reservoir.
As a form of cutting-edge technology, ThruCrete can also support the Green Area Coefficient (Koefisien Daerah Hijau - KDH) program of 30% Zero Run off.
With performance that exceeds established standards for porous concrete surfaces, ThruCrete is a sustainable solution that combines the durability of concrete with the latest water absorption technology. ThruCrete refers to the ACI 522 and ACI 330R-01 standards.
DekoCrete is SBI's innovative decorative colored concrete collection. Suitable for internal and external flooring, DekoCrete comes in a wide selection of high-quality colors and patterns. The blends are designed to meet high aesthetic requirements standards that are entirely durable and reduce paint usage. DekoCrete can be used with ThruCrete to improve the water absorption function of concrete pavement. DekoCrete can also be formed to resemble the surface of granite, ceramic, and natural stone floors. Its natural texture makes it non-slip for pedestrians. With proper care, DekoCrete will look as beautiful as the day they are installed, year after year.
DekoCrete variations designed for different patterns:
• DekoCrete Pattern: Variant decorative concrete featuring patterns and color variations to resemble natural stone. Suitable for outdoor areas
• DekoCrete Exposed: A decorative concrete variant featuring non-slippery aggregate and color combinations. Suitable for outdoor areas
• DekoCrete Polish: A decorative concrete variant that has a smooth and shiny surface making it suitable for indoor applications
Inspiration
At the age of 493 in 2020, Jakarta is still a magnet for anyone to come and try their luck. The capital city of Indonesia is still a mainstay for those who want to realize their dreams to achieve a better life. Inevitably, Jakarta continues to experience an increase in population every year.
The splendor of Jakarta is supported by road infrastructure which is the lifeblood of economic mobility. Unfortunately, the condition of roads and their supporting facilities in Jakarta is still far from proportional, especially the pedestrian paths. Pedestrians are the most marginalized group. Not just have to fight over the space; walking seems to be a dangerous activity.
Jakarta needs to make changes to become a city that is friendly and humanist. About 5 billion people are projected will live in urban areas by 2030. For this reason, the government must immediately move to realize inclusive cities with careful planning. The DKI Jakarta Provincial Government, Bina Marga Office is engaged as a facilitator to pursue the target of sustainable development in 2022.
As mentioned by Widodo Ariawan, COP Business Manager of SBI: "Public space is an oasis in the middle of the hustle and bustle of urban life. We need more open spaces that are safe, comfortable, and easily accessible to anyone, especially vulnerable groups such as the elderly, children, and groups with disabilities. Since everyone is actually pedestrians, in order to achieve humanist city development, we must also assist with the area-based design and strengthen structures for pedestrians that are integrated with these intermodal modes and facilities. "
Overall impact
This big project is the beginning of the campaign for sustainable construction towards a sustainable city. One of the integral parts of a friendly and humane city is the construction of facilities for pedestrians and green open spaces for the public. This development aims to facilitate the mobility of the community safely and comfortably. In addition, the development of inclusive infrastructure will facilitate public access to public facilities to improve the quality of life of all elements of society without exception.
Business benefit
Jakarta has started its evolution. A number of areas such as Sudirman, Thamrin, Cikini, Tanah Abang, Bulungan, and Melawai have created safe and pedestrian-friendly areas. In addition, public green open spaces have been expanded and transportation facilities and access have also been improved. A large number of public green open spaces and inclusive pedestrian facilities are the catalysts driving Jakarta as a friendly and humane city.
As a provider of infrastructure construction solutions, such as ThruCrete and DekoCrete, Solusi Bangun Indonesia (SBI) has a role to help the government in realizing this sustainable development. Some of the initiatives undertaken include supporting the provision of environmentally friendly construction materials and planning safe and comfortable work methods for all stakeholders through integrated solutions. A number of areas such as Blok M-Kyai Maja, Sisingamangaraja-Fatmawati, Istiqlal Mosque-Pasar Baru, Palmerah-Senayan, and Kyai Tapa-Grogol have created safe and pedestrian-friendly areas.
Social and environmental benefit
Jakarta has also started to create a healthy and attractive city with sustainable green open space development. Several areas in Jakarta, such as in Tomang, Kebagusan, Senen, Rawa Badak, Cakung, and Lebak Bulus, are now even more beautiful with beautiful and citizen-friendly parks. These parks are also increasingly accessible with the existence of an integrated mode of transportation so that they can become free outdoor recreation options for residents.
As part of the Semen Indonesia Group, SBI certainly wants to actively contribute to building a more advanced society and have a better quality of life through the creation of environmentally friendly and sustainable building material solutions and waste treatment. SBI's infrastructure construction solutions have been applied in a number of areas in Jakarta such as the Gelora Bung Karno Stadium area and a number of roads and Trans Jakarta routes, which are of course an important part of the development of an inclusive and humanist capital city.
Interview
Widodo Ariawan, COP Business Unit Manager
Keep this story going! Share below!
Solusi Bangun Indonesia Tbk (formerly Holcim Indonesia Tbk and previously Semen Cibinong Tbk) is committed to being a leading company with the best performance in the building materials industry in Indonesia. SBI is stepping up to meet development needs in Indonesia with a production capacity of 14.5 million tons of cement per year.
The presence of SBI in Indonesia is marked by the operation of four factories in Lhoknga - Aceh, Narogong - West Java, Cilacap - Central Java, and Tuban - East Java. Its production activities are also supported by the existence of milling facilities & distribution terminals that spread to Kalimantan and Sumatra, as well as an excellent sales management system and product innovation.
At SBI, customers always come first. SBI hears every customer need and develops them into innovative solutions handled by a reliable team. As a building partner, SBI comes with a series of cement which can be found in building shops in the city; Semen Dynamix, Semen Andalas, as well as a range of Mortar products. SBI also provides innovative aggregate and concrete solutions such as; MiniMix, SpeedCrete, ThruCrete, and ApexCrete.