Leaving an urban footprint / Dejando una huella urbana
Huella Urbana
Overview
Huella Urbana seeks the preservation of the environment by reusing products with a long useful life, specializing in the production of rubber floors. The company always tries to ensure that its commercial activity leaves a green and social footprint for Colombia.
"We work with motivation to provide a better world, helping to solve pollution problems through our business activity", emphasizes the company's founder.
________________________________________________________________________________
Huella Urbana busca la preservación del medio ambiente mediante la reutilización de productos con larga vida útil especializándose en la producción de pisos de caucho. La empresa procura siempre que su actividad comercial deje una huella verde y social para Colombia.
"Trabajamos con la motivación de aportar un mejor mundo, ayudar con la problemática de contaminación, con nuestra actividad empresarial", resalta el fundador de la empresa.
Authors
Maria Fernanda Vera
Juana Manuela Cruz Cardozo
Yair Corredor Piraban
School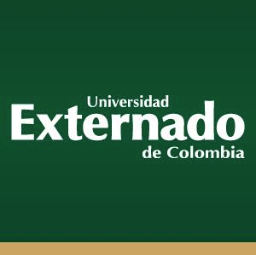 Universidad Externado de Colombia
Professor
Gustavo A Yepes López
Innovation
Huella Urbana, from a strong and serious research process lasting 10 years, has managed to design a varied portfolio with an 11 base color palette for floors and tiles for specific applications. Although they have this portfolio, the company is able to adapt its production process to the needs of customers when the demand volume exceeds 200 meters.
Today, floors continue to be its strongest and most in-demand line, however, it has begun to explore other products such as billboards and tiles with the aim of making the most of this difficult biodegradation material. Likewise, considering the current circumstances, the company has reinvented itself and adjusted to the current needs of its customers, exploring new types of uses such as disinfection mats, which has allowed it to remain current in the market.
According to Don German: "changing the color of rubber is a difficult task; research has led us to explore, test, analyze materials, its behavior, volatility and esthetics with the firm purpose of helping the environment and converting this idea, into a profitable business and that is what we will continue to do."
_______________________________________________________________________________
Huella Urbana, a partir de un proceso fuerte y serio de investigación durante 10 años, ha logrado diseñar un portafolio variado con una paleta de 11 colores base para pisos y baldosas para aplicaciones específicas. Aunque cuentan con este portafolio, la empresa está en la capacidad de adaptar su proceso de producción a las necesidades de los clientes cuando el volumen demando supere los 200 metros.
Hoy los pisos siguen siendo su línea más fuerte y de mayor demanda, sin embargo, ha empezado a explorar otros productos como carteleras y tejas con el objetivo de aprovechar al máximo este material difícil de biodegradación. De igual manera, considerando las circunstancias actuales, la empresa se ha reinventado y ajustado a las necesidades actuales de sus clientes explorando nuevos tipos de usos como tapetes de desinfección, lo que ha permitido mantenerse vigentes en el mercado.
De acuerdo con Don Germán "cambiar el color al caucho es una tarea difícil, la investigación nos ha llevado a explorar, ensayar, analizar los materiales, su comportamiento, volatilidad y estética con el firme propósito de ayudar al medio ambiente y de convertir esta idea, en un negocio rentable y es lo que seguiremos haciendo" .
Inspiration
The story of Huella Urbana began 10 years ago in response to the concern about visual and environmental contamination created by tires in Bogotá.
According to Germán, "It was normal and common to see motorized tires throughout the city without any final disposal control, where its main use was the sales of steel embedded in the tire or lighting campfires. So the question arose: What can be done with the tires? After this basic question, more questions arose: How can we help the environment and make appropriate use of tires? How can we turn this vision into a business idea?" .
It was there that the creator of the company and his eldest son began to investigate the use and reuse of automobile tires, and they found that rubber tires can be transformed into products such as floors and tiles which are very resistant, useful, and durable.
"At first we imported tiles brought from China, but we failed… then the necessity of meeting the demands of our clients arose, which gave rise to the idea of creating emptied floors on site. And with this idea a new one was born: to provide color to the floors, which today makes us differentiators, in addition to our quality, support, and experience of 10 years in the market", said Don Germán.
___________________________________________________________________________
La historia de Huella Urbana comienza hace 10 años y surge en respuesta a la preocupación por la contaminación visual y ambiental que crearon estas llantas en la ciudad de Bogotá para este tiempo.
De acuerdo con Don Germán, "Era normal y común ver llantas automovilistas regadas por toda la ciudad sin ningún control de disposición final, donde su uso se resumía en la venta del acero que estas tienen o para realizar fogatas. Entonces surge la pregunta: ¿qué hacer con estas llantas? Luego de esta pregunta básica, surgieron más preguntas: ¿Cómo ayudar al medio ambiente y darle uso a estas llantas?, ¿Cómo volver esta idea, en una idea de negocio".
Fue allí donde el creador de la empresa y su hijo mayor, empezaron a investigar sobre el uso y reúso de las llantas de automóviles, y encontraron que el caucho de la llanta, puede transformarse en productos tan resistentes, útiles y duraderos como pisos y baldosas.
Según Don German "Al principio importamos baldosas traídas de China, pero fracasamos… entonces surgió la necesidad de suplir las necesidades particulares de nuestros clientes, es allí donde nace la idea de realizar pisos vaciados in situ. Y con esta idea nace una nueva necesidad, darle color a los pisos, lo que hoy nos hace diferenciadores, además de nuestra calidad, respaldo y experiencia de 10 años en el mercado", comenta Don Germán.
Overall impact
According to Mr. Germán Giraldo, around 100,000 tons of tires are annually discarded in Colombia, which is equivalent to the straight line distance from Bogotá to Sydney or from Bogotá to Los Angeles, California, round trip (approximately 14,000 Kms); however, it is estimated that only a small part of these are reused in the country.
On the other hand, Huella Urbana usually buys around 25 tons of crushed tires per month, which represents the volume of 1,080 tires a year, that is, the production of 1,306 m2 of tiles. In this way, the impact of the company can be dimensioned by creating products that provide a service to a society based on a raw material classified as unusable.
All this is supported by its 10 years of experience in the market, and the reliability and guarantee of excellent long-lasting products that require little maintenance, which reduces costs for customers. Thus, the guaranteed service through a 2-year policy for its products (although the company provides lifetime support) has become one of the differentiating and most attractive factors for its customers.

_______________________________________________________________________________
De acuerdo con Don Germán Giraldo, alrededor de 100.00 toneladas de llantas son desechadas en Colombia anualmente, lo que equivale a la distancia en línea recta desde Bogotá hasta Sídney o desde Bogotá hasta Los Ángeles en Estados Unidos, ida y vuelta (aproximadamente 14.000 Klms); sin embargo, se estima que sólo una pequeña parte de estas son reutilizadas en el país.
Por su parte, Huella Urbana compra alrededor de 25 toneladas de llantas trituradas mensualmente, lo que representa el volumen de 1.080 llantas en el año y con lo que se elaboran 1.306 mts2 de baldosas. De esta manera, se puede dimensionar el impacto de la empresa por crear productos que presten un servicio a la sociedad partiendo de una materia prima calificada como inservible.
Lo anterior, se respalda en su experiencia de 10 años en el mercado, y en la confiabilidad y garantía de excelentes productos perdurables que demandan poco mantenimiento, lo que reduce los costos para los clientes por este concepto. Es así entonces, como el servicio de garantía por póliza de estabilidad es de 2 años para sus productos (aunque la empresa brinda soporte de por vida) se convierte en uno de los factores diferenciadores y más atractivos para sus clientes.
Business benefit
Huella Urbana is a family business that has been consolidating itself in the market as a respectable supplier, reaching more than 400 customers throughout these 10 years. Innovation, research, and service guarantee have contributed to the percentage repurchased by the most important customer to be maintained over time and the company has had an average growth of 30% in recent years.
Despite the fact that there are no government tax incentives for companies that recycle and reuse polluting materials such as rubber (which becomes a barrier for the industry), Huella Urbana has the firm conviction to continue its work projecting itself as a company that is part of the group of leading construction companies in Colombia, working in synergy, contributing to sustainable development.
_______________________________________________________________________________
Huella Urbana es una empresa familiar que se ha venido consolidando en el mercado como un proveedor respetable llegando a más de 400 clientes a lo largo de estos 10 años. La innovación, investigación y el servicio de garantía ha permitido que el porcentaje de recompra por parte de los clientes más importantes se mantenga en el tiempo y que la empresa haya tenido un crecimiento promedio del 30% en los últimos años.
Pese a que no existen incentivos tributarios gubernamentales para empresas que reciclan y reutilicen materiales contaminantes como el caucho (lo que se convierte en una barrera para la industria), Huella Urbana tiene la firme convicción de continuar con su labor proyectándose como una empresa que forma parte del grupo de empresas líderes de la construcción en Colombia, que trabajan en sinergia, por contribuir con el desarrollo sostenible.
Social and environmental benefit
As indicated by Germán Giraldo, the company has a sense of mission and purpose contained within circular economies; that is, to make the most of the rubber from unusable tires for floors and tiles useful for human use, generating business (main mission) direct and indirect jobs. Currently, the company generates 14 direct jobs and supports small, medium, and large rubber recycling and shredding companies; however, it prioritizes the purchases in cash from small family businesses or recyclers because it recognizes that the cash flow in this segment is day by day.
"I try to help by buying a ton or 3 tons from a few waste pickers because I know that their livelihood comes from this exercise", explains Don Germán .
Additionally, Huella Urbana contributes enormously to the reduction in the emission of toxic gases into the atmosphere resulting from the combustion of rubber from disused tires that are burned in the open-air in an uncontrolled way to extract the steel within, causing irreversible consequences in the ecosystem. And reducing the number of tires that are deposited in sources of drinking water or public spaces, thus avoiding the proliferation of vectors due to the stagnation of water in the tires and reducing visual pollution that deteriorates the environment and landscapes of the city of Bogota .
_____________________________________________________________________________
De acuerdo a lo indicado por Germán Giraldo, la empresa cuenta con un sentido de misión y propósito contenida dentro de las economías circulares; esto es, que aprovechan al máximo el caucho de las llantas inservibles en pisos y baldosas útiles para el uso humano, generando empresa (misión principal) y empleos directos e indirectos. En la actualidad la empresa genera 14 empleos directos y apoya a pequeñas, medianas y grandes empresas recicladoras y trituradoras de caucho; sin embargo, prioriza la compra de contado a empresas familiares pequeñas o recicladores porque reconoce que el flujo de efectivo se vuelve el día a día este segmento.
"Yo trato de ayudar comprándole a unos cuantos recicladores juiciosos una toneladita o 3 toneladas porque sé que su sustento proviene de este ejercicio", explica Don Germán.
Adicionalmente, Huella Urbana aporta enormemente a la disminución en emisión de gases tóxicos a la atmósfera producto de la combustión del caucho de llantas en desuso que son quemadas a cielo abierto de manera no controlada para extraer el acero que contienen causando consecuencias irreversibles en el ecosistema. Y reduciendo el número de llantas que son depositadas en fuentes de agua potable o en espacios públicos, evitando así, la proliferación de vectores por cuenta del estancamiento de agua en las llantas y disminuyendo la contaminación visual que deteriora el entorno y paisajes de la ciudad de Bogotá.
Interviews
Germán Giraldo Mejía, General Manager
Federico Giraldo, Gerente Comercial
Keep this story going! Share below!
Huella Urbana designs, produces, and markets sustainable and long-lasting products, based on recycling used materials such as car tires. Thus, through a strong process of research and use of technology, the rubber of 100% recycled tires is transformed into innovative, functional, safe, and esthetic alternatives that can be appreciated in gyms, playgrounds, schools, universities, etc. Its main objective is to continue developing, through research, new product alternatives based on recycled materials, which offer added value and contribute to environmental sustainability
________________________________________________________________________________
Huella Urbana diseña, produce y comercializa productos sostenibles y de larga vida útil, a partir del reciclaje de materiales en desuso como las llantas de automóviles. Es así como a partir de un fuerte proceso de investigación y uso de tecnología, el caucho de llantas 100% recicladas se transforman alternativas innovadoras, funcionales, seguras y estéticas que se aprecian en gimnasios, parques infantiles, colegios, universidades, etc. Su principal objetivo es continuar desarrollando, a través de la investigación, nuevas alternativas de productos a base de materiales reciclados, que ofrezcan valor agregado y contribuyan con la sostenibilidad del medio ambiente.