Leading a Sustainable Lifestyle
Desplastificate
Overview
In addition to having an eco-conscious supply chain (biodegradable and organic production), Desplastificate believes in the concept of a circular economy. Their business model is a subscription-based web service through which consumers order their necessary housekeeping/cleaning products which come in reusable glass containers delivered directly to their homes, moreover those products are biodegradable within 14 days and don't contain chemicals or toxics that would harm consumers' health. In addition to their subscription-based web service, their main innovation is centered in the concept of circular economy, by delivering and retrieving the glass containers used for their products, the company is creating a win-win situation for the consumer, environment and themselves.
Authors
Richard Colter
Moira Cruz
Francisco Armenta Llanes
Yolanda Rosario Ibarra Lozano
School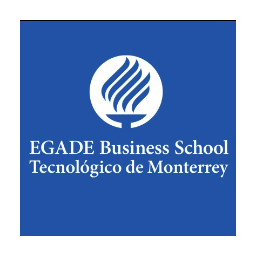 EGADE Business School Tecnologico de Monterrey
Professor
Christiane Molina
Innovation
Jose Carlos Ferrer was worried about his health because there were some family cases with cancer. So he mentioned that he literally googled "how not to get cancer" and he found out that a lot of products that we use on daily basis have toxic agents that harm our bodies and health. Then, in 2018, Jose Carlos Ferrer realized the damage of the cleaning products as they contain harmful toxics for people, therefore he decided to start a company which sells biodegradable cleaning products produced by an eco-friendly supplier.
The innovation of Desplastificate is the combination of delivery of biodegradable cleaning products home by home and the use of reusable containers, all sold through a convenient membership. In order to be coherent with the business model, approximately 80% of the deliveries are made on bicycles as a way to decrease CO2 emissions. The client via the website requests a refill of the product (circular economy), then the company in 2 days collects the empty bottles and delivers the product.
The specific innovation solution created by Desplastificate consists in a business model that offers consumers the possibility of purchasing eco-conscious housekeeping/cleaning products. Some of the SDGs from the UN that are being covered by Desplastificate's business model are the following:
• Health and Wellness: Offering products that don't contain any toxic or harmful components for the consumers,
• Clean Water and Sanitation: Offering products that won't cause any harm to the water or environment, the product doesn't have foam that pollutes.
• Responsible Production and Consumption: Creating consciousness of their consumers regarding the consumption and use of housekeeping/cleaning products. Having an eco-conscious responsible supply chain.
• Decent Work and Economic Growth: Offering appropriate working conditions for their collaborators, as flexible time and better salaries.
• Weather Action: Reducing the carbon footprint of the consumers and their production processes.
• Submarine Life: Reducing the waste and harm on the submarine life by substituting one time use plastic containers (that ends in the ocean) for reusable glass containers.
Inspiration
During the interview with José Carlos Ferrer, founder of Desplastificate, he explained how he transmitted his passion and desire to make a difference in the world. José Carlos described his inspiration as a "balloon that was filled up by a number of significant life changing "experiences" which culminated in the inspiration for the concept behind the creation of Desplastificate. One of the most life changing experiences José Carlos described is linked with cancer.
As many others, he has suffered the devastating effects of cancer in his family. During this time, José Carlos, started investigating the substances that cause or aggravate this terrible disease. During his research, he found out that many housekeeping/cleaning products from several of the most important companies in the world actually contain carcinogenic agents linked with cancer diagnoses. José Carlos decided to start questioning and fighting these practices through his own actions leading up to the foundation of Desplastificate.
As José Carlos said, we should continue to "challenge and question the "normal" things, that in fact are not ok" in order to encourage these types of innovations in our society.
One of the main reasons and source of inspiration for why Desplastificate arises, is due to the idea of stopping the pollution by replacing plastic bottles with glass bottles. The world cannot continue producing plastic bottles that take 600 years to degrade and that later on become micro particles that pollute the sea.
Overall impact
The overall impact of the innovation is divided into the ones generated by the circular economy model and the direct benefits for the consumer. A circular economy enables a win-win situation throughout the Desplastificate supply chain. In this circular economy, producers are part of a fair trade system from which Desplastificate can profit off because consumers are interested in supporting those activities while they are obtaining value added products with no harmful chemicals in reusable containers that won't harm the environment.
The short term impact of this innovation is directly linked to the reduced number of plastic bottles in circulation. José Carlos mentioned that per week they are directly reducing plastic consumption by around 2,500 bottles and all of the chemical residues being leaked into the drainage system of Mexico City. The long term impact might not be as tangible due to the early stages of the company, but is linked with a greater reduction on plastic consumption and on the general health of the consumers.
What we can say with certainty is that the company is growing month after month and reaching more Mexican families. The more customers they have the more they will positively impact our planet.
Business benefit
Desplastificate is applying a circular economy model on which consumers return the reusable glass bottles on which the products are distributed. This innovation enables Desplastificate to lower its production costs, offer an alternative for eco-conscious consumers and overall reduce their company's carbon footprint by refilling the housekeeping/cleaning products directly to the end user home.
The company is also focusing their efforts on providing employees with a healthy life work balance through a flexible work scheme on which they are the center of the company. Their main concern is to retain their valuable employees in order to maintain a steady growth that will allow them to explore new ventures and expand their business model.
Because of the company's value proposition offering a sustainable, human centric, expandable eco-conscious model they have been able to participate in crowdfunding programs that have helped them reach new consumers and have a greater environmental impact.
Another fact that we would like to mention is that most of the products that they transport home by home is carried on bicycles, this means that the whole manufacturing process is friendly to the environment, from the time they gather their inputs from plants until they are delivered as a finished product to their customers' homes. We believe that if the biggest companies choose to follow the way Desplastificate carries out its logistics, the results would have an extraordinary impact on our world.
Social and environmental benefit
This innovation has an environmental impact as it promotes the circular economy by reusing glass containers, it is also not toxic since they use natural ingredients of plant origin, do not use chlorophyll or glycerin and are completely free of parabens. Having as a result a product without carcinogenic ingredients and biodegradable in 14 days, as part of a responsible supply chain factory and offices on which the products are manufactured use the least amount of energy and water possible and recycle 100% of what they use, which can later on be used to irrigate plants. It also has a social impact since the 14 employees working on the manufacturing have a schedule from 7am to 4pm in order to leave early and spend the rest of the day with their families or in their hobbies.
Furthermore, the many benefits of this innovation are traced back to the concept of circular economy. The main benefits that will directly be perceived by the society and the environment are related to the number of plastic bottles being produced and later on dropped in the landfills as waste. Intangible benefits for society include the creation of a mindset and environmental education for consumers as well as a reduced exposure to carcinogenic agents.
José Carlos, the founder of Desplastificate, also believes that this kind of innovation helps with the creation of consciousness and the creation of new eco-friendly market players with the same targets of sustainability.
Interview
José Carlos Ferrer, Founder
Keep this story going! Share below!
Desplastificate is a Mexican company looking to question the status quo, practices that are "normal" but in fact are harming our environment. The company offers a variety of biodegradable housekeeping/cleaning products. Their main target is people living in Mexico City who are environmentally concerned and looking into ways to diminish their carbon footprint in the world.