Black Rocket Productions Launching Creative Minds Through STEAM Courses
Authors
School
Professor
Global Goals
Keep this story going! Share below!
Summary
Black Rocket Productions is an EdTech company that uses its innovative STEAM-based courses to spark creativity and teach students new skills. From the time they were founded in 2002 till now, Black Rocket Production has worked to reduce learning inequalities and provide quality education to students K-12.

Innovation
Black Rocket's innovation lies in its STEAM learning courses and their unique curriculum. Their innovation allows them to work towards UN SDG goal 4 (quality education) and goal 10 (reducing inequalities). Founded by Bill Zengel in 2002, Black Rocket started as a way for Bill to help his daughter Sarah learn about film. This slowly turned into large camps for her and her friends and soon, Black Rocket was headed to the moon. Rich Ginn designed their unique curriculum, which focuses on projects which allow students to fail and learn from their mistakes. Michael Jubina designed the online games and it is these games that allow students to expand their knowledge and creativity.
Black Rocket improves students' quality of education by giving access to their game-based courses that allow students to learn while escaping the outdated teaching methods of today's education system. These students also get access early to courses that teach skills they will need in the future. Their Python and Unity courses provide advanced knowledge to these students and help them cultivate an interest in STEM. In terms of reducing inequalities, their course fees are half of what their competitors charge. As a result, they ensure that their courses are not restricted to people from affluent families. Moreover, Black Rocket also provides pro bono services to kids from many backgrounds, including Native American Inuits in Alaska.

Inspiration
Black Rocket was founded by Bill Zengel and his daughter (current lead instructor at Black Rocket) Sarah in 2002. After receiving a video camera for her birthday, Nine-year-old Sarah was looking for a film camp to attend during the summer but she could not find any. This is when Bill decided to start his camp and invited Sarah's friends to attend. After seeing the joy his camp brought to the children, he decided to continue the camps. Soon he brought on former high school teacher Rich Ginn to design the curriculum and Michael Jubina to design the online games. According to Mark Grundel, "Today's education system does not allow students to fail without consequence. Our learning courses and projects allow students to fail and learn from their mistakes without being penalized."
Black Rocket started hosting learning camps at various community colleges, high schools, parks, recreation centers, etc. Before the Covid-19 pandemic, their partners consisted of 80% community colleges, 10% parks, and rec, and 10% public schools. After the pandemic, they had to shift to a fully virtual learning experience. Luckily as Mark Grundel, director of operations, stated, "Rich and I were already working on a plan to shift to virtual learning when we began to hear rumors about the pandemic and a potential lockdown." Black Rocket shifting to a fully virtual learning experience made their innovative courses accessible from anywhere at any time. Students could continue receiving quality instruction via Zoom as well as access to Black Rockets courses all from the comfort of their homes.

Overall impact
Black Rockets innovating STEAM-based youth enrichment learning programs have had a positive impact on thousands and thousands of students all over the world. Before covid, Black Rocket was hosting learning camps all over the United States, South America, and Europe. In 2021 their Zoom dashboard reported children attending online classes from a variety of countries, including Mexico, Peru, Brazil, Columbia, Ecuador, Chile, England, Germany, Saudi Arabi, India, Shri Lanka, and South Africa. Black Rocket has managed to navigate the pandemic admirably and they continue to provide work opportunities to teachers and part-time workers throughout the year. In 2021 they hired 165 instructors, 51 of which were returning staff and 3 were former Black Rocket students.
Black Rocket taught roughly 12,500 students through the summer including both in-room and online programs in 2021. Black Rocket has also worked with Carroll Community College in Westminster, Maryland for around 10 years. Over those 10 years, Carroll College reported that 30% of students that attended Black Rocket camps matriculated. Since Carroll averages about 350 students per year that would be about 1000 students that matriculated into college courses as a result of Black Rocket's camps.

Business benefit
Black Rocket's online courses that teach students about STEM topics are what drive all revenue and partnership that they have. Despite the challenges of the pandemic, from 2020 to 2021 Black Rocket grew from having 200 partners to 250 partners. This can be credited to their online courses being accessible in a virtual environment and the experience being just as enriching for students. Black Rocket was also able to increase the number of students enrolled from 11,000 students in 2020 to 12,500 students in 2021. This again is because of their online courses.
Black Rocket's online courses have also opened up new opportunities for growth and expansion moving forward. One area they want to focus on expanding is esports. A large part of their success in this expansion will be tied to how accessible their esports programs are to younger children. As Mark stated, "AAA games require expensive CPUs and Black Rocket is working on ways to create an affordable and easy to access sports program that we believe would help bring in more revenue." Their Battle Royale game has been slowly picking up traction and as Mark says," We know we are nowhere near as big as Minecraft or Fortnite but we are slowly growing our user base."

Social and environmental benefit
The impact on society that Black Rocket has is quite large because they are changing the way the educational curriculum is taught. Black Rocket makes it their mission to give students the benefit of a flexible curriculum that promotes a fun way of learning skills that are not taught in our society today, such as game design, coding, robotic development, and esports. All of their programs provide students with quality education and skills that students are not learning in school. Mark shared that, "Many parents reached out to us and shared that our online courses were much better to run in comparison to the elementary and middle school classes their children were attending during the pandemic."
Black Rocket's courses have been used by Drew University computer science student Bahara Mohammadi who created a program to help women in Afghanistan learn how to code. Black Rocket's programs have also been used to teach coding to Native American Inuit tribes in Alaska. Black Rocket is not only helping students matriculate into college but is also helping those out of public view, gain valuable life skills. Black Rocket also does pro bono work and gives out scholarships to students to students from impoverished backgrounds. All of this would not be possible without their innovative games and learning programs. In this way, Black Rocket will continue to reduce inequalities among students all over the world and provide quality education to all.

Newsletter
Get stories of positive business innovations from around the world delivered right to your inbox.
Interview
Mark Grundel, Director of Operations
Business information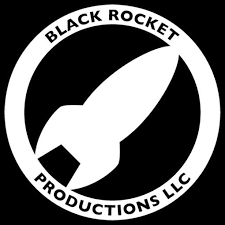 Black Rocket Productions
Freehold, US
Year Founded: 2001
Number of Employees: 51 to 200
Black Rocket Productions is an EdTech company that specializes in online game-based student enrichment learning programs. These are located in Freehold, NJ, and were founded by Bill Zengel and his daughter Sarah in 2002.