Las pequeñas grandes ideas / Little Big Ideas
SAJÚ
Overview
El planeta se ha visto afectado por la desmedida fabricación de plásticos para un consumo que parece no acabar nunca. Al día de hoy, el planeta alberga más de 8.300 millones de toneladas de plástico, de las cuales el 97% acaban en ríos y vertederos contaminando al medio ambiente.
Problemas de desigualdad a nivel local en Colombia, han ido aumentado también de forma acelerada, acrecentando el desempleo y aumentado la pobreza. Ciertas poblaciones, entre ellas las numerosas comunidades indígenas de la nación, no tienen el debido acceso a empleos y recursos para subsistir. Estas comunidades se caracterizan por tener madres cabezas de hogar encargadas de ver por cada una de sus familias.
Es un reto para emprendimientos como sajú, hacerles frente a aquellos problemas para generar un impacto positivo en la sociedad y el medio ambiente. Es de esta manera que sajú decide crear alianzas junto a las comunidades indígenas y a sus madres cabeza de familia para emplearlas en el área de producción de sus accesorios. Además, estas alianzas para la creación de cada colección, aportan el reconocimiento a cada una de las poblaciones involucradas; reconocimiento que se traza mediante los diseños de cada una de sus colecciones de monturas y accesorios.
"Nos gusta apoyar comunidades y en cada colección tratamos de ponerle un componente, un valor agregado que nos haga sentir orgullosos".
Por otra parte, para enfrentar y disminuir la contaminación por plásticos en el medio ambiente, sajú decide fabricar sus productos a partir de plásticos reciclados.
.....
The planet has been affected by the excessive manufacture of plastics for consumption that seems to never end. As of today, the planet is home to more than 8,300 million tons of plastic, of which 97% end up in rivers and landfills, polluting the environment.
Local inequality problems in Colombia have also increased rapidly, increasing unemployment and increasing poverty. Certain populations, including the nation's many indigenous communities, do not have adequate access to jobs and resources to survive. These communities are characterized by having mothers heads of households in charge of watching over each of their families.
It is a challenge for enterprises like sajú, to face these problems and generate a positive impact on society and the environment. It is in this way that Sajú decided to create alliances with indigenous communities and their mothers heads of families to employ them in the area of production of their accessories. In addition, these alliances for the creation of each collection, provide recognition to each of the populations involved - recognition that is traced through the designs of each of its collections of frames and accessories.
"We like to support communities and in each collection we try to put a component, an added value that makes us feel proud."
On the other hand, to face and reduce plastic pollution in the environment, sajú decided to manufacture its products from recycled plastics.
Authors
Nicole Beltran Vargas
GLORIA ESPERANZA CAICEDO HERRERA
MARIANA ORTIZ
School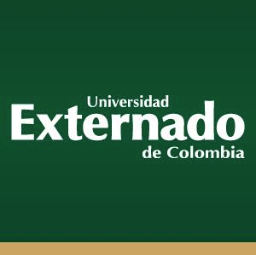 Universidad Externado de Colombia
Professor
Gustavo A Yepes López
Innovation
La innovación de Sajú ha sido diseñar monturas de gafas hechas a partir de plástico reciclado. Estas monturas se caracterizan por ser manufacturadas a partir de residuos plásticos que ya fueron utilizados y desechos, trayéndolos de nuevo a la vida en una nueva forma, para así darles un nuevo uso. Este es su valor agregado. Sajú es hasta el día de hoy la única marca en este campo en el país que se ha comprometido a realizar productos y accesorios con este tipo de materias primas.
Para lograr producir estos productos se requiere de la recolección de residuos platicos y la creación de alianzas entre el emprendimiento y diversas comunidades locales para lograr la manufacturación de los productos.
Sajú es reconocido en la actualidad por las campañas que han realizado para el uso de materiales reciclados, entre ellos la versión limitada de gafas hechas de plástico encontrado en los océanos, y los estuches para gafas o "guarda gafas", hechos de bolsas de maíz.
"A veces seleccionamos telas que nos gusten y con nuestra máquina las volvemos un cordón. También hemos hecho dos alianzas para diseños, tenemos una colección en corcho portugués (parecido al cuero), otra es tejida a mano por artesanos del pueblo wayú y una más es trabajada por reinsertados".
.....
Sajú's innovation has been to design eyeglass frames made from recycled plastic. These frames are characterized by being manufactured from plastic waste that was already used and discarded, bringing them back to life in a new way in order to give them a new use. This is their added value. Sajú is to this day the only brand in this field in the country that has committed itself to making products and accessories with this type of raw material.
To produce these products requires the collection of plastic waste and the creation of alliances between the enterprise and various local communities to achieve the manufacture of the products.
Sajú is currently recognized for the campaigns they have carried out for the use of recycled materials, among them the limited version of glasses made of plastic found in the oceans and the cases for glasses or "glasses keepers", made from corn bags.
"Sometimes we select fabrics that we like and with our machine, we turn them into a cord. We have also made two alliances for designs, we have a collection in Portuguese cork (similar to leather), another is hand-woven by artisans from the Wayú community and one more is worked by reinserted persons ".
Inspiration
Sajú nace en el 2016 como una alternativa a los cuelga-gafas genéricos que se comercializaban en el país. Hoy en día cuenta con más de 100 referencias, 2 puntos de venta propios, más de 70 tiendas en Colombia y 30 internacionales que distribuyen la marca.
Parte de la magia de la marca fue construir una historia con todo. Al pensar el nombre encontraron que Sajú es la forma como se le dice al mono capuchino en la región pacífica del país, y por eso el logo está basado en esa representación. Como el mono se cuelga de su cola y está tranquilo, esa es la idea que querían transmitir con el producto.
Es por esto que a su producto insignia le llaman "las colas de mono". (los cuelga gafas) para ofrecer la misma experiencia. Poder colgarse las gafas y al igual que el mono capuchino, y tener libertad en sus manos.
Fue así como la idea de su primer producto, los cuelga gafas o "colas de mono", empezó a llamar la atención entre los compañeros de estudio, por lo que decidieron darle un intento a la creación y promoción de su emprendimiento.
El emprendimiento tuvo éxito con un nuevo producto que fue aceptado rápidamente por el mercado de accesorios para gafas en el país. "hay que confiar en lo que hacemos y pensar en grande".
Sus productos empezaron a ganar popularidad y reconocimiento, permitiéndoles a sus creadores, ir más allá de la creación y la manufacturación de productos. Fue así como sajú incluyó en su lista de metas para el año 2021, ser una compañía zero waste, implementando el uso de plásticos reciclados para sus monturas.
.....
Sajú was born in 2016 as an alternative to the generic hang-up glasses that were marketed in the country. Today it has more than 100 references, 2 of its own points of sale, more than 70 stores in Colombia, and 30 international stores that distribute the brand.
Part of the magic of the brand was to build a story around it. When thinking about the name, they found that Sajú is the way the capuchin monkey is called in the Pacific region of the country, and that is why the logo is based on that representation. As the monkey hangs on its tail and is calm, that is the idea they wanted to convey with the product.
This is why their flagship product is called "monkey tails." (the glass hangers) to offer the same experience. Being able to hang your glasses and like the capuchin monkey, have freedom in your hands.
This is how the first product's idea, hang-on glasses or "monkey tails", began to attract attention among fellow students, so they decided to give a try to the creation and promotion of their enterprise.
The venture was successful with a new product that was quickly accepted by the eyewear accessories market in the country. "We have to trust in what we do and think big".
Their products began to gain popularity and recognition, allowing their creators to go beyond the creation and manufacture of products. This is how Sajú included in its list of goals for the year 2021, to be a zero-waste company, implementing the use of recycled plastics for its frames.
Overall impact
Sajú ha sido pionero en la creación de estos productos a nivel nacional, Garantizando modalidades de consumo y producción sostenibles. El ODS No 12 indica que el consumo y la producción sostenibles consisten en hacer más y mejor con menos. También se trata de desvincular el crecimiento económico de la degradación medioambiental, aumentar la eficiencia de recursos y promover estilos de vida sostenibles. Es de esta manera que Sajú implementa el uso de materiales 100% reciclados en todos sus modelos de gafas y garantiza que la empresa será un emprendimiento zero waste para finales del presente año.
El ODS No 8 promueve el crecimiento económico inclusivo y sostenible, el empleo y el trabajo decente para todos, foco que también es tomado en cuenta por este emprendimiento. Es asi como el emprendimiento Sajú también se ha comprometido a aportar al crecimiento económico inclusivo y sostenible, impulsando el progreso, creando empleos decentes para todos y mejorando los estándares de vida como lo estable el marco de este objetivo. Sajú ha sido una compañía enfocada en el buen trato de sus trabajadores, siendo inclusivo en su organización. También se ha destacado por su compromiso al generar mano de obra 100% colombiana
Otro ODS al que Sajú apunta, es el No 5, que promueve la igualdad entre los géneros y empoderar a todas las mujeres y las niñas, lo que también ha sido clave para este emprendimiento y sus creadores. En Colombia la tasa de desempleo de las mujeres ha llegado a casi el 62% y sigue en aumento a causa de la crisis que ha generado la pandemia del COVID-19. La igualdad de género no solo es un derecho humano fundamental, sino que es uno de los fundamentos esenciales para construir un mundo pacífico, próspero y sostenible. Es así como la manufacturación de los productos de esta compañía está realizada por madres colombianas cabezas de hogar.
Finalmente, el ODS 17 promueve la unión y los esfuerzos de diferentes socios para el desarrollo, tales como agencias de la ONU, gobiernos nacionales y locales, empresas, sociedad civil y academia. Para Sajú las alianzas hacen una parte fundamental de su negocio. Es a través de alianzas con las comunidades que genera acuerdos de empleo para personas vulnerables.
.....
Saju has pioneered the creation of these products nationwide, ensuring sustainable consumption and production. SDG 12 indicates that sustainable consumption and production is about doing more and better with less. It is also about decoupling economic growth from environmental degradation, increasing resource efficiency and promoting sustainable lifestyles. It is in this way that Saju implements the use of 100% recycled materials in all eyewear models and ensures that the company will be a zero waste venture by the end of this year.
SDG No. 8 promotes inclusive and sustainable economic growth, employment and decent work for all, a focus that is also taken into account by this undertaking. Thus, the venture Saju has also pledged to contribute to inclusive and sustainable economic growth, promoting progress, creating decent jobs for all and improving living standards as stable under this objective. Sajú has been a company focused on the good treatment of its workers, being inclusive in its organization. It has also stood out for its commitment to generating 100% Colombian labor.
Another SDG that Sajú points to is No. 5, which promotes gender equality and empowers all women and girls, which has also been key for this venture and its creators. In Colombia the unemployment rate for women has reached almost 62% and continues to rise due to the crisis generated by the COVID-19 pandemic. Gender equality is not only a fundamental human right, it is one of the essential foundations for building a peaceful, prosperous and sustainable world. This is how the manufacture of the products of this company is carried out by Colombian mothers who are heads of household.
Finally, SDG 17 promotes the union and efforts of different development partners, such as UN agencies, national and local governments, companies, civil society and academia. For Sajú, alliances are a fundamental part of its business. It is through alliances with communities that they generate employment agreements for vulnerable people.
Business benefit
Sajú, es una marca con gran fuerza en Colombia pasando a finales del año 2016, de ser un chiste universitario a convertirse en una empresa líder a nivel nacional. Iniciaron su empresa con $200.000, hoy facturan más de $1.000 millones. Hoy en día cuenta con sus propias tiendas en Parque La Colina y Viva Barranquilla. Igualmente, más de 100 tiendas multimarca y ópticas ofrecen sus productos.
Es uno de los emprendimientos colombianos más innovadores pues revolucionaron la industria de los accesorios para gafas y se abrieron campo en un sector poco explorado en el país. En el año 2019 vendió unos 700 millones, han crecido en su portafolio a tal punto que hoy cuentan con más de 200 productos entre los que destacan los cuelga gafas y diversos accesorios. A pesar de las crisis en el 2020 lograron cerrar el año con ventas aproximadas en $ 1.500 millones. Además, lograron importantes hitos. Dieron los primeros pasos para iniciar su expansión en Estados Unidos la cual espera que se consolide en este 2021. También se convirtieron en los primeros emprendedores en romper un récord en A2censo, la plataforma de crowdfunding de la Bolsa de Valores de Colombia, al recaudar $ 100 millones en siete horas.
Con la expansión a Estados Unidos que comenzará en La Florida y California, en 2021 Sajú espera vender más de un millón de dólares y seguir demostrando que cuando se confía y se cree en una idea de negocio, por muy pequeña que parezca, el éxito está al alcance de las manos.
"La suerte no lo es todo, no todo el mundo es un emprendedor y hay que trabajar duro para lograrlo."
Sajú, is a brand with great strength in Colombia, going from being a university joke to becoming a leading company at the national level. They started their company with $ 200,000 COP, today they have a turnover of more than $ 1,000 million COP. Today it has its own stores in Parque La Colina and Viva Barranquilla. Likewise, more than 100 multi-brand and optical stores offer their products.
.....
It is one of the most innovative Colombian ventures as they revolutionized the eyewear accessories industry and opened a field in a little-explored sector in the country. In 2019 it sold some 700 million, their portfolio has grown to the point that today they have more than 200 products, among which the hanging glasses and various accessories stand out. Despite the crises in 2020, they managed to close the year with sales of approximately $ 1,500 million. In addition, they achieved important milestones. They took the first steps to start their expansion in the United States, which they hope will be consolidated in 2021. They also became the first entrepreneurs to break a record in A2censo, the crowdfunding platform of the Colombian Stock Exchange, by raising $ 100 million in seven hours.
With the expansion to the United States that will begin in Florida and California in 2021 Sajú hopes to sell more than a million dollars and continue to demonstrate that when you trust and believe in a business idea, no matter how small it may seem, success is at your fingertips.
"Luck is not everything, not everyone is an entrepreneur and you have to work hard to achieve it"
Social and environmental benefit
Sajú se ha comprometido a ser responsable con el ambiente, enfocándose en la utilización de tapas plásticas, para así mitigar el consumo de nuevos plásticos y contribuir a acciones amigables con el medio ambiente, como lo es el reciclaje. Cada una de sus monturas de gafas es realizada con 10 tapas de plástico, recolectadas como plástico de un solo uso, que normalmente van a parar en vertederos y cuencas de agua.
Además, la marca ha puesto el foco en lo social, empleando en su taller de producción a madres cabeza de familia y, además, trabaja con comunidades indígenas siguiendo sus tradiciones.
.....
Sajú has committed to being responsible for the environment, focusing on the use of plastic caps in order to mitigate the consumption of new plastics and contribute to environmentally friendly actions such as recycling. Each of its glass frames is made with 10 plastic caps collected as single-use plastic, which usually end up in landfills and water basins.
In addition, the brand has focused on the social, employing mothers heads of their families in its production workshop and in addition, it works with indigenous communities following their traditions.
Interview
Santiago Puentes, CFO
Keep this story going! Share below!
SAJÚ
Bogota, Bogota, CO
Business Website: https://www.saju.co/
Year Founded: 2016
Number of Employees: 11 to 50
La marca Sajú, de origen colombiano trabaja en el desarrollo de sus productos apostándole a la conciencia ambiental y social lanzando productos fabricados por manos colombianas a partir del reciclado de tapas plásticas y otros materiales reciclables.
La empresa fue creada en la ciudad de Bogotá por sus fundadores Juan Pablo Pradilla Mejía y Juan Manuel Agudelo. "Nuestras gafas han tenido gran apoyo de nuestra comunidad desde el primer día. Logrando un exitoso crowdfunding por 40,000 dólares en sólo 2 horas y más de 500 unidades vendidas durante el primer mes. Hemos venido cambiando la forma en la que las cosas se hacen y ahora queremos cambiar la forma en la que las personas usan sus gafas verdes en cualquier color", cuentan desde la marca.
.....
The Sajú brand, of Colombian origin, develops its products betting on environmental and social awareness by launching products manufactured in Colombia from the recycling of plastic caps and other recyclable materials.
The company was created in the city of Bogotá by its founders Juan Pablo Pradilla Mejía and Juan Manuel Agudelo. "Our glasses have had great support from our community from day one. Achieving a successful crowdfunding for $ 40,000 in just 2 hours and more than 500 units sold during the first month. We have been changing the way things are done and now we want to change the way people use their green glasses in any color ", says one of their CFO's.