Landscaping the Future
YES Works
Overview
YES Works helps disadvantaged young people into work through the provision of horticultural training. This enables them to forge a career, which they would normally not be able to do.
Author
Elinor Parry
School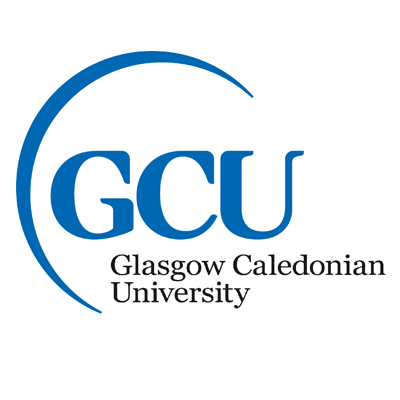 Glasgow Caledonian University
Professor

Alec Wersun
Innovation
The charity has evolved since its inception, with it being rebranded from Flying Start to YES Works. It adopted a focus on delivering hard and soft landscaping services with an aim to engage and help young people in Scotland in taking an alternative pathway to employment. This inclusive way of educating ensures the charity covers one of the United Nation's (UN) Sustainability Development Goals - in this case, it is Goal 4, "Quality Education."
Due to the fact that YES Works is a social enterprise and is "not set up to generate masses of profits," the enterprise must continually seek new ways to generate funding. Initial government funding for new social enterprises is high; however, it decreases over time. It is therefore vital that YES Works be innovative in order to source funding for business growth.
The innovative approach YES Works takes to do this is to have a "Fund Generator" who writes "fantastic reports" as to why it should benefit from funding. This is an example of implementing business-to-business collaboration to showcase the good work it does, which allows YES Works to cover UN Sustainability Development Goal 11, "Sustainable Cities and Communities." YES Works uses these reports when liaising with large organizations to encourage them to act upon their social responsibility pledges by adding value to YES Works where possible. This can be in the form of knowledge or charity donations. An example of when YES Works benefited from this was given by manager Colin Higgins, when they received donations of "...seven big rocks from Scottish Water." This opportunity arose after emailing "...their press officer and within an hour they (Scottish Water) had agreed to divert a tractor unit to bring them right to our site free of charge." YES Works added that it takes some ingenuity to source items like this, and it is helped by the fact that "people want to help," with reference to the fact it is a social enterprise.
YES Works seeks every opportunity possible to collaborate with the community in order to spread the word about the unique work they do. YES Works stated that "collaboration is massive" with reference to liaising with the community. The charity found that they possess a unique selling point in that not only do they provide quality-landscaping services, but they are also helping young people to create a better life for themselves. The public respond well to this and often choose YES Works due to the fact they know their money is being used to educate and address the community's social challenges.
YES Works also looks to take advantage of the relationships that are forged through being a social enterprise in order to grow the enterprise. "By getting the right people in place that people trust," it is able to grow its knowledge and improve its services. Similarly, employing a Fund Generator enables the charity to access more sources of funding, which again can allow for the growth of the enterprise and ultimately allows it to help more young people within Scotland.
Inspiration
The inspiration for the enterprise as a whole derives from the need to help disadvantaged young people find work. Meanwhile, the inspiration for it to be a landscaping and horticulture enterprise came from the location in which it is based, as the site was an established landscaping and horticulture training site.
The young people that the enterprise helps are normally from disadvantaged backgrounds and may have struggled at school. As a result, they are usually low on confidence, skills, and awareness of what is expected of them in a workplace. YES Works provides them with an opportunity to gain employment in a practical line of work, thus enabling the young people to move away from the academic pressures of school, which may not have suited them particularly well. This gives them a base from which they can learn both hard and soft skills such as teamwork, how to act professionally around clients, and what is expected of them from employers in an environment in which they feel more comfortable.
As part of the charity, YES Works provides a pathway for young people into careers in horticulture and landscaping. This is quite clearly the base aim, and therefore the inspiration behind, the social enterprise. As manager Colin Higgins stated, his boss wants him to end the year with a surplus of only £1. This is because the enterprise is set up as an income generator to pay salaries and overheads. Therefore, if there was a significant surplus at the end of the year, the view of the enterprise is that they should have employed more young people to create further employment opportunities.
This was part of the inspiration for the enterprise to go down the horticultural and landscaping route, as they knew that this type of business would be attractive to the young people they are trying to help. There was also a significant asset transfer from East Renfrewshire Council, near Glasgow, Scotland, which covered much of the enterprise's start-up costs – an important consideration for social enterprises, as funding is limited.
Overall impact
The social enterprise has had, and continues to have, a prominent impact upon its community and the wider public. Employing disadvantaged and disengaged young adults and developing their skills has given the opportunity for new business ventures and further employment within the West of Scotland.
The enterprise has five direct employees and two indirect industry specialists that currently educate seven people on how to provide premium landscaping and horticultural services to local authorities, housing associations, and private homes.
The self-funded enterprise has provided 64 young adults with opportunities for "direct employment and college interviews," something that could not have necessarily been achievable without the help of this programme.
Business benefit
There are a number of different business benefit factors to YES Works. The first factor involves the building of relationships with the local community via the formation of relationships between YES Works and other organizations, such as the local council, housing association, and local residential customers. This interfacing with residential customers in the local area has allowed YES Works to build its organizational profile and also become known locally as a business that can be traceable and trusted.
Starting from February 2016, the turnover for YES Works was £122,000, showing the level of growth within the business, with plans for further growth in the near future. The funding that YES Works has applied for can bring tremendous benefits now and going forward; the social growth fund application for £150,000 would be used for a start-up maintenance division of YES Works. This will bring many opportunities for the team during the growing season to do maintenance in gardens and large green spaces. Securing the funding would allow YES Works to expand their resources and allow for promotion within their current workforce and perhaps further recruitment and expansion.
Receiving the label of a "supported business" would have a beneficial impact and lead to the creation of more work for YES Works; there are currently 140 businesses in Scotland that are part of the social network. Through legislation, the Scottish Government has encouraged local council authorities to provide work to supported businesses, meaning that contracts under £50,000 do not go to tender and could be given to YES Works. This is a win-win situation for the local councils and also for YES Works.
Going forward, the aim for YES Works is to sustain the organization's growth. Providing more training programs to young people, improving their education, and making them more employable can make a huge difference in their lives. The pathways programs can give the team the chance to identify potential employees if the business were to expand.
Social and environmental benefit
As one of the enterprises on "Social Street" in Rouken Glen Park, there is a mindset of collaboration toward being environmentally friendly. YES Works provides garden waste along with food waste from the young people's lunches, which is collected and given to Big Green Feet, who composts this in 3 weeks; then it can be used in the beds and poly tunnels for Locavore. Thus, this collaboration reduces the amount of waste going to landfill and increases recycling.
The social benefit includes employment for four young people and training them through Scottish Vocational Qualifications and apprenticeships within horticulture and landscaping. This gives them a new skill set, courage, motivation, and resilience for the world of work today.
On top of this, they now run pathways to employment programs in a variety of subjects including hairdressing and beauty therapy for young people to gain work experience. These are short courses run for 10 weeks at a time with 12 participants. This has led to a mentoring system in an encouraging environment for the young people to pursue their passions in a more informal environment compared to schools getting them ready for interviews for college, etc.
The enterprise provides services for the community through landscaping, raising beds, and possibly garden maintenance after the winter. This provides a social benefit as there is recognition of their work in the community, which is creating a social network.
Environmentally, the most predominant project was within North Renfrewshire Council, which allowed the team to create a community garden space from wasteland, creating a diverse ecosystem to encourage wildlife, with sponsorship from companies such as Scottish Water. Also, there are underlying projects with the foundations in place for a biodiesel plant and beehives to be introduced in 2017.
Interview
Colin Higgins, Manager
Keep this story going! Share below!
YES Works
Glasgow, Scotland, UK
Business Website: http://yesworks.org.uk/
Year Founded: 2016
Number of Employees: 2 to 10
YESWorks is a social enterprise based in Rouken Glen Park, Glasgow, that has created a pathway for young people regarding employment and further business ventures.