La Arbolada Cabañas
La Arbolada Cabañas
Overview
There are days when all you want to do is disappear, pack your suitcase, turn off the phone, and hide in a cabin lost in the woods where your responsibilities, your friends, and your annoying relatives can't find you, and finally you can relax. La Arbolada Cabañas is the right place.
La Arbolada Cabañas is a resilient and sustainable home integrated with sustainable management of water and sanitation systems in the middle of the beautiful forest of Amealco.
Author
Vicente Herrera
School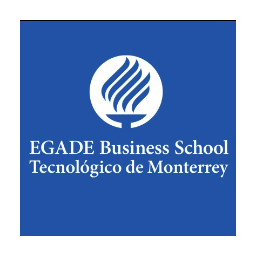 EGADE Business School Tecnologico de Monterrey
Professor
MARTIN H BREMER
Innovation
Water heated through solar energy collectors, treatment and reuse of wastewater and tanks for collecting and using rainwater.
Usage of local materials (cantera, tepetate, sillar) to promote community development and minimize environmental impact.
Community citizens participating proactively in the architecture design to assure harmony with the environment.
Inspiration
"One of the most beautiful scenarios that can be seen during the rainy season is when fireflies illuminate the forests of Amealco, and this event has become one of the main tourist attractions for dozens of visitors who go in looking for a spectacular image."
"The Servín Lagoon (only 10 kms from the Querétaro-Amealco highway), the wall, and the Calvario hill in San Juan Dehedóideales are excellent places for family picnics or for camping, mountain biking, motocross, cross country walking and horseback riding".
Overall impact
Supply chain integrated with local suppliers.
Transfer know-how of SDGs to the community citizens.
Promote ecotourism and entrepreneurship in the region (communities of Santiago Mexquititlán and San Ildefonso Tultepec).
Business benefit
Land owners are interested in buying or investing in future construction projects.
Exploiting growing market segment "sustainable homes out of the city."
Construction costs reduction of 20%
Projected profit > 25%.
ROI projected in 12 months.
Social and environmental benefit
SDGs education program sponsored by the project La Arbolada Cabañas.
Jobs generated in local communities.
Strong cooperation between the construction company and the local communities.
Minimize the environmental impacts using local materials.
Develop local suppliers and promotion of new entrepreneurs.
Create citizen awareness of sustainability.
Interview
Juan Miguel Saavedra González, MBA
Keep this story going! Share below!
This project begins with close to two hectares of barely touched forest only a short distance from the beautiful community of Amealco. Amealco is a word of Nahuatl origin that means "in the springs." Rural cabins are built in the middle of the forest, emphasizing harmony with nature and "a responsible, quiet and smart life style for your family".