Knowit - Making Visions Come True
KnowIt
Overview
While delivering projects that integrate environmental, social and financial risks and opportunities for organizations, Knowit consultants also try to educate their clients on how digitization can contribute to a circular economy and an enhanced society.
Authors
Eric Gargallo
Anna Sohlström
Simone Falck
Gabriela Gamero
School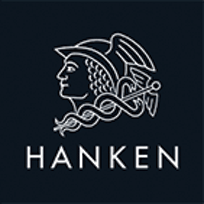 Hanken School of Economics
Professors
Martin Fougere
Eva Nilsson
Innovation
Nowadays, the majority of operations are going through processes of digitalization and digital transformation, which is why Knowit has chosen to incorporate the use of IT into its consultancy services. Through different projects, they contribute to the development of society while involving the human aspect in everything they do. Among the various solutions they have developed, there are two which stand out in terms of contributing to the accomplishment of the UN SDGs and a better world.
Due to their awareness of the heartbreaking number of families that are separated because of wars or natural disasters, Knowit decided to develop a solution which would make the work of aid organizations easier and increase the probability of reuniting families. They created a digital noticeboard that contains the personal information of the missing persons and is traceable through geotagging. Furthermore, they use artificial intelligence to match pictures against the given data. When a match occurs, the aid organization carries out a manual confirmation before moving forward. This solution contributes to the achievement of the SDG11, "make cities and human settlements inclusive, safe, resilient and sustainable".
Moreover, Knowit has developed a tool to fight against illegal fishing in Norway. Through machine learning and robot-guided automation, the solution identifies fishing patterns, which allows the Coast Guard to differentiate between vessels that are actually fishing and those that are not. With this project, Knowit contributes to the execution of SDGs 12 and 14, to "ensure sustainable consumption and production patterns" and "conserve and sustainably use the oceans, seas and marine resources for sustainable development", respectively.
Inspiration
We had the pleasure of interviewing Johanna Heikkilä, head of Knowit Insight Finland. Insight is one of the three business areas that make up Knowit and it focuses on helping clients maximize the effects of digitizing their operations. She told us that what really touched her in the first place was Knowit's vision of creating a "sustainable and humane society through innovation and digitization." She also confessed that "all the great work that has been done" by Knowit is of more importance to her than the recognition they've received by being named one of the most equal companies on the Stockholm Stock Exchange.
Overall impact
Knowit's innovation regarding reuniting families using facial recognition software has been impactful due to its ability to simplify the work of aid organizations and increase the likelihood that families are reunited.
Another example of a Knowit innovation is in the identification of illegal fishing. By using their model, historical data in an area of interest can be interconnected to predict and highlight vessels that show behavior patterns indicative of illegal fishing.
Knowit's company culture revolves around developing close relationships with their customers. Knowit tries to operate as fast as possible when it comes to developing solutions for their customers in order to optimize customer satisfaction. Knowit also focuses on understanding their customer's needs to the fullest extent to provide them with the best possible solutions. One of Knowit's main strategies is teamwork, with employees producing their best and most efficient work when working together in teams.
Innovation practices can help build a culture of continuous learning, growth, and personal development. Knowit has a large focus on development, not only when it comes to their technological development but also in regards to the development of their consultants and the company as a whole.
Knowit prides themselves on the knowledge that they are strategic experts with a passion for technology and an open mind for development, innovation, and progress. They always find new creative solutions to progress society towards their vision for it.
Business benefit
Customer satisfaction: Knowit has high levels of customer satisfaction due to their aim of helping customers accomplish their goals, reinforce their capabilities, and strengthen their operations. One example of Knowit's success in this area is with the company Sporveien. Sporveien's supply chain strategy was to support a significant increase in the number of passenger journeys on trams and subways over the next couple of years. Due to climate change and people's efforts to be more sustainable, there has been an increase in the use of public transportation. The result of this was that Sporveien had a successful approach, now having a more flexible and cost-effective supply chain.
Employee engagement: Knowit has high employee engagement as they understand the importance of keeping their employees motivated and satisfied, offering parents both parental leave and encouragement. In addition, Knowit arranges events for their employees in order to create a desirable working environment and focus on employee wellbeing. Additionally, to keep teamwork as effective as possible, team leaders arrange regular training sessions in order to emphasize continual learning and growth of employees.
Risk reduction: Knowit follows up on subcontractors and operational segments and compares them with both internal and external security requirements and regulations. Knowit also uses self-assessments and technical reviews in order to accomplish this aim. With Compliance as a Service (CaaS), Knowit gets regular, tailored reports and presentations on security status.
Safety: Knowit believes that through their innovations they can provide a more sustainable future, not only for their company, but also for society.
Social and environmental benefit
Knowit is a company which advocates for diversity when it comes to gender, age, ethnicity, personal beliefs and sexual orientation, something which is achieved through several of Knowit's internal policies. In addition, Knowit actively works at making their workplace an inclusive environment where everyone feels welcome, accepted, and free to express themselves.
Externally, Knowit contributes to the environment by creating technological solutions which help other companies increase their efficiency and lower their consumption of resources. Their focus is on a circular economy as well as on wasting less resources. Knowit contributes to lowering carbon emissions as they provide solutions to increase connectivity and promote the use of public transportation and renewable energy sources. They also provide systems that gather CO2 emissions energy usage data, so that clients can be more aware of their usage and decrease it.
Additionally, Knowit is doing annual climate reports and is working towards reducing their emissions by 50% by 2030 (as compared to 2018) and towards being entirely fossil-free by 2045. These reports are made according to the Greenhouse Gas (GHG) Protocol.
Furthermore, Knowit collaborates with external organizations such as UNHCR, to help displaced children and give them the opportunity to attend school through fundraising for "Educate a child". They also help Wonsa (World of non-sexual abuse) on a pro-bono basis. Another effort they are associated with is the Global Digital Library, helping children to learn and read, as well as an organization called Codeit, which organizes summer school for kids ages 10 to 13.
Lastly, when it comes to certifications, Knowit has been recognized as a Nasdaq ESG Transparency Partner and they hold an environmental title of ISO-14001:2015.
Interview
Johanna Heikkilä, CEO Knowit Insight OY
Keep this story going! Share below!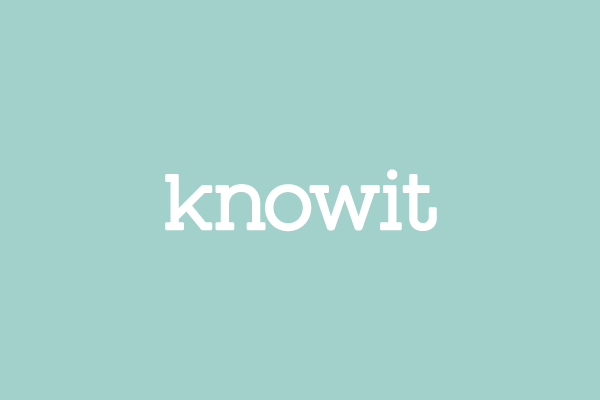 KnowIt
Helsinki, Uusimaa, FI
Business Website: https://knowit.fi
Year Founded: 1990
Number of Employees: 1001 to 5000
Knowit is a consultancy company that offers digital and cross-functional solutions to companies and organizations by helping them accomplish their business goals, develop and reinforce their capabilities, and strengthen their operations.