Keeping with the Flow
Modibodi
Overview
Modibodi, through their products, is trying to revolutionized our way of thinking about female personal hygiene. By creating reusable, menstruation and leak-proof underwear Kristy and her team made periods waste-free, contributing towards the reduction of waste and consumption. Even though that could be enough to consider their work as sustainable with great positive impact on society, Modibodi did not stop here and is actively involved in plenty of social actions that aim to educate and empower women in all ages and spread awareness about the importance of environment protection.
Author
Marta Lubczynska
School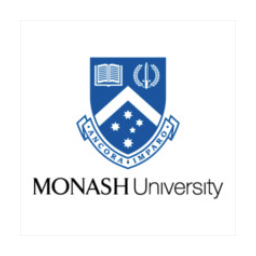 Monash University
Professor

Gitanjali Bedi
Innovation
Modibodi produces and sells a special kind of underwear. Why is it special? The answer is simple, as it is solving a very common problem in a not complicated way, positively contributing to society and the environment. Though the idea might seem to be easy, ultimately how hard can it be to create leakage proof underwear? Making it in a sustainable way with prioritizing the customer and environmental needs can be challenging. That's why behind Modibodi's product stands real science, heavy vast research and consultations. For over 2 years before their 1st pair of underwear was sold, almost 1,000 scientific tests were conducted, nearly 100 textile engineers consulted and plenty of fibre companies were asked for material samples, all of that to create the perfect product, adequate to times we live in now.
Inspiration
The whole business project started very naturally, from an unsolved need. The CEO and founder of Modibodi, Kristy Chong was struggling with typical post-birth problems and was wondering how is it possible that there is no satisfying and efficient solution that would bring relief for her bladder leaks and heavy periods. Without wasting any more time, Kristy decided to change that and that's how Modibodi was created. Together with a small, but dedicated and inspired team, Kristy sensed an "opportunity to change the social habits" and developed a truly sustainable brand that could drive the progress in women empowerment and well-being.
Overall impact
In the case of Modibodi, the most visible positive impact of the company's innovation is on the well-being of women, but their efforts affect also wider society and the environment as Modibodi believes in shared value. All of their actions are motivated by achieving the highest positive social and ecological impact, they are doing it by creating consumer's savings, having positive health benefits and significantly reducing the waste as female hygiene products constitute towards 0,5% of personal waste. (The Environmental Impact of Everyday Things, n.d.)
Business benefit
Currently, consumer's demands are very in line with the ideology of companies like Modibodi. More and more people pay close attention to the level of social responsibility exhibited by firms, they prefer to choose products that are not harming the environment, what is more, they are even eager to pay for that more. Modibodi fits well with this trend. Founded in 2013 when awareness of social and environmental problems was gradually increasing, it secured its position on the market to fully flourish in the upcoming era of sustainability, growing in number of employees and investors, marking its presence through media and press, and planning to develop even more and faster in upcoming years.
Social and environmental benefit
As mentioned previously, Modibodi believes in shared value. Due to that, we can expect significant benefits for society and the environment. Looking at the company's performance we cannot be disappointed. Starting through the product itself, Modibodi's underwear has a great positive impact on their users, providing them with reusable goods that are more hygienic and safer than a traditional pad. What is more, it is also economically rewarding. In addition to user benefits, the company's product is good for the environment as well. Through eliminating unnecessary waste in the form of pads, tampons or applicators, Modibodi has a great impact of reducing on average 136 kg of rubbish from the ecosystem per user. Though not only landfill is positively affected, it is estimated that every year, only in UK, 1,4 mln of pads and 2,5 mln of tampons is flushed in a toilet; proofs of these actions are easy to find in a form of plastic applicators spread on the beaches. (Unflushables, n.d.)
Besides benefits coming from the products, Modibodi benefits society through multiple actions and initiatives focused on giving back, like "virtual pair" or education e.g. The Sustainable Period Project, Days for Girls. What is more, the company is trying to empower women by promoting healthy and natural looks on their websites, rejecting unhealthy standards in concern to models.
Interview
Kristy Chong, CEO - Founder
Keep this story going! Share below!
Modibodi
Balmain, New South Wales, AU
Business Website: https://www.modibodi.com/
Year Founded: 2013
Number of Employees: 11 to 50
Modibodi is a sustainable business with a revolutionary approach towards society with a strong emphasis on women's health and empowerment. Through their products, reusable, period and leak-proof underwear, the Modibodi team is trying to solve a long-standing problem of every woman around the world in a sustainable matter.
"We are here to give all bodies more confidence and comfort, as well as a more sustainable solution to disposable hygiene." - Modibodi