Keeping Up with the Times
Xi'an Guangwei Construction Machinery Co., Ltd.
Overview
Innovation can be broadly divided into technological innovation of tools and innovation of a product's outer packaging. The technological innovation of the tool can be divided into two stages.
Author
YUQI MA
School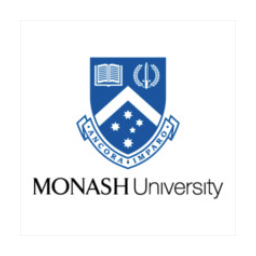 Monash University
Professor

Gitanjali Bedi
Innovation
In the early stage of the company's set up, most of the balance beam tools used to maintain the pavement smoothness were traditional contact mechanical balance beams. The first phase innovation of the company was to provide a sonic non-contact balance beam. The traditional balance beam required manual control during construction and was easily stained with a large amount of asphalt when the road was paved and it was difficult to clean up. New tools use sonic detection technology and do not stain with asphalt during the paving process.
In recent years, the company has launched the second phase of innovation based on the original products, and network transmission technology is used in new products. The non-contact balance beam is implanted with wireless network technology and a corresponding APP is designed to control and detect the smoothness when paving the road. Also, the company has innovated the outer packaging of products. The original packaging box made of wood board and toxic polyvinyl chloride (PVC) plastic was replaced with a packaging box made of non-toxic polypropylene (PP) material. This new box is more durable and recyclable which increases sustainability.
Inspiration
In the late 80s, the company's founder Mr. MA studied mechanical technology at the Dynapac technical training school. He also has received his technology training in Germany, the Netherlands, and the United States. When he accumulated some experience and practice, he decided to commence the technological convergence with new foreign technology and domestic existing technology back home in China.
During which time, China was also vigorously improving infrastructure and actively promoting sustainable industrialization. Driven by this trend he felt that investing in innovation of high-tech products would help promote productivity and economic development. In some recent years with the development of big data IT network technologies have developed rapidly. He understood that he must keep up with the times to enhance competitiveness, so he planned the network transmission technology applied to the product with the company's technical department as sustainable products that improve resource efficiency and support environmental protection are more competitive.
Overall impact
The general impact of innovation is to improve efficiency. The short-term effects of the innovation were keeping the company alive in that industry and making a profit. The long-term effects are promoting sustainability and technology development.
Business benefit
In the early years, due to the country's promotion of infrastructure construction, the requirements for highway construction drove the demand for products in China. At that time, as an early domestic company that provided such products to lots of provinces in China and won the recognition of many customers. Mr. Ma said that at that time their company's products occupied around 80% of the marketplace in northwest China and has been profitable. Although innovations in packaging have increased costs, he believes that with the development of network technology, their innovative products will continue to bring in profits to the company, and sustainable packaging can improve the company's reputation and awareness.
Social and environmental benefit
The innovation has a good impact on society, in terms of offering job opportunities, engaging innovation, and promoting the development of industrialization and the economy. This innovation reduces human error in construction, greatly improves productivity, breaks the industry monopoly of imported products in the early years, and promotes product diversification. Hence, it helps to achieve (SDG8): Decent Work and Economic Growth and (SDG9): Industry, Innovation, and Infrastructure.
This innovation also has environmental benefits. The innovative product does not stain with the asphalt during the paving process, which greatly saves the water and cleaning agent that used for cleaning tools. Since the polypropylene (PP) plastic that used in the new packaging box is non-toxic, it could improve biodegradability and it is eco-friendly. Reducing waste generation could reduce future environmental costs and promote resource efficiency. Thus, it benefits to achieve (SDG12): Responsible Consumption and Production.
Interview
Guangwei MA, Business Founder
Keep this story going! Share below!
Xi'an Guangwei Construction Machinery Co., Ltd.
Xi'an, SHAANXI SHENG, CN
Business Website: http://www.xagwgs.com/index.asp
Year Founded: 2003
Number of Employees: 11 to 50
The company's products are mainly used to assist machinery to smoothly pave roads. They provide innovative tools that could improve the resources' efficiency and strengthen people-to-people communication and cooperation. These high-tech products with a high value-added investment show a positive impact on the environment and society. Xi'an Guangwei Construction Machinery Co., Ltd supports the following Sustainable Development Goals (SDGs); 8: Decent Work and Economic Growth, SDG 9: Industry, Innovation, and Infrastructure and SDG 12: Responsible Consumption and Production (United Nations, 2020).