Keeping Up With The Times
State and Main Kitchen and Bar
Overview
State and Main Kitchen and Bar's most upfront innovative idea is the blending of a bar atmosphere and a kitchen atmosphere into one entity; making all services more accessible within the restaurant which in turn creates a sense of well-being and comfort for many customers. Within the business, there are also many other sustainable development goals met such as, Gender Equality, through the equal opportunities framework or hiring and employment; Health and Well Being, through the above outlined atmosphere innovations, along side an ever changing menu that caters to all customers' wants and needs; Sustainable Cities and Communities, through the support of other local businesses, and philanthropic donations to community programs; and Responsible Consumption and Production, through the kitchen's meal production policies to lower waste.
Authors
Brodie Schmidt
Harman Singh
Lucy Wong
Giulia Greco
Ryan Konopny
School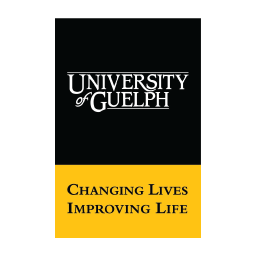 University of Guelph
Professor

Ruben Burga
Innovation
The most widely known innovation, the hybrid dining – bar atmosphere, creates the sense of comfort and ease for customers. Having a safe and fun place for people of all walks of life to gather and enjoy their meal is very unique within the restaurant industry. Typically, dining rooms and bars act in two solitudes within a restaurant, but with this set up, there is more access to everything that a customer could want and need, and it is also logistically sounder for staff and servers to navigate the environment.
To add to the idea of good health and well being, is the extraordinary menu that is constantly adding new items. State and Main prides itself on being ahead of the curve and always having the "hottest", "new", and "hip" menu items that customers love to see. On top of this, State and Main's menu is home to many healthy options and is very aware of the many dietary needs that this community faces, such as vegetarian or gluten free options. Also starring on this menu, is the local tap: a beer option that is locally sourced from a Brewery within the Guelph area. This act of ensuring that local breweries are being made aware of and more so supported, is a great example of how State and Main is adding towards the sustainable development goals of sustaining cities and communities.
Going further into depth with State and Main's contributions to the sustainable cities and communities' goal, is the apparent philanthropic activities that it partakes in. The restaurant commits fiscal donations to at least two local community programs every month- spanning from sports teams, to health organizations. A furthermore social contribution that State and Main makes is the forward movements in supporting gender equality. Mr. Hargrave explained how his restaurant firstly offers an equal opportunity for all framework during the hiring and employment process, where he ensures there are no biases held towards gender, sexual orientation, or any range of LGBTQ+ community members. On top of this, State and Main is one of the first restaurants in Guelph to take on the responsibility of appropriate uniform regulation. Unlike a typical restaurant, at State and Main, males and females are offered the same uniforms (in typical restaurants, women are typically made to wear skirts, dresses, tank tops or other uncomfortable articles of clothing).
Lastly, is the environmental sustainability seen in the Kitchen of State and Main. State and Main has begun a mandate to lower food waste- an issue that plagues the food and beverage industry. By only making meals as they are ordered, the restaurant is not making more food than necessary, and not throwing out bins of food waste at the end of the day.
Inspiration
At first, the inspiration of the atmosphere innovation stemmed from a need to stay competitive in the market. Through finding new ways to attract customers and offer maximum satisfaction, State and Main has created many net benefits socially, economically, and environmentally.
As State and Main became more and more invested within Guelph's community, the importance to support and satisfy the community grew; through simple steps such as offering a tap spot for local breweries, State and Main has made a huge difference in many lives.
As said by Mr. Hargrave, "Our mission is to offer a comfortable and fun spot for people to come hangout in their down time, while still sticking to our core corporate values".
Overall impact
The innovation in the short term, as explained earlier, was really focused on revenue. These movements however quickly turned in to more long-term goals that align with the sustainable development goals. The goal to create a welcoming, comfortable space for everybody has arguably already been obtained and made its impact, as can be seen by the success and popularity of the restaurant after 6 years of existence.
Impacts of the social innovations taken on, such as philanthropic donations make short term impacts on the group's success, but may also keep those programs afloat in the long term, for generations to come.
I would expect that, if it has not happened already, these innovations will soon impact other restaurants. Seeing the success that State and Main has had will inspire other restaurants within the industry to follow in those footsteps- an act which in the long run will lead to greater attainment of sustainable development goals on a larger scale.
Business benefit
As most for-profit businesses, State and Main does exist primarily to create revenue. These innovations give State and Main the competitive edge to create more and more revenue, and not only personally benefit from this but to stimulate the economy furthermore.
Because State and Main has so intricately intertwined itself into the Guelph community thus far, it is a very well-known place. On top of this, due to its created welcoming atmosphere, State and Main is a widely regarded and popular restaurant. This popularity in turn leads to more sparked interest and traffic into the restaurant. Alongside this, is the integration of local companies into the menu; having a reciprocal relationship with Guelph breweries hopefully entails that State and Main is being supported and inadvertently advertised in these businesses as well. All of these aspects of community offer a stable source of customers which in turn means that State and Main does not have to invest as much capital in to advertising- an underlying benefit of social innovation.
Social and environmental benefit
Through the scope of the restaurant's atmosphere innovation, society benefits from the cultural and spiritual benefits of well-being that State and Main offers it through a safe space. Along the same lines of safe space, is the commitment to equal opportunity for all: publicly endorsing the idea of a safe place for members of the LGBTQ+ community firstly offer monetary opportunities through employment, but arguably even more importantly offer a feeling of support from a corporation. Through all of the hardships that such a community has been through, to be publicly backed by a corporation, is extremely important to the confidence and well being of a still vulnerable community. Expanding on this gender equality is the break through stance the company has taken on female uniforms. These varying male to female uniforms that many restaurants still enforce provide uncomfortable, unspoken expectations of gender roles. Taking away this upsetting expectation offers huge strides in the right direction toward gender equality that both raise hope for women in the workforce, heighten expectations of the restaurant industry to better treat gender issues, and show younger generations more appropriate ways of conducting business.
The environment also benefits from the meal production policy to create less food waste. This is a double win for the company, as State and Main's policy both saves valuable food and effort, as well as reduces impacts on the environment. Food waste is one of the most pressing issues in regards to environmental degradation caused by the food and beverage industry; Implementing a framework to only produce what is being demanded to consume seems like a logical solution that is very effective.
Interview
Shane Hargrave, Restaurant Manager
Keep this story going! Share below!
State and Main Kitchen and Bar
Guelph, Ontario, CA
Business Website: www.stateandmain.ca
Year Founded: 2012
Number of Employees: 11 to 50
State and Main Kitchen and Bar is a restaurant in Guelph that prides itself on its compatibility with all customers' wants and needs. State and Main serves a variety of food and beverage in a comfortable setting, ensuring satisfaction from the community in which it is based.