Overview
Given that Toro's purpose is to "enrich the beauty, productivity and sustainability of the land" (Toro, 2020), both this combined with external pressures from customers and society has meant that Toro has reviewed its environmental footprint even further. As such, there have been industry-changing revelations to their turf equipment and irrigation systems, ones that minimize their carbon footprint, reduce fuel and water consumption, all while improving growing conditions.
Author
Emili Spartalis
School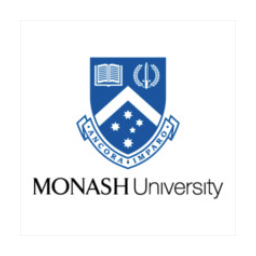 Monash University
Professor

Gitanjali Bedi
Innovation
Toro has a myriad of sustainable innovations; however, this story will focus on a select few.
Although mowers, in essence, are designed to maintain and care for the environment, for many years this has been counterproductive given that their gas emissions were accounting for many of the air pollutants that members of society breathe in. Toro recognized this and redesigned its machinery by introducing hybrid and battery-operated mowers. For example, their Greenmaster® eTriFlex Models no longer use hydraulic fluid and are also operationally friendly with less noise and operational cost savings, thus making them both sustainable and profitable.
Another innovation that certainly involves more lateral thinking is Toro's GeoLink system. By using GPS satellites, this software allows users to treat greens and fairways with greater precision when it comes to watering, using fertilizers and other amendments. This means there is no over-spraying, under-spraying, or damaging the turf. It also means less water waste, which is imperative in an industry that requires a large amount of water. By assessing the soil's moisture content, not only does it ensure greater accuracy and efficiency, but it also limits labor time translating into profit.
Inspiration
A lot of the inspiration for Toro's innovation derives from their mission to enrich the beauty of the land, given that their products' purpose is to create lush-looking landscapes and assist in the agricultural industry. Given these goals, it would only make sense to minimize their impact on the environment as they are already doing so much to try to improve it. They have had this view for over 100 years and, therefore, it is enshrined in their purpose.
Overall impact
In addition to the obvious environmental benefits, these innovations have meant increased efficiency, which leads to less labor time and cost-saving measures for businesses throughout the world. The invention of these technologies has also led to higher sales given that it is a unique product. However, it has also sparked copycat behavior from competitors. From an environmental perspective, this is ideal given that other manufacturers are adopting similar sustainable innovations and practices. Conversely, from a business perspective, this leads to a greater need for advancements in R&D and Toro is continuously innovating new sustainable products, with some of the latest ones being showcased in this year's Golf Industry Show hosted in the US.
Business benefit
Looking at it from a purely profit-driven perspective, by having these products that align with the VRIO model (valuable, rare, inimitable, and organizational), this increases the chances of having a competitive edge in an industry that has been saturated with new technology and machinery for decades (Netland and Aspelund, 2013). In addition, given the ever-increasing pressure for businesses to be more socially responsible, these new developments in technology have meant customers (including bigger players such as the MCC and Marvel Stadium) are fulfilling their duties to be socially responsible citizens and are, therefore, significantly driving sales for Toro.
Social and environmental benefit
These innovations have meant that recreational parks, sporting fields, and other areas of land are cared for and are safe for athletes and others using the land. These innovations have also significantly helped the agricultural industry, which has a flow-on effect in terms of providing food and other resources to society. Environmentally speaking, the advancements in equipment are now producing less CO2 emissions, while using no fuel or hydraulic fluid, and are also seeing significantly less water waste, which leads to less distressed turf.
Interview
Luke Spartalis, Service Technician
Keep this story going! Share below!
Toro
Braeside, Victoria, AU
Business Website: https://www.toro.com.au
Year Founded: 1914
Number of Employees: 5001 to 10000
Although originally founded to build tractor engines, Toro has quickly become a world-renowned leader in turf and landscape maintenance equipment, along with irrigation systems. From its humble beginnings in the US in 1914, throughout time Toro has managed to globalize and enter over 140 countries, while also being listed on the New York Stock Exchange. Toro is considered a household name in the golf course industry, with its products also extending to care for sports fields, parks, agricultural, and residential use.