Justice for Tenants
Castelblanco Law Group
Overview
Castelblanco Law Group exclusively represents tenants living in unsafe and unsanitary conditions, which removes the possibility of conflicts of interest and builds trust between the firm and its clients. The attorneys at CLG are passionate about transforming their clients' lives for the better, regardless of income, occupation, or immigration status. They provide their clients with the education and access to information they need to bring irresponsible landlords to justice and improve their living conditions.
Author
Sara Romero
School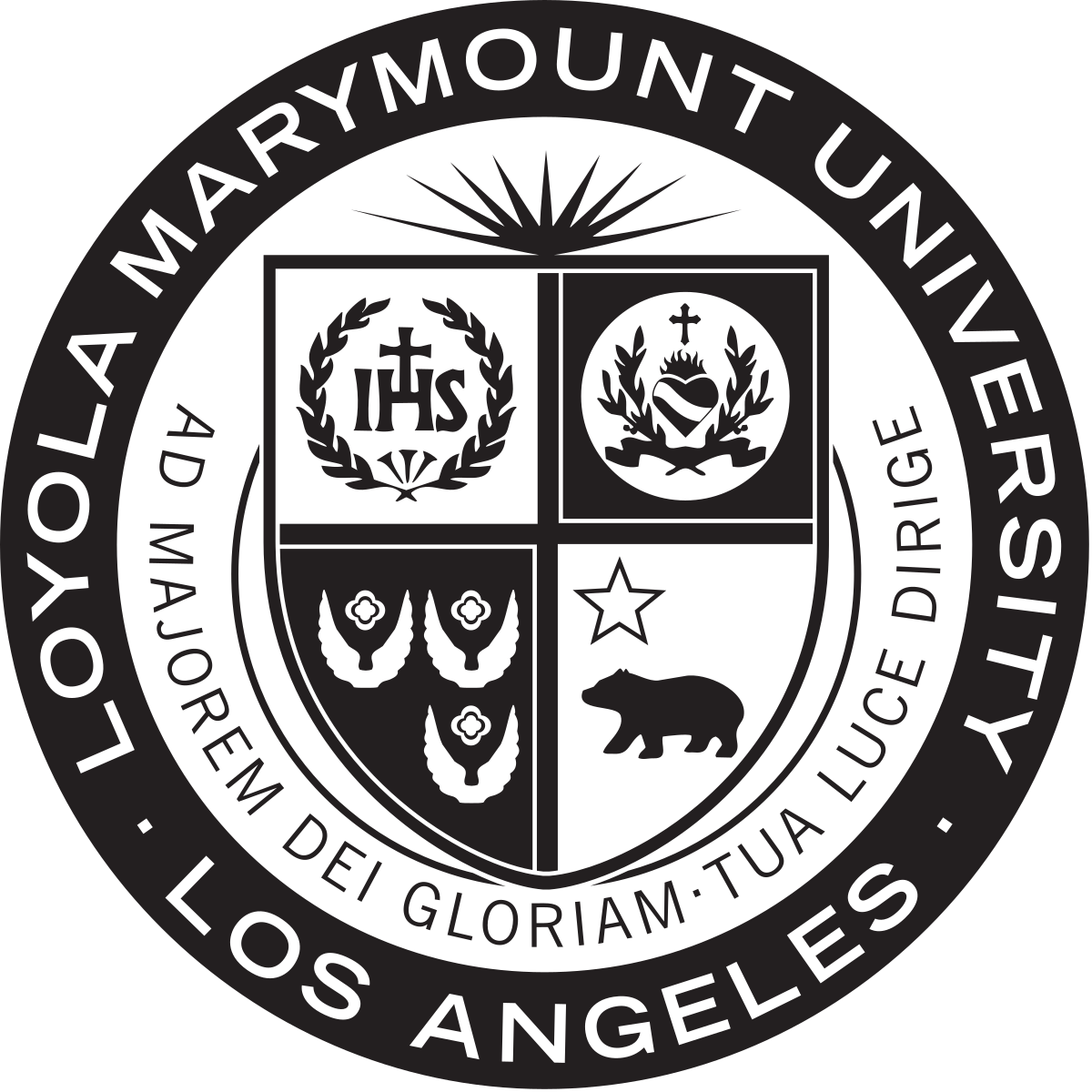 Loyola Marymount University
Professor
Jeff Thies
Innovation
Castelblanco Law Group (CLG) is a litigation firm that represents tenants in lawsuits involving landlords in Southern California. By law, landlords must keep the buildings they own safe, sanitary, and up to code. Unfortunately, many landlords refuse to properly maintain their buildings to keep costs as low as possible. As a result, tenants are stuck living in deplorable conditions, which is also known as slum housing. Some landlords refuse to fumigate their buildings, so tenants are forced to live with infestations of cockroaches, bed bugs, and rats, which can lead to anxiety and serious health issues. Other landlords fail to maintain the structures in the buildings they own. Tenants can be seriously injured if landlords refuse to fix leaky ceilings and broken stairways and elevators. To make matters worse, some tenants are harassed by building managers and landlords when they attempt to bring the problems with their living conditions to their attention. These tenants are threatened with eviction, and low-income renters often do not have enough money to buy a house or rent another apartment. The attorneys at CLG help their clients receive monetary compensation for any physical, emotional, and property damages inflicted on them by their landlords' negligence.
CLG helps tenants fight for better housing conditions because they are passionate about seeking justice and transforming lives. The attorneys at CLG equip their clients with knowledge about their rights and resources to handle disputes with landlords. CLG does not represent landlords at all in court cases, eliminating the possibility of conflicts of interest. Because CLG represents tenants exclusively in lawsuits, they trust CLG a lot more than other tenant law firms that represent both sides.
One of the main missions at CLG is to remove barriers to social justice. These barriers include misconceptions, misinformation, and fear spread by some landlords with the purpose of intimidating their tenants to silence them. CLG empowers its clients through education and access to information and provides the tools they need to fight their landlords. These tools take the forms of one-on-one education, seminars, and focus groups. CLG also provides its clients with informational bulletins about how tenant protections and policies evolve, especially during uncertain times such as the COVID-19 pandemic. In addition, CLG hosts financial seminars to help its clients maximize the returns of their investments from the proceeds of the lawsuit. Finally, CLG helps its clients communicate their stories in compelling ways so they can win over a judge and jury and get the full value of their case.
Inspiration
Eric E. Castelblanco, the founder of CLG, is an immigrant from Colombia. He is a graduate from Loyola Marymount University and Harvard Law School. Mr. Castelblanco grew up living in an apartment himself, so he sees his work as a passion and a calling. His goal is to change his clients' lives by helping them fight for better living conditions. Mr. Castelblanco and his team of attorneys at CLG serve people who have been historically disrespected due to social class, occupation, immigration status, and language barriers. Mr. Castelblanco wants his clients to feel safe and comfortable in his firm. In our interview, he stated that his clients may "have a boss who does not appreciate what they do, so their work is not fulfilling to them. Then they come home and face a landlord or manager who does not respect them either. I've tried to create a sanctuary for them here at my firm." Mr. Castelblanco serves all his clients with the utmost professionalism and the respect they deserve.
Mr. Castelblanco's main opponents are unethical landlords who break the law by refusing to properly maintain their buildings so they can keep costs low and make more money in the process. Living in unsafe and unsanitary conditions leads to severe physical and emotional stress among tenants. On top of this, some tenants experience harassment and threats of eviction by managers and landlords. Mr. Castelblanco states that, "As an attorney, I have been given the power to help people, give them a voice, file a lawsuit, and go into a tribunal that will be able to change things for a family and make it right or a little better."
Mr. Castelblanco feels very fortunate to be able to simultaneously do what he loves, serve others, and keep a profitable business. During the four years that court cases usually last, Mr. Castelblanco and his team of attorneys get to know their clients personally. When CLG wins a lawsuit, Mr. Castelblanco's clients usually feel shocked and extremely grateful that someone followed through with their promise to help them. He states that "A lot of lawyers are just in it for the money. It turns out, when you have heart, when you work hard, and when you're on the right side, you can make a buck." In the future, Mr. Castelblanco hopes to hire more attorneys and establish statewide presence across California.
Overall impact
CLG represents low-income renters in Southern California in lawsuits against their landlords and property managers. Over the past 20 years, CLG has set a precedent for how landlords engaging in illegal and unethical practices will be punished. Mr. Castelblanco says that landlords will think twice about neglecting their property if they know they risk facing a long and expensive lawsuit by CLG.
When CLG wins a lawsuit, clients receive monetary compensation for the physical, psychological, and property damages they experienced due to the unsafe and unsanitary conditions they were forced to live in. These clients often use the money they receive from the lawsuit to buy a house or another apartment with safer living conditions. Other clients stay in their apartments and have the necessary repairs made to the property.
Living in unsanitary, unsafe conditions with pests, lead exposure, and broken structures can lead to disease, injury, and mental illness. By improving their living conditions, CLG helps their clients get back their peace of mind and health so they can enjoy life to the fullest.
Business benefit
Mr. Castelblanco strives to hire hard-working, organized, compassionate people who have grit and are excited to fight for justice. The 5 Core Values of CLG that determine employee fit are continuous self-improvement, being a passionate go-getter, being socially conscious, being a good team player, and doing the right thing. The CLG staff developed these core values, and new employees must sign a poster acknowledging these core values.
Mr. Castelblanco likes to set goals and hold his team accountable to those goals by monitoring their achievement. He meets with his employees on a weekly and annual basis to discuss what CLG is doing well and brainstorm ways in which they can improve.
Mr. Castelblanco says that it's important to create an inviting space where employees feel at home and motivated to work. CLG has a kitchen, a kitchenette, and an employee lounge where attorneys and staff can relax, play pool, watch TV, and exercise. The CLG staff go on annual retreats to get to know one another, participate in team-building exercises, and have fun. Mr. Castelblanco also hosts happy hours and barbecues for his team to celebrate their successes.
Social and environmental benefit
CLG has changed the landscape of how low-income tenants perceive their rights. In the early 2000's, there weren't that many law firms focusing on tenant rights, so landlords would easily take advantage of their tenants' lack of knowledge about the law. This is not the case anymore. CLG has over 20 years of experience in handling slum housing cases, and landlords are aware that CLG may sue them if they refuse to properly maintain their buildings and abuse their tenants. CLG has represented thousands of clients in slum housing lawsuits, securing millions of dollars in awards for their clients. A lot of clients end up using their monetary compensation to rent safer apartments or buy houses of their own. If they stay in their original apartments, repairs are made to make their living conditions safer and more energy efficient.
It bothers Mr. Castelblanco when some of his Hispanic clients say that they only interacted with the assistants of the lawyers representing them in previous cases. He says it is very disrespectful when some lawyers don't bother meeting with their clients simply because they do not speak English. Mr. Castelblanco strives to make CLG a haven for his clients where they feel comfortable speaking about their problems openly. With the help of CLG's Spanish-speaking attorneys, Hispanic tenants can better understand their rights and what the terms of their contracts mean. He fully involves his clients in the legal proceedings and properly informs them about their legal options.
Interview
Eric E. Castelblanco, Owner & Managing Attorney at Castelblanco Law Group
Keep this story going! Share below!
Castelblanco Law Group (CLG) is a professional law corporation that protects tenant rights. Many tenants in Southern California live in unsafe conditions, also known as slum housing. These tenants must deal with bug and rat infestations, lead exposure, and maintenance issues such as broken windows, stairways, and elevators. On top of the unsafe conditions, tenants also face harassment from their building managers and landlords. CLG represents tenants exclusively because they genuinely care about them and are passionate about providing them with the tools they need to settle disputes with incompetent and irresponsible landlords.