Journey Towards a Greener Transportation
Star 8 Green Technology Corp.
Overview
Star 8 is an innovative technology company that introduces and promotes green technology products and solutions to better public transportation in the Philippines. Star 8's flagship green technology products and solutions include the e-jeepney and automated fare collection system. Star 8's offerings aim to provide an innovative approach to a greener transportation system in the Philippines. In addition, these products are avenues to develop more sustainable cities and communities by improving the overall quality of infrastructure and services for transportation systems to benefit the commuting public. Lastly, Star 8's e-jeepneys would also help address air pollution in key areas like Metro Manila.
Author
Korina Centeno
School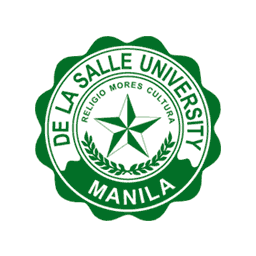 De La Salle University
Professor

Pia Manalastas
Innovation
Star 8 Green is a leader in designing and providing innovative, functional, and eco-friendly transport solutions in the Philippines. Star 8 produces a wide range of electric vehicles such as buses, jeepneys, and motorcycles designed to aid the country's rising need for greener and better transportation alternatives. Star 8's products are game-changers in the industry. These vehicles are powered by electricity; thus, they have no carbon emissions. Moreover, compared to regular vehicles, these vehicles are silent, addressing noise pollution in urban areas. Furthermore, Star 8's electric vehicles were also designed ergonomically to provide a more convenient commuting and riding experience among the public.
A Star 8 e-jeepney would require ten hours of charging time; this would operate with a total distance of 100 kilometers. On the other hand, the motorcycle units would require an average of six hours of charging time with an average travel distance of 50 kilometers.
In addition to providing transport solutions, Star 8's subsidiary, Innov8, has developed an automated fare collection system to complement the electric vehicles produced by Star 8. Innov8 is one of the pioneers in providing end-to-end transport and lifestyle public transport solutions. Innov8 aims to provide a fully integrated public transport system through its automated fare collection system (AFCS) designed to cater to Star 8 units and other modes of public transportation in the Philippines. With the AFCS, commuters will only need to use one inter-operable card regardless of the mode of public transportation to be used.
Working on continuous innovations to serve the public, Innov8 is developing a mobile application, Tap Tap. "Tap Tap aims to improve the commuting experience by providing real-time data to help commuters plan their trip by locating vehicles, estimating travel time, and calculating fares. Furthermore, the Tap Tap application has a QR code functionality that riders could use instead of the actual cards for fare payment."
Star 8's products and solutions may come in a bundle, for example, the e-jeepney/e-bus plus the AFCS. On the other hand, the AFCS could also be offered on a standalone basis to other transportation companies who want to implement cashless payments in their fleet of jeepneys or buses.
Star 8 is guided by its mission to "fix Earth, our home" using eco-friendly lifestyle solutions. Its main goal is to have a cleaner world by lowering emissions, reducing air and noise pollution, and delivering a health dividend to humanity. To make this possible, Star 8 has developed products and solutions to make transportation easier for all the riders, said Mr. Palabrica during the interview. To quote him, "Being involved in the Modern PUV industry, we saw the need to provide commuters a better option when it comes to fare payments and transport solutions."
Inspiration
The Philippine government's PUV modernization program encourages the public transport providers to upgrade public utility vehicles to more environmentally friendly and efficient vehicles. In 2015, Star 8 entered the Philippine market with its roster of electric vehicle offerings.
"Before Star 8 started its operations, the management made various focused-group discussions and surveys to capture the pain points of its main stakeholders, the commuters, to be able to offer tailored fit products and solutions," said Mr. Palabrica during the interview. Commuters' concerns include the lack of a unified card used for public transportation and possible health effects of air pollution produced by dilapidated PUVs, among others. The feedback from their stakeholder engagement served as the main inspiration for the company to expand its products and solutions in the Philippines.
Star 8 customized its offering for the Philippine market to meet the requirements of the Filipino commuters. Star 8 has developed sustainable solutions geared towards generating genuine environmental and economic benefits, especially for the large and polluted cities of the country.
Star 8's e-jeepney was inspired by the traditional jeepneys plying around the country. As part of the innovation, Star 8 enhanced features of the traditional jeepney to better accommodate the commuting public. Among the enhancements include installing USB chargers, electric fans, GPS, and LED signboards. In addition, aside from the public utility vehicles, Star 8's offerings include e-motorcycles, e-bicycles, and e-kick scooters, whose demands have increased due to the rising need for sustainable micro-mobility vehicles given the issue of traffic congestion in the Philippines, especially in Metro Manila.
On the other hand, Mr. Palabrica added that "Star 8's AFCS was inspired by the centralized transportation cards used in other countries like Japan," where transportation cards are generally interoperable within Japan's public transport system.
Overall impact
Star 8 has started different partnerships that aim to have a lasting and sustainable impact on different sectors and stakeholders of the company.
First, Star 8 has been establishing partnerships with different transportation cooperatives for the rollout of e-jeepneys and e-buses in line with the PUV modernization program of the government. Given that the purchase of electric vehicles would entail an additional cost for drivers or transport cooperatives, Star 8 also plans to establish financing programs for this sector in partnership with key financial institutions. Moreover, Star 8 has established its partnership with the Philippine Department of Transportation (DOTr) to deploy e-jeepneys to pilot areas in the Philippines. For the launch, DOTr and Star 8 have deployed 45 e-jeepneys in Tacloban under the PUV modernization initiative of the government. Aside from providing a dignified commuting experience, the launch of e-jeepneys is expected to help address the worsening problem of air pollution in urban areas.
Ultimately, Star 8 envisions providing the most convenient commuting experience to the riding public through the e-jeepneys and their AFCS facility. Star 8 is just in its initial stage in launching its products and solutions in the market. The business concept has been more relevant, especially during this pandemic where people prefer cashless transactions to lessen physical contact points.
Business benefit
Star 8's innovation proposition is very much aligned with the program of the government to modernize PUVs and the increasing demand to use cashless transactions in various day-to-day transactions of people, including transportation.
Given the heightened awareness of society in more eco-friendly transportation alternatives, versus the existing traditional modes of transportation, Star 8's business model is expected to flourish in the coming years. On top of this is the support and push coming from the government to use more eco-friendly and more sustainable modes of transportation nationwide.
In addition, Star 8 and Innov8's innovation in making cashless fare payments through AFCS has high potential in the Philippines. "The requirement for this cashless payment for the public transportation system has been intensified as a result of the pandemic," said Mr. Palabrica.
Social and environmental benefit
Star 8 electric vehicles' primary benefits to the environment are less carbon emission, less noise pollution, and less air pollution along the roads. In terms of the deployment of AFCS in PUVs, this is a more sustainable way of using public transportation because it will only use one universal card regardless of the route to be taken. On the other hand, Star 8's partnership with the transportation sector and transportation cooperatives is also another way to provide opportunity and livelihood to drivers who do not have the capacity to purchase the required vehicles under the PUV modernization program. These benefits align with Star 8's mission to fix Earth by using eco-friendly and sustainable lifestyle solutions.
Interview
Neil Palabrica, Marketing Director
Keep this story going! Share below!
Star 8 Green Technology Corp. is an innovative technology company that develops products and solutions designed to improve and make a difference in the lives of every Filipino. The company is focused on providing greener alternatives in the Philippine transportation sector, namely electric vehicles and cashless fare payment solutions. Star 8 has launched its e-jeepney and automated fare collection system in select cities and municipalities in the Philippines, in line with its mission to provide a cleaner, greener, more comfortable, affordable, and better public transportation system.