Journey to Powering a Good Life
eSakay
Overview
eSakay brings the future of electric vehicles (EV) into the country, promoting sustainable and eco-friendly mobility through its integrated solutions and services.
"This is a result of the earth's move to vehicle electrification. Born from our drive to sustainability, the innovation aims to building more sustainable cities and reducing greenhouse gas emissions where the energy and transportation sectors are pretty much contributory to."

The innovation offers several electric vehicle products, solutions, and partners with government institutions and non-government organizations for the holistic adoption of electric vehicles in the country
Author
Rovin Jhon Cincollagas
School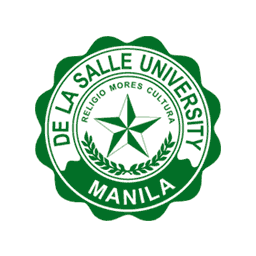 De La Salle University
Professor

Pia Manalastas
Innovation
The innovation offers private and public sector customers a broad range of EV options, from electric cars, vans, buses, jeeps, and shuttles to micro-mobility units such as electric motorbikes and kick scooters. eSakay's green mobility solutions also include the supply, operation, and maintenance of EV charging infrastructure complementing its EV deployments.
"Since both the energy and the transport sector are embarking for decarbonization, the transition from internal combustion engine to electrified vehicles used in the highly urbanized area is vital."
Starting at the Meralco franchise areas, all shuttle services around the Meralco center and those going to different branches are provided by eSakay. "In addition, we offered the products, solutions, and services first to Meralco customers. Meralco's franchise comprises Metro Manila and parts of Regions III and IV where 55% of the country's Gross Domestic Product is produced."
The business model is to provide business products and solutions into three realms:
1. Direct selling:
"If there is an individual or institution that is eager to own electric vehicle/s, the company can provide a wide range of product lines. This includes 2-wheeled vehicles (motorcycles, scooters), 3-wheeled vehicles (tricycles of various models), 4-wheeled vehicles (mini-buses, vans, and buses)."
2. Managed Services
"In this model, the company not only provides the vehicles to our partners but also gives other services like drivers, maintenance, charging, and fleet management, among several others." In each permutation, eSakay provides a monthly service fee to the partners.
3. Charging station.

"Like petroleum gas stations, it is imperative for electric vehicles that there is accessibility to refuel, in this case, recharge the vehicles. We are deploying charging stations, and in the future, more charging stations and battery technology"."
Inspiration
Founded in 2018, the opportunity to embark on renewable energy presents great inspiration. "As the former Head of Meralco's Sustainability and Business Development, coming out with innovations on renewable energy is inspiring not only to me but also to my former team. The members of the business development team are blessed with wisdom in creating two productive and sustainable business innovations - the solar business and the e-vehicle business."
"It was a collaborative effort from the Business development team as the think tank of the organization in creating new business ideas for the company, the Customer Retail Services in determining market needs and trends, and our Networks team in providing their technical expertise."
eSakay is formed to propagate electric vehicles in the country. "Sakay" is the Filipino term for "ride." It is inspired to provide sustainable rides to its customers.
"Moreover, eSakay continues to actively support sustainable transport initiatives, such as the Department of Transportation's (DOTr) Public Utility Vehicle Modernization Program (PUVMP), which seeks not only to promote cleaner transport alternatives to the Philippine commuting public but also to provide a stable livelihood for the many Filipinos who operate and maintain public transport routes."
"What makes eSakay different is that it provides an end-to-end solution to its customers. Some companies are just on the vehicle side, some are on the managed services side, so we take care of everything. We are the most inclusive of all emerging Filipino innovations in the electric transport industry."
Overall impact
Despite a clear indication that Meralco started the venture with little to no understanding of the electric vehicle business, or if the electric vehicle is ahead of it's own time, eSakay is a force whose time has come. If the captive market leader does not take its chances, others will eventually make Meralco obsolete.
"In a way, it is accretive to Meralco business. Every vehicle converted to electric ones is potentially an additional Meralco sales." Despite the pandemic and decrease in energy sales, the contribution of electric vehicles to the franchise energy demand is steadily increasing.
"Ultimately, there is a sustainability benefit in these endeavors." eSakay steadily reported increasing safe work hours (from 5920 in 2019 to 6560 in 2020), zero public accidents in its almost four years of operation, and contributes 55 million pesos (approx 1.1 million dollars) of economic value generated.
Business benefit
eSakay generated a total of 55 million pesos of economic value to the country in the first four years of its operation. This includes procurement and sale of EVs, drivers employed, other employees hired, and additional market capitalization for other Meralco businesses (e.g., solar)
"We can say that until now, eSakay financially operates like a start-up. I don't see that it will be contributing much revenue to Meralco, but it can now sustain its budget requirements. Moreover, I see a potential for eSakay to become a profit contributor in the next decade."
In addition, eSakay is now a leader in deploying electric vehicles across the metropolis. "With the help of Meralco, our operations and field surveying team in the utility business are now using electric motorcycles."
"We are inspiring other organizations that are transport heavy to transition to electric vehicles as a marketing strategy. Through this, we are not only increasing our potential market but also helping decrease carbon emission in the country and the whole world."
In 2021, the Meralco Sustainability report won a Gold Stevie, while the 2020 Sustainability report won the Silver Stevie. In addition, CovidComms 2020: Green transport for frontliners won an excellence award in the 18th Philippine Quill Awards (the country's premier communication award-giving body)
Finally, Meralco closed its stock prize to PhP335.00 (approx USD 7.10) per stock on December 31, 2021, with a 12-month growth of 21.03%. "This is primarily due to the customer's and investor's great adherence to the company's customer service and to the performance of its subsidiaries like eSakay in joining Meralco in its sustainability journey."
Social and environmental benefit
"In 2020, we started the green mobility program. It aims to transition all company vehicles to electric ones. Before this year [2021] ends, we deployed a total of 130 electric vehicles (motorcycles, vans, and buses) to our Metro Manila offices. Moreover, we also deployed a number of chargers and charging stations to ensure that operations will be continuing despite the use of a different type of vehicle."
eSakay primarily contributes to SDG11:Sustainable communities and cities. "eSakay's electric jeeps ferried more than 76 thousand health workers, frontliners, and essential personnel to and from medical facilities at no cost during the first months of the nationwide lockdown."
eSakay also partners with our government institution in modernizing our public transport. "The Makati-Mandaluyong electric vehicle route is an e-vehicle public transport franchise covering two of the densest and most productive cities in the metropolis - Makati and Mandaluyong."
"We took advantage of the opportunity and piloted the first e-vehicle public transport franchise. Aside from modernizing the vehicles, we also professionalize the ranks of the public utility drivers operators for these vehicles. Hence we transition them from a traditional boundary system (where eSakay requires a target revenue from the drivers and any excess from that will the driver's income for the day) to providing regular compensation like a regular employee who enjoys salary and statutory benefits."
On the other hand, passengers have positive feedback regarding the rides' ease, sustainability, and affordability. "When the customers are happy, it means you did your job well."
"Sustainability is not a trend but an imperative that should be incorporated into strategy. Innovators across various sectors must look at sustainability as a platform to inspire yourselves in creating novel solutions to traditional problems."
Interview
Raymond Ravelo, President and CEO
Keep this story going! Share below!
eSakay, Inc. is a subsidiary of Meralco (the Philippines' largest electric distribution company) to focus on propagating green and sustainable mobility – from the supply of electric vehicles (EV) and charging infrastructure to the provision of EV operatorship services.
eSakay aims to be an end-to-end EV transport solutions provider, modernizing and electrifying transport systems for private and public sector customers throughout the country.
eSakay brings the future of electric vehicles (EV) into the country, promoting sustainable and eco-friendly mobility through its integrated solutions and services. The Company offers private and public sector customers a broad range of EV options, from electric cars, vans, buses, jeeps, and shuttles to micro-mobility units such as electric motorbikes and kick scooters.