Jammin' Crepes: An Inside Glance
Jammin' Crepes
Overview
Jammin' Crepes is a local food establishment that produces an assortment of fresh meals such as crepes and soups, baked goods, and fresh juices, coffees, and teas through the lens of sustainability. They ensure eco-friendly practices by sourcing their materials locally only, participating in composting initiatives, and using green packaging material. The company's innovation is doing great organic food and managing the waste well. While the ideas it uses are nothing novel, the way the company executes each step of its business process to be sustainable is impressive.
Authors
Arishita Gupta
Johnathan King
filip tosic
Yifan Chen
School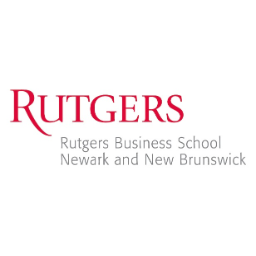 Rutgers Business School
Professor

Jeana Wirtenberg
Innovation
Preliminary research revealed that the company comprises three partners (Kathy Klockenbrink, who was the individual who eventually conducted the interview, Kim Rizk, and Amin Rizk) who have the same purpose of developing sustainable business from different perspectives. According to the company's website, they first started selling their goods in 2011 in a train station parking lot on Saturday mornings. They wanted to cook hot and fresh meals using local ingredients and handmade pickles and jams from the very beginning. After three years, the founders eventually opened a brick-and-mortar shop with the same objective.
At its surface, the company's innovation includes consistently sourcing local, organic foods and managing any waste through sustainable disposal methods. The methodology the shop owners employ is to utilize as many similar components or ingredients across different recipes as possible and only use foods in season. They also use compostable or recyclable packaging for all the ingredients. All these steps diminish excessive sourcing and wastage (notably, Klockenbrink said that the company could complete their busiest days with only one bag of landfill-directed material but multiple composting bags). Also, in light of recent events, these steps prevent issues in supply chain disruption that other significant chains have faced during the pandemic. They also emphasize preserving ingredients to abide by their goals to source locally while also providing non-seasonal ingredients for a longer time.
The company's products meet several of the United Nations Sustainable Development Goals. By sourcing their materials locally and ensuring that their products are nutritious, they promote good health and wellbeing and responsible consumption and production. Indirectly, they also support climate action and life on land by reducing their carbon footprint and product waste. As a collective, through their non-profit initiatives such as donating excess food, they also indirectly contribute to ending hunger in the Princeton community and sustainability in their city.
Inspiration
The company was created by three partners who all had the idea of creating a sustainable business that manages waste well and is eco-friendly to the environment. Each founder offers their perspective on sustainability and what that can look like from the beginning to the end.
Overall impact
The company does not boast many significant short-term effects, at least in terms of nationwide impact. It does, however, help its community deal with food scarcity in the short run and its sales and models play a prominent role in demonstrating sustainability and progress from home. Their disposal and production processes and status as a de-facto role model for other companies in the area are among the top, even if their effects are not quantified. Their long-term effects, under their design, can continue to expand their work within their community and sustainable methodology. While they did not provide any formal numbers, Klockenbrink mentioned that the company makes it through the busiest days with only one bag of landfill up front and multiple composting bags. Compared to nationwide statistics about waste disposal in the United States indicate that they most likely prevent hundreds of pounds of waste from going to the landfill every month.
Business benefit
These successes benefit the business in many ways, in the short and long term. Some short-term benefits include more popularity amongst locals, while long-term benefits include less waste sent to the landfill every day and spending less money on ingredients. In our interview with the company, we talked about the current socio-economic situation in this country and how sometimes these products are not affordable for some. During an interview, they stated that "we try to engage in community fundraising efforts that reach out and give back." By doing this, the company can keep customers interested in the company and market the company to other people.
Social and environmental benefit
As a whole, Jammin' Crepes uses practices that support the environment from the beginning to the end. It sources locally, reducing its carbon footprint and global pollution and helping society financially by supporting local farmers. It benefits them later by making composting the norm, reducing the amount of waste they send to landfills.
Interview
Kathy Klockenbrink, Co-Founder
Keep this story going! Share below!
Jammin' Crepes is a local food establishment that produces an assortment of fresh meals such as crepes and soups, baked goods, and fresh juices, coffees, and teas through the lens of sustainability.