It's not what it seams!
Sewn Wear
Overview
Sewn Wear repurposes flour sacks and scrap cloths in Tagalog, katsa and retaso, respectively. They are heavily invested in coordinating with seamstresses, suppliers, and delivery riders to pursue their vision of having a fashion industry that primarily practices ethical and sustainable production of garments. They are determined to respect human rights and the world's natural resources through upcycling different scrap pieces and leftover packaging materials, beginning with bakeries or flour-consuming businesses.
Sewn Wear solves four SDGs.
First, it helps solve SDG 8: Decent Work and Economic Growth. They can provide a source of livelihood for seamstresses who sew their products and delivery riders who ship out the orders to customers. This is very important considering the impact of the pandemic where businesses have resorted to laying off workers as part of budget cuts. They respect the services they ask from them by paying them for what they believe their services are worth.
Second, the business addresses SDG 12: Responsible Consumption and Production to convert scraps into a new product. Because of the nature of their business, the materials they use are from the scrap cloths of their seamstresses' previous projects. Sewn Wear strives to be a business that promotes zero waste in its operations.
Third, they can also address SDG13: Climate Action, as they can integrate sustainable practices in every aspect of their operations. Aside from the scrap cloths, they also source flour sacks from bakeries to prevent them from going directly to the dump.
Lastly, they help solve SDG15: Life on Land by promoting the sustainable use of natural resources. With their repurposed raw materials, they aim to avoid adding to landfills and land degradation because landfills in the Philippines pose great environmental threats. The majority of landfills do not segregate toxic and hazardous wastes and leachate is not collected. As a result, landfills leak toxic chemicals into the soil and water.
Authors
Catherine Dy
Paul Jacob Trono
Su Jin Kim
Rhett Addison Chiu
School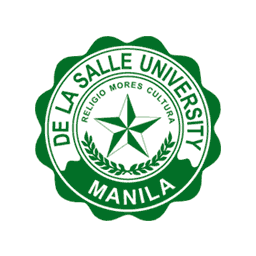 De La Salle University
Professor

Pia Manalastas
Innovation
Sustainability achieved through slow fashion—this is what Sewn Wear's innovation stands for. Items such as flour sacks or katsa, if not upcycled, would end up in landfills. Sewn Wear collects flour sacks from different online bakeries and baking supplies distributors and scrap cloths from their seamstress' other projects. They curate clothing, fashionable pieces from sacks and scraps to become a catalyst of change for net positive, ethical and sustainable clothing.
The company was founded to solve a major problem, reconciling a major gap in the way people live their lives and do business. Sewn Wear saw the gaping hole created by the rapid rise of online shopping, particularly from brands that operate on fast-fashion culture like Shein. They are determined to give consumers the most economizing options at the expense of ethical production. Sewn Wear is actually primarily a two-person team. They source their flour sacks from different online bakeries and baking supplies distributors. They then clean the materials themselves to be sent to their seamstresses. While their initial seamstress resides in Tondo, Manila, they reached out to other seamstresses from other cities. It is also worth noting that in their attempt to be a zero-waste company, they have also begun collecting scrap cloths and retasos from their seamstress' other projects.
"We envision to see an industry that respects human rights and natural resources; an industry that does not solely accept social and environmental ramifications but acts upon them." (Jae)
More than advocating for sustainability through slow fashion, their innovation aims to promote the simple idea that being fashionable does not need to impact the community and the environment negatively—they could be a closed, reinforcing loop. Their continuous operations can boldly declare and portray the message that being ethical and sustainable is fashionable. It is definitely not what it seams (pun intended).
Inspiration
"It was not one specific occurrence that sparked our advocacy but rather, an accumulation of various media that we were exposed to. These articles, publication materials, and the like made us realize the gravity of the situation by elaborating on the fashion industry's negative societal and environmental impacts. It was then that we felt the need to start our own initiative towards this cause." (Madie)
More awareness of social and environmental responsibility is brought about by the growing slow and sustainable brands. While many similar businesses emerged before Sewn Wear, these brands contributed to the stigma and misconception that sustainability came with an expensive price tag. These misconceptions motivated Madie and Jae to prove to consumers that sustainability and ethical operations could be affordable and accessible, especially with today's technologies.
Overall impact
Where many fashion brands would scout for the next variety of fabric they can sell as a unique "must-have" trend, Sewn Wear turns sustainability into a craze in itself. The company veered away from the idea that fashion is expensive. Sourcing their material from flour sacks saved raw material costs and made fashion and sustainability more affordable. Lowering the price point of their products and making sure there were no unnecessary costs in sourcing their materials were truly principal in their decisions as a brand. They have observed that many other companies who have attempted to integrate sustainability in fashion face difficulty maintaining their following. Although other brands have a similar purpose, the owners said they might have unknowingly fed into the misconception that sustainability is expensive. Making its products more accessible and promoting their purpose allowed Sewn Wear to maintain loyal relationships with their customers from fashionistas and even environmentalists.
Apart from customers, the business owners also established relationships with many local community members, such as bakery owners from whom they source their flour sacks and the seamstresses who sew their products. The business approaches online bakeries and baking supply distributors to source their flour sacks. As conscious business owners, they make sure that their supply chain is cost-efficient; however, they still nail down the importance of imposing dignified labor measures. They dialogue with the women they are currently working with to explain compensation and working hours. They emphasized this because they want to shed light on how the fashion industry should give the same importance to their workers (i.e., seamstresses) as designers, making them realize their integral role in the business.
"We make it a point to value their time and effort by paying what they believe is worth it – making them realize that they play integral roles in the fashion industry." (Madie)
The fashion industry is among the greatest contributors to global pollution, which provoked Madie and Jae to nurture the environment actively. Practices such as minimizing point-to-point deliveries, making use of 95% biodegradable packaging, and upcycling flour sacks that would otherwise be disposed of in landfills are some of the ways they can commit to the environmental movement. In the future, they plan to reconstruct their supply chain using recycled and locally-made products, even down to the buttons and threads. Envisioning a proactive society that respects human rights and cares for our environment, Madie and Jae advocate for more brands and the youth to continue working collectively to rectify our future.
Business benefit
Besides their profit, Sewn Wear can also make meaningful connections with its stakeholders - both internally and externally. Despite launching only a few months ago, Sewn Wear has reached over 400 Instagram followers who patronize the products and support the advocacy behind them. Sewn Wear's customers are driven to make purchases because not only can they enjoy trendy pieces, but they can also make a significant impact on the environment. Sewn Wear maintains a reputable image given their social advocacy to help the environment with every purchase. Given this, the company's image will only continue to grow, knowing that the business is operating for the good of society and the environment.
Sewn Wear makes sure to integrate sustainable practices in every aspect of their operations - allowing them to save on costs. Using scrap material from the previous projects of their seamstress, they can achieve zero waste. They also have 95% biodegradable packaging as they use compostable mailers for Metro Manila orders. Given these approaches, Sewn Wear can be more cost-efficient aside from being environmentally conscious. The business proves that fashion does not always come at the expense of harming the community and the environment. Rather, they prove that you can do good as well as do well simultaneously.
Social and environmental benefit
As consumers worldwide buy more clothes, the growing market for cheap items is taking a toll on the environment (McFall-Johnsen, 2019). On average, fashion production makes up 10% of humanity's carbon emissions, dries up water sources, and pollutes bodies of water. More alarmingly, 85% of all textiles are dumped each year—the equivalent of one garbage truck full of clothes is burned or dumped in a landfill every second! That would actually be enough to fill the Sydney harbor annually. Textiles thrown into landfills also mean that natural fibers will be taking years to decompose.
Having this net negative impact on the environment from fast fashion, slow fashion brands show much promise. Slow fashion brands use materials from sustainable sources from the earth and/or recycled material (Solios, 2021). According to Slow Nature (2020), slow fashion emits less pollution and has a significantly lower carbon footprint because of its source of fabric/textile. To elaborate, since synthetic fabrics in landfills release nitrous oxide, which is a powerful greenhouse gas, the environmental benefit from the company is directed towards reducing greenhouse gases. By reusing existing fibers and textiles, the need for manufactured fibers is reduced. This saves water, energy, dyes, and chemicals (Fibre2Fashion, 2014). Moreover, the operations of Sewn Wear as being an upcycling company will be saving landfill space. This is relevant because landfills are not just bad for the environment. They also strain municipal budgets since it costs millions to recycle landfills; if the municipal even recycles the tons of clothing in the landfills (Planet Aid, 2016).
"The fashion industry is one of the largest contributors of waste in our environment; thus, we wanted to create a brand that respected the production process and its resources while taking into account the community, society, and the environment we live in." (Madie)
Advocating for slow fashion, Sewn Wear recognizes the alarming impact the fashion industry has on the environment. Because of this social issue, the company ensures that its products are made sustainably, and its other business operations are aligned with the Global Goals. As previously mentioned, Sewn Wear also takes into consideration its partners in the value chain. They don't only address the issue of the fashion industry through their upcycling of flour sacks and scraps. They also uplift the lives of the people who help them behind the scenes, such as their seamstresses and delivery riders. By ensuring that their partners are compensated fairly for their reasonable working hours, in contrast to fast fashion workers, Sewn Wear can provide their partners with a good working environment and the means to improve their quality of life.
"Businesses like ours are important since we are all working towards the same goal of a sustainable future. If we do not take action now, we might not have a world that can sustain all beings, if any, in the near future." (Jae)
References:
Fibre2Fashion (2014, February). Textile recycling: A step towards sustainability. Retrieved from https://www.fibre2fashion.com/industry-article/7254/textile-recycling--a-step-towards-sustainability
McFall-Johnsen, M. (2019). The fashion industry emits more carbon than international flights and maritime shipping combined. Here are the biggest ways it impacts the planet. Retrieved from https://www.businessinsider.com/fast-fashion-environmental-impact-pollution-emissions-waste-water-2019-10
Planet Aid (2016, January 21). 5 reasons to recycle your clothes. Retrieved from https://www.fibre2fashion.com/industry-article/7254/textile-recycling--a-step-towards-sustainability
Slow Nature (2020, April 18). Slow fashion, what is it, and what are the advantages?. Retrieved from https://slownature.com/blogs/sustainable-fashion/slow-fashion
Solios (2021, January 4). The benefits of slow fashion. Retrieved from https://www.solioswatches.com/blog/the-benefits-of-slow-fashion
Interviews
Marie Dominique Banson (Madie), Founder
Alexandra Jae Aguirre (Jae), Founder
Keep this story going! Share below!
A small local business advocating for slow fashion and sustainability, Sewn Wear repurposes flour sacks and scrap cloths and turns them into fashionable pieces. It coordinates with bakeries, seamstresses, and other brands to pursue the ethical and sustainable fashion industry vision. Furthermore, Sewn Wear stays conscious of all its business practices, ensuring that sustainability and environmental responsibility are priorities.