PT Dasa Karya Indonesia It's All About Love, Care and Hope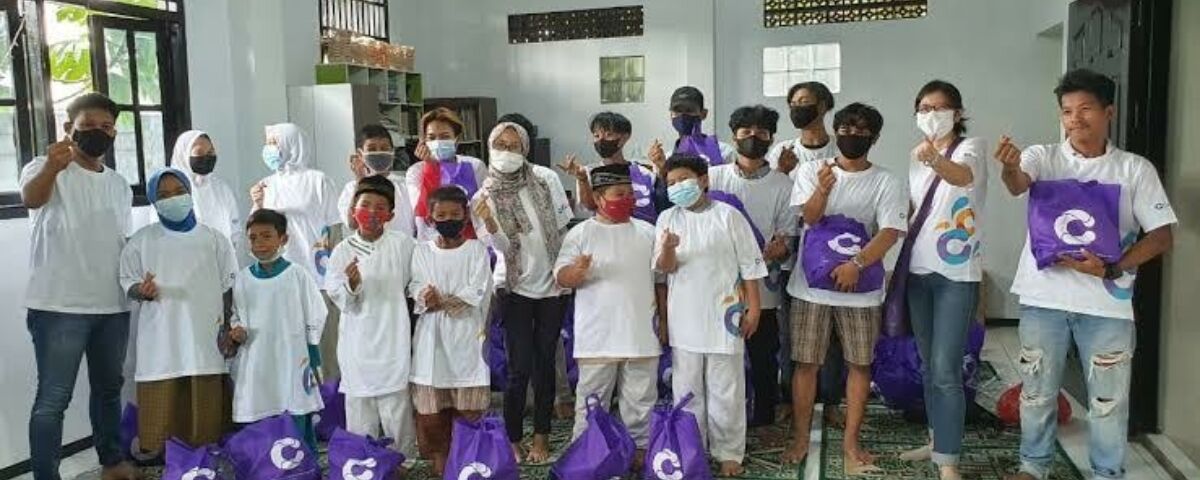 Author
School
Professor
Global Goals
Keep this story going! Share below!
Summary
One of the factors that support economic growth in Indonesia is the growth of Micro, Small and Medium Enterprise (MSME). Based on data from the State Ministry for Cooperative and Small Medium Enterprises (Kementerian Koperasi dan Usaha Kecil Menengah, 2020), MSME has contributed around 61.97% of Indonesia Gross Domestic Product.
Due to the Covid-19pandemic, a number of MSMEs struggled to distribute their products because of the decreasing mobility of people. On the other hand, changes in people's consumption behaviour from offline to online also significantly impacted MSMEs. In the end, many MSMEs have closed their business. The closing of the business also impacts the increase of unemployment and in the long run will increase the number of poverty if this is not solved immediately.
Innovation
In 2020, PT Dasa Karya Indonesia (DKI) was established in Jakarta by a group of talented young people (Leny, Meilina, Hery and Arya). They have different types of industry backgrounds, such as finance, hospitality, and telecommunication.
The purpose of the establishment is to provide the necessities of households (CARInih) and food and beverages (CARImakan) through an online network. The uniqueness of their business is that they become a marketplace for MSMEs and currently they have collaboration with 500 MSMEs (till mid of June 2021). Their slogan #NYATAKANsalingbantu ("Keep Helping Each Other") is aligned with their values:
• CARE: always put care and love first in every task – as to our own family members.
• ATTENTIVE: always care and prioritize the necessity of business partners and customers.
• RESPONSIVE: always responsive in every situation to ensure the convenience of customers.
• INTEGRITY: reliable and responsible on every task.
Another uniqueness of DKI when doing business, is they also become a channel to distribute the CSR for anyone who wants to participate but doesn't know how to get the resources or where to distribute the CSR. For example: in September 2021, DKI in collaboration with companies, such as, WOM Finance, Garuda Food, Lalamove distributed rice boxes and vitamins for self-isolation covid-19 patients and medical workforces, the program called #NasiBoxUntukMu. The rice box was provided by MSMEs which already in the CARImakan network. The purpose is to keep the spirit of the MSMEs working even through the pandemic.
Another story that was done recently, in collaboration with HelepHelep Official (IG @sobathelep_pku) to spread the spirit of #NYATAKANsalingbantu by sharing 100 rice boxes to online driver partners in Pekanbaru.
Not only focusing on distributing the MSMEs products through CSR activities, DKI also keeps increasing the knowledge of the producers by providing training and seminars. On June 12, 2021, DKI held Digital Marketing 101. The topic was How To Develop Home Industry Business through Digital Platform.
Inspiration
The inspiration of the business comes from the difficulties faced by the MSMEs producers during this pandemic. Everyone needs food, everyone needs income. Even though they have adequate capital and knowledge on how to produce delicious foods and qualified products, they did not know how to distribute their products. Most of them are not familiar with any social media.
With the spirit of #Salingbantu ("Keep Helping Each Other"), Leny, Meilina, Hery, and Arya (the founders), create a platform to support the MSMEs to distribute their products.
Overall impact
DKI helps MSMEs have adequate platforms for distributing their products, food, and beverages. The idea of how to help producers on distributing the products has created a positive impact on reducing the numbers of unemployment and in the end, will help the government to improve Indonesia's economy (#Indonesiabangkit) after the pandemic.
It motivates people to become more creative and encourages them to be more productive.
Business benefit
Through having a strong brand reputation for the amazing work they do for communities, the #Carimakan team has managed to arrange over 3 CSR activities. Furthermore, the #Carimakan team has made efforts to ensure all of the MSMEs know that #Carimakan is a place where the partners feel comfortable running their businesses. This doesn't only aim to maintain their businesses but is also expected to improve their home economics.
Social and environmental benefit
Many actions have been taken by the Government in order to support the economic recovery after the pandemic, such as: providing soft loans to MSMEs, vaccination, implementation of health protocol. However, it will never be enough without support from communities and stakeholders.
DKI through #CARImakan and #CARInih is part of the communities that have big concerns and put a lot of effort to ensure that the MSMEs keep running the businesses by providing a channel of distribution online and CSR activities. The MSMEs will provide more job vacancies and will help the Government to reduce unemployment.
The CSR activities not only include helping the MSMEs but also helping the communities by providing food to the people in need.
Interview
Meilina Chow, Co-Founder & CFO
Business information
PT Dasa Karya Indonesia
Jakarta, Pekan Baru, ID
Year Founded: 2020
Number of Employees: 11 to 50
PT Dasa Karya Indonesia is an integrated Ecosystem Channel with a technology-based platform that brings together sellers & buyers in related industries & segments consisting of Carinih and Carimakanan.
Carinih is an integrated Ecosystem Channel with a technology-based platform that focuses on products & services to fulfill Family needs.
Carimakanan integrated Ecosystem Channel with the technology-based platform in F&B with Micro-SME business segments.