It takes a Community
Our Community Pty Ltd
Overview
Our Community has a suite of online platforms that specifically facilitate fundraising activities in the NFP sector, which are:
Funding Centre
Give Now
Australian Institute of Grants Management
Smarty Grants
These platforms become more robust by using Data Science methodologies for efficient, effective and objective decision making in the sector. To ensure the scalability of the products, educating the NFP stakeholders are always part of the delivery process. As Kathy Richardson the Executive Director and Chaos Controller said, "Our aim has always been, as well as all the things we do, is to try to bring the not-for-profits with us on the technological journey we're on as an organisation".
Author
Rina Melissa Reinoso
School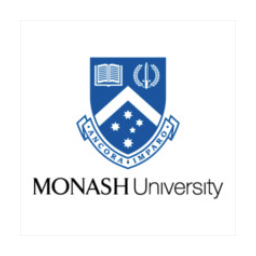 Monash University
Professor

Gitanjali Bedi
Innovation
Product Features
Through their online platforms,
NFPs are able to:
Search for available grants through an online database
Write more effective grant applications
Apply a gender lens on their grant applications
Easily raise funds with all funds collected by the NFP (and none collected by Our Community in comparison to other platforms)
Be more equipped in their field through online resources and training
Grant makers are able to:
Search for available recipients of their grants
Define their goals for grant making
Identify the right NFPs that are most appropriate for their resources in an efficient manner
Apply a gender lens on their grant making
Manage and track their grant making activities
Be more equipped in their field through online resources and training
Embedding Data Science
Our Community uses Data Science methodologies for a smarter organisation of the data collected through their systems, providing better guidance for the users. They intend to further analyse the data collected in their systems for deeper insights on NFP trends.
Data Science being a new concept in the NFP sector, Our Community holds learning and training sessions regarding the field to equip them in maximising the benefits of data in their respective missions.
Inspiration
Founder Denis Moriarty credits the inspiration found during the Vincent Fairfax Ethics Fellowship. Through the program, he was able to reflect on his work experience, passion for technology, and his desire to do something for community groups. He believed in the great good/innovation that NFPs could do but also saw the inefficiencies in the sector. His further investigations brought about a business opportunity given the number of NFPs in Australia and the aggregated income the sector generates. He was able to determine that his vision could do good while earning, which would allow the business to be more self-sustaining and more free to innovate.
Overall impact
And innovate they did.
As a pioneer in the sector, they have revolutionised the organisation of NFPs in Australia using a holistic approach. Their continuous innovation using emerging technologies including Data Science has brought about effective, efficient, and just decision making in social innovation activities. NFPs are able to operate more sustainably as they are able to find the funds they need, have the skills to operate efficiently and broaden their perspectives in achieving their respective missions. Grant makers on the other hand are able to allocate their resources that are aligned with their goals and are further enriched with the gender lens embedded in Our Community's offerings. As of October 2018, they have assisted 4,000 NFPs to collect a total of $96 million in donations (AUD), connected more than 3,300 NFPs and new board members, and have upskilled a total of 135,000 individuals in the sector.
They have gone beyond impacting the NFPs and grant-makers. Businesses in other industries such as banking, superannuation, crowdsourcing & legal services have joined the movement in supporting the NFPs by partnering with Our Community.
Business benefit
From the very beginning, Our Community has benefitted from their innovations. Founding Chair Carol Schwartz was able to find social investors – first of their kind – who provided the starting funds of the organisation in 1999. Recently, they received a 5-year grant to further pursue their mission.
The connected communities they have created and the data they have collected allowed them to always have sound information in determining other gaps in the sector. This led to the development of products that are both profitable and supportive of their mission. The positive financial flow of Our Community also resulted to providing appropriate total rewards package for their employees, even for roles such as Data Scientists.
Furthermore, their market position is more advantageous today, as more and more NFPs recognize that technology is the key for their long-term success, thus there is an increased market opportunity. Their partnerships with other business sectors on the other hand have created additional support for NFPs, enabling NFPs to have more resources to avail of Our Community's other products and services.
The accomplishments of Our Community did not go unnoticed, they are already expanding globally, especially in New Zealand. They have received numerous awards with the most recent as one of the "Best in Community" as a B Corporation by the B Lab. The awards they have received will further increase the public's trust in them as a company which can positively contribute to their client portfolio.
Social and environmental benefit
Strength in numbers
As Kathy put it, Our Community intends to "help the helpers". These "helpers" in Australia alone translates into an estimated 600,000 NFPs, with a growth rate faster than for-profits, all with a potential to positively contribute to both the economy and society. The Charity sub sector alone has earned a total of $142.8 billion in revenue and its employees comprising 10% of the national workforce. Our Community's Smarty Grants is the most used grants system in Australia, and the gender lens embedded in the processing of the data will lead to a more gender conscious allocation of funds to grant recipients.
Continuous growth
The educational offerings of Our Community are accessible to the stakeholders of the sector regardless of income capacity, age, and job level/role. Providing these educational opportunities in an inclusive manner brings about the diversity and continuity of the skills needed for the prosperity of the NFPs. It will then make their respective missions sustainable, thus, having more opportunities to contribute to society.
It takes more than a village, it takes a Community
In equipping the sector with the right resources, guidance and connections, Our Community's mission to "Build Stronger Communities Through Stronger Community Organisation" is continuously fulfilled. They have supported several grassroots organisations to reach their own goals to improve conditions in their local areas. Our Community's growing market base can influence more sectors or industries to have a shared value and systems way of thinking for a stronger positive impact towards social change. In addition, as they apply data science driven insights and trends analysis in the sector, they are able to guard the future of the sector. With their expansion to other countries, Our Community will further build strong communities globally.
Interview
Kathy Richardson, Executive Director/Chaos Controller
Keep this story going! Share below!
Operating for almost two decades, Our Community has created a scalable eco-system that enables not-for-profits (NFP) and grant makers to thrive together as a community. Their portfolio of products and services for the NFP sector include online upskilling resources, knowledge sharing conferences, data science driven decision-making tools, training & development programs, and a co-working space dedicated for social innovators.