Ionic Liquid Replacing Artificial Fibers
Ioncell
Overview
Ioncell is a technology through which textiles are produced by biodegradable materials, such as trees and cardboard boxes. These materials are dissolved into ionic liquid, which in turn is used to produce environmentally friendly textiles. In this process, there are no harmful emissions, and the best thing is that you don't need any new materials; circularity!
Authors
Ingrid Bärlund
Ellen Wulff
Alexandra Westerlund
Linn Beijar
School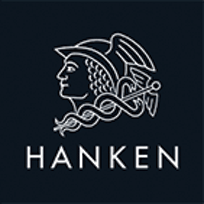 Hanken School of Economics
Professors
Martin Fougere
Eva Nilsson
Innovation
Ioncell is a technology to chemically recycle cellulosic polymers, where no harmful chemicals are used in the process. The materials used can be wood pulp for example, or textile waste that contains cellulosic fibers. Ioncell closes three circles, loops, which contributes to it being a fully sustainable innovation. The three loops that need to be closed in order to be considered fully sustainable, are the raw material, the process as well as the end product.
Firstly, the raw materials that are used in the process are all such that grow in nature. Wood pulp, grass, or leaves for example. The materials used can also be waste materials like old cardboard boxes or old newspapers, that contain cellulosic fibers. The second part of the circularity is the process itself. The raw materials are dissolved into ionic liquid, a process that is close to fully recyclable, so to say. There are no harmful emissions from water, to air, to soil. The third part of the circularity is the end product. The products are long-lasting, but when they are not in usable shape anymore, they can be fully recycled – if a piece of clothing is returned, the materials that it is made of can be processed again, making a new piece of clothing in equally good quality out of it.
Inspiration
With the awareness of how big of a problem for nature the fast fashion industry is today, where clothing items are produced in low income countries with social problems in the working places, a major need for innovation was realized. The earth is polluted by processes that are not very controlled at the same time as the lifespan of most clothing items are very short, creating enormous amounts of waste that mostly end up in the landfill or in the sea. Major sources for this problem are petrochemical fibers, microplastics ending up in the ocean and CO2 emissions from production processes. Therefore, the idea was to create a way of producing clothing that would not be harmful for the earth in the way the whole fast fashion industry is. Ioncell products, on the other hand, are biodegradable as they are made of cellulosic polymers. The items will degrade with time, e.g. when put into a compost.
The innovation was brought forward by students at Aalto University School of Chemical Engineering, coached by Innovation Advisor Jari Laine. The idea behind such an initiative is that students at the school get support in innovative ideas and in the processes behind commercializing promising projects.
Overall impact
Overall, with the technology that Ioncell is using, they are able to tackle many relevant and serious issues, both societal and environmental. Since Ioncell is a relatively young company a lot of their work is based on a long-term perspective, and because of this the innovation has more long-term effects. Laine explained that this innovation will take time to get out on the market on a larger scale, because they cannot use old factories, and therefore they have to build new ones. The process itself is complicated and filled with, as Laine explained, tricky details.
In the short-term this innovation will need funding and may become costly, but hopefully if Ioncell is able to grow stronger and widen their market these investments will pay off in the future. In the beginning, there are often expensive investments, like building new factories for example.
In the long run, Ioncell will be able to tackle several issues associated with climate change. For example, Ioncell does not use cotton or harmful chemicals in their production and they use recycled water, leading to a much more environmentally friendly production. In an ideal world, this type of textile production would be the future of this industry, tackling issues found in the fast fashion industry of today. Unfortunately, customers today are not always ready to pay a higher price for sustainable textiles, but in the future we hope that this will be the norm. A possible scenario and long-term effect of this innovation, and the direction of the industry overall, could be that more companies will focus on sustainable textiles and enter this market. With more competition on the market, companies might not be able to compete with a premium price, leading to lower prices on sustainable products. This development also relies on customers' values and preferences as well as on technological development.
Business benefit
When asked about the future and how Ioncell possibly could generate profits, Laine explained that it would be great if customers would be willing to pay a premium price for the product because of the environmental and societal benefits it has, but that this is most of the time not the case. Ioncell is positioned in the beginning of the value chain as a raw material producer. It is only eleven years since the initial idea started and Ioncell is now on the brink of being commercialized, meaning that there is still a long process ahead. Laine explained that it is not a quick and easy process or fast money, but there is great potential and they believe that they can do it.
Ioncell will be able to secure their employees' well-being because of the safe production process. Laine explained that they for example tackle problems like harmful chemicals and child labor. In the long run, if Ioncell is able to grow, they will also create more jobs. Ioncell is a new innovation that can open up new market segments and innovation opportunities. As we have mentioned before, a lot of societal and environmental issues are also solved, which contributes to making Ioncell an attractive investment target. As one of the first actors on the market, Ioncell has the possibility of gaining a first mover advantage. Investors may be interested in this company to be able to take part in this advantage.
Social and environmental benefit
When it comes to the environmental benefits, Laine claims that Ioncell´s technology contributes to clean water and sanitation (SDG 6) and life below water (SDG 14). By protecting both groundwater and oceans from microplastics, by using less resources than fast fashion companies and by avoiding the use of cotton. The cultivation of cotton takes a huge amount of water, especially as cotton is usually cultivated in areas where you do not have a lot of natural rain and you need to irrigate the fields or use fertilizers and pesticides to make it grow. Easily said, by using Ioncell´s technology a huge amount of water will be saved. Ioncell also contributes to life on land (SDG 15), and more specifically to the cultivation, as cotton is grown mostly in the areas where there is a shortage of land already for cultivating cereals. Ioncell´s products also biodegrade and can be remade (used again and again), which avoids used clothes to end up in the landfill. According to Laine, replacing cotton is, in the long run, one of the best things Ioncell and people can do for agriculture and for land.
Nevertheless, Ioncell also contributes to societal benefits, such as decent work and economic growth (SGD 8) in the way that they improve working conditions by having a safe industrial process without harmful chemicals. As you can not really convert an old factory to produce Ioncell´s fibres, Laine also claims that when building a new factory, the understanding we have today will automatically improve the work conditions.
Interview
Jari Laine, Senior Innovation Advisor
Keep this story going! Share below!
Ioncell
Espoo, Uusimaa, FI
Business Website: https://ioncell.fi/
Year Founded: 2011
Number of Employees: 11 to 50
Two Finnish universities, Aalto University and University of Helsinki, are together developing a technology called Ioncell. This is a technology through which textiles are produced from materials such as birch or spruce trees, or even cardboard boxes. This innovation, Ioncell, enables artificial fibers in textile production to be replaced by biodegradable ones that can be used again and again.