Investing in the Incarcerated
American Prison Data Systems
Overview
American Prison Data Systems is a corporation that aims to reform inmates and provide them the tools they need to succeed. They provide the technology needed to teach and train individuals who have been incarcerated so that they can turn their lives around for the better. The purpose of this corporation is to help those people better their lives and all of the support provided is customized to each person's needs, with their main goal to impact society in a positive way.
Authors
Lesly Brito
Jaime Mathew
Richard Bharat
Seamus Ciliberti
School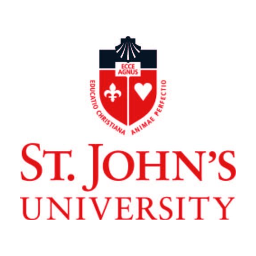 St. John's University
Professor

Charles Wankel
Innovation
The team at APDS believes that just because someone is incarcerated does not mean that they have to stop learning. Their team consists of innovation experts who are dedicated to corrections reform. The United States spends $70 billion a year on corrections, which is more than most of the other countries in the world. Despite this, APDS feels corrections is not doing enough to lead these people to better lives. There are also 50K incidents of prison violence a year, which is far too large of a number.
It has been proven that education, rehabilitation, and reentry systems do indeed work. This is where APDS comes in: they feel they can help these issues by providing incarcerated learners with the digital tools that they need to succeed. APDS puts correction officers and inmates at the center of their work. Their concerns are heard, and they will be given the tools they need to reach their goals. APDS strives to empower and rehabilitate their users, as opposed to exploiting and recriminalizing them. While their competitors charge inmates fees, often large ones, to use their services, APDS does not pass on costs to their end users as the goal is to help them, not overcharge them.
Inspiration
Segun Olowofela is the VP of Finance & Administration at APDS. He explained how the main focus of this innovation is to be able to educate inmates in correctional facilities all throughout the country. Their impact has aided in improving learning outcomes, inspiring behavior change, and reducing prison violence. Segun believes that education is key in creating a better life; simply because someone is in prison does not mean they cannot further their education in hopes of improving their situation. Although prison is a punishment, it is also an opportunity for inmates to improve their lives. Education is especially important in prisons in order to help reduce the recidivism rate. This education will facilitate rehabilitation, job training, and re-entry programs in order to help inmates create better lives for themselves.
Overall impact
APDS Corporation has positively affected the corrections system with the software and technology they have introduced. Generally, around 72% of inmates end up back in prison within three years of being released. The customized software that the individuals receive has promoted learning, resulted in positive behavioral change, and decreased prison violence. Here are some quotes from inmates in Montgomery who experienced just how powerful this program is.
"At the end of the day you got to learn from your mistakes, and that's what I did. So when I get out there I'll actually stick to my mindset, stick to my goals, and try to make it in life. I've got a bright future ahead." -CJ, Montgomery
"This was one of the programs I was talking about, the TED talk, how failure leads to success. 'Listen to shame.' It gives you a lot of insight on how not to be afraid of certain things." -Alhaji, Montgomery
At the Arkansas Correctional School, those who had access to the tablets had a 57% increase in GED pass rates as opposed to those who didn't use the tablets. Overall, all of these changes positively affect a flawed system by showing inmates that they are capable.
Business benefit
ADPS' success as a business is centered around their key innovation, digital technology. ADPS provides great value for their stakeholders. They seek to meet or exceed customer expectations by providing well-designed and customized instruction to reduce recidivism and to help people rebuild their lives and give back to their communities. ADPS provides tablets and curriculum that offer a cost-effective and sustainable way to provide education that can change lives. The goal with such education is to allow the inmates to be able to use this education to gain employment in the outside world and hopefully reduce the chances of them returning to prison (Field). In terms of cost efficiency, the tablets ADPS uses provides a higher value for a lower cost compared to hiring a teacher. Tablets can be provided to facilities at a very low cost and inmates pay no fees for the content. By providing educational technology, facilities benefit from its low costs and positive return on investment, and society benefits from a more educated populace and a lower recidivism rate.
Social and environmental benefit
APDS Corporation has positively impacted our society by educating and training inmates through the technology and software they provide. Those who are incarcerated learn how to turn their mistakes into a different future than they might've originally had for themselves. Through the personalization that the software offers, inmates are taught how to face issues that they struggle with mentally.
The program has significantly cut costs for prison administrators which affects society positively because less taxpayer dollars are used towards the prison system. Their technological services have also resulted in better inmate outcomes.
Interview
Segun Olowofela, VP Finance & Administration
Keep this story going! Share below!
American Prison Data Systems
New York, NY, US
Business Website: https://apdscorporate.com/
Year Founded: 2012
Number of Employees: 11 to 50
APDS is a corporation that was formed to reform inmates so that they can contribute to improving today's society. They provide the technology needed to teach and train individuals who have been incarcerated, so that they can turn their lives around for the better. Arti Finn and Chris Grewe are the founders of this corporation.
If we look at the statistics, the United States imprisons more people than any other nation. The purpose of this corporation is to help those people better their lives. All of the support provided is customized to each person's needs and their main goal is to impact society in a positive way. Through their programs, inmates became more hopeful and goal-oriented in what they can achieve once they are released.