Investing in Communities to Develop Empowered Individuals
Know You More
Overview
"We've taken professional coaching into a virtual and digital space, making it accessible for young people"
Authors
Louise MillerMiller
Lauren Doyle
Jade Sutherland
aisha anwari
Lisa Thomson
School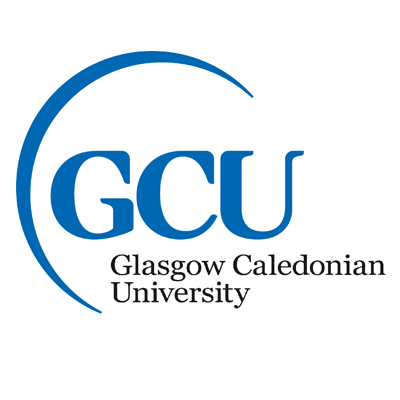 Glasgow Caledonian University
Professor

Alec Wersun
Innovation
As a community interest company "Know You More" have set themselves apart from traditional organisations by moving away from a profit to a 'value' focus. One of the most innovative elements of "Know You More" is its business model. Their commercial arm is geared towards an established corporate market, providing services to fee paying organisations looking to develop their talent, which in turns allows the business to reinvest profits back into community based organisations.
"Know You More" have modernised the delivery of coaching by taking it beyond the corporate world, widening access and availability of services to all people living in all postcodes! By using provides state of the art video services, "Know You More" eliminates geographical constraints to access, and making their services more appealing to individuals by making them available at both a place and time of choosing. Tim explains, "we asked ourselves what was the best way to engage and support young people and we decided the best way was through technology".
Know You More's approach combines a research backed development framework with a multi-variant platform that makes it both adaptable and robust. Their framework is based on the Kirkpatrick model which has already proven to be effective and measurable within the eLearning industry (Kirkpatrick Partners, 2018). Although "Know You More" are still developing their reporting systems, the feedback they have received has been positive and will allow them to continue to evaluate their progress.
"...we were impressed with the Know You More platform. It cleverly uses technology to create a more human experience," Ben Hilton, CEO Dame Kelly Holmes Trust.
Inspiration
"To empower young adults to make the impact they want to make in the world"
"Know you more" started with a chance meeting and conversation between three individuals with a shared profession and a passion for supporting young people. Throughout their careers the founders of "Know You More" had witnessed the positive impact professional coaching had on individuals within a corporate environment. The Institution of Coaching provides a wealth of evidence-based research highlighting that it empowers individuals and encourages them to become self-aware, leading to improved engagement and performance (Institute of Coaching , 2018).
The founders of "Know You More" envisioned taking this powerful tool and making it accessible to young adults aged 18 to 30 as they make the leap from education into their early career. Tim Mart explains, "I have always been interested in youth development and there were already so many great organisations…I wanted to create a service to supercharge the work that was already being done".
Utilising the membership of the International Coaching Federation, the founders of "Know You More" were able to enlist a vast network of qualified coaches eager and ready to share in their mission. In 2015 "Know You More" launched as a community interest company.
Overall impact
"Our Platform and Canvas create a unique self-directed learning offering that meets the demands of a new generation and ambitious learning and development teams."
The organisation makes it clear that they exist to make a lasting impact on the community and are proud to be a social enterprise. However, they are also aware that in order to achieve their goals their organisation needs to be financially sustainable.
The driving force behind "Know You More" is a viable business engine steered towards an expanding market. Entering the words "coaching as part of Talent Management" into an internet search engine will provide some persuasive evidence to support this claim and the team has been able to adapt their services towards this remote market. Corporate organisations that engage with "Know You More" receive a wealth of benefits. Not only are they able to develop the young talent coming into their organisations but they also receive recognition as a responsible business that is investing in its communities.
The individuals who participate in coaching are supported in unlocking and enhancing their soft skills such as communication, confidence and critical thinking - skills which are commonly linked to employability and entrepreneurship. Coaching from an individual perspective is also credited with providing a greater sense of well-being and purpose. Within the Scottish education system emotional and mental well-being is cited as an important element for progression and the lack of this type of support has linked to the attainment gap (Scottish Government, 2018).
Although the Scottish Government has taken steps to improve accessibility it can be difficult for individuals to cope when transitioning in or out of education. Direct entry students of Glasgow Caledonian University explain, "the jump between college and university is steep and adjusting to a new environment can be really unsettling".
"Know You More" has already engaged with work to support students, with their eight-week programme with Napier University's Bright Red Triangle receiving positive feedback from both staff and students. It is through partnerships like this that the great work and positive impact "Know You More" has created can be seen. Their project with The Dame Kelly Holmes Trust (DKHT) supported three levels of beneficiary, providing former athletes with the skills to become mentors, who in turn support disadvantaged young people aged between 14-25 in finding their purpose. These young people were then equipped with the tools, skills and self-belief to make positive contributions to their communities in some way. As the business moves out its infancy stage it is reasonable to suggest that their positive impact will grow.
Business benefit
"We really believe this is the year to expand with commercial clients as well increase the impact on the young people while growing the social enterprise as well"
Since its launch "Know You More" has been in the exploration phase of its development. Initially the organisation focused on perfecting its products and building partnerships with other community focused organisations. Over the last year they engaged with over 100 individuals and 6 charitable organisations. Income generated has been reinvested into the social enterprise arm of the organisation and has also enabled the team to continue their research and development. The team recognised that the community organisations often experience barriers in relation to funding, which inhibits their ability to fully support young people. To overcome this obstacle 'Know You More' has now turned its attention to developing its commercial side. They intend to increase the number of partnerships with for-profit organisations with the intention to reinvest revenue generated from sales into their social fund, allowing them to provide coaching to charitable organisations and disadvantaged groups who were previously missing out. Their model provides sustainability and creates the potential for both scale and diversification.
Social and environmental benefit
"Our mission is around supporting young people, young adults to have the skills and to have the confidence to take command of their future"

At the heart of 'Know You More' is a strong moral cause to make support and development accessible to all. Tim made it clear that he wanted to ensure that he was not just targeting local communities but they are looking for ways to engage with rural and international communities.
The fact that 'Know You More' is a virtual service already provides them with the ability to reach and interact with people in different geographical areas, from a variety of social and economic backgrounds. Many of the beneficiaries of their work are from areas ranked highly on the Scottish Government Multiple Deprivation Index (Scot Gov, 2018). Young people from these areas are more likely to live in low income households and struggle to access employment, education and support services. 'Know You More' has made it their mission to help young people to overcome such barriers. However, they are not limited to youth development and are open to reaching people from all walks of life.
In addition to being socially responsible and ethical, 'Know You More' is also an environmentally conscious business. The utilisation of technology means that their services are paperless and not reliant on transportation, as such, they have reduced costs, minimal emissions and a small carbon footprint.
Interview
Tim Mart, Founder of Know You More
Keep this story going! Share below!
Know You More
Fife, Scotland, UK
Business Website: http://knowyoumore.com/
Year Founded: 2015
Number of Employees: 2 to 10
"Know You More" is a community interest company which delivers professional coaching using state of the art technology to improve the well-being of young people aged 18-30, while assisting businesses to develop and support their young workforce.
Tim Mart ,one of the founders of the business, has more than 10 years' experience in people development, with a passion for youth. Together with five colleagues based across the UK, Tim and his team are continuing to grow their business while making a positive contribution to society.