Interveiw with Karl-Erik Stromsta GreenTech Media
GreenTech Media
Overview
The solution that Green Tech Media offers is creating a means of information accessibility for everyday people, businesses, and professionals. As a media outlet, they are responsible for reporting on all issues in the energy industry.
Authors
Catalina Velasquez
de Classi
William Turpan
Erik Suh
School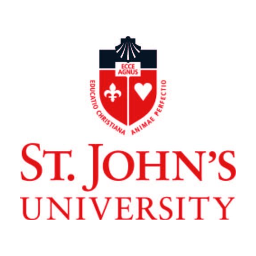 St. John's University
Professor

Charles Wankel
Innovation
Green Tech Media does not necessarily offer a single solution, but in fact they are a major part of the solution (Clear up). By reporting on issues about the environment, they inform businesses on how they can turn their firm into a green company and how these firms can use advancements in technology that are more environmentally friendly to ultimately improve their business. The biggest part of the solution is simply informing others that there are ways to improve one's own business by being more Earth friendly.
Green Tech Media's website is setup in a very similar fashion to typical media outlets such as Fox and CNN. They have headline news in the middle of the page, with their most recent articles popping up towards the top of the screen. One of the headline articles was written by Karl-Erick Stromsa and it discusses an explosion at an Energy storage facility in Arizona. By reporting events such as these, we are able to learn more about the energy industry and how we can improve upon it.
Ultimately, the people that have the biggest impact from Green Tech Media are major firms that have the capability (financially or physically) to make a change to their company. Firms need to have a financial capability to make a change but also need a mental capability. Through spreading information and reporting on issues that deal with Energy preservation, company executives can gain knowledge of the growing industry and how they can ultimately improve upon their own business by becoming more environmentally sound.
Inspiration
Karl-Erik is a management editor for a website that hosts stories of business in the renewable energy sector. When interviewing Karl-Erik we had the opportunity to ask what made him enter this industry. As a journalist with a focus on business, he described how he did not seek this industry. However, once he began writing for these businesses, he discovered the positive impact he could have as a journalist. He mentions "I didn't start out perusing it...I was excited to get in to this...it is one of the most interesting industries out there and one of the most important." The most exciting part of his journey is that he did not expect to be captivated by this industry.
With that being said he understands that he is the mediator between what business do and what people know. Innovation is the act of making changes to something that is established by introducing new methods, ideas and products. As a journalist this company is at the forefront of shaping people's ideas about new products introduced throughout the world. Karl-Erik has the distinct pleasure of being the voice while bridging together products and businesses.
Overall impact
As a news outlet, Green Tech Media's long-term and short-term effects lie in its ability to spread news and awareness about new companies and new innovations in the renewable energy industry. The more effective Green Tech Media is in educating its readers on these countless new companies and new innovations, the more impact it will have in both the short-term and the long-term. The beauty of Green Tech Media is that its innovation is the knowledge it passes on to its readers. It offers an in-depth look into very specific subject material that could potentially be involved with the future of the renewable energy industry.
To be more specific, in the short-term, through Green Tech Media, larger companies in the renewable energy industry will become aware of smaller start-ups with new ideas that could have the potential to benefit processes within the industry. Companies can use Green Tech Media as a resource to recruit bright innovators or to explore new ideas in the development of renewable energy technologies. Green Tech Media acts as a resource both to provide exposure for hundreds of new companies with new innovations while also educating the renewable energy industry as a whole on new technological innovations.
While innovative renewable energy technologies that will be absolutely pivotal in the future are difficult to differentiate from the rest of the new technologies at this point in time, in the long term, Green Tech Media will make these pivotal technologies well-known within the industry faster and more efficiently than word of mouth ever could.
Business benefit
Green Tech Media's innovation is its specific and unique subject matter on which articles are written to update and to educate members of the renewable energy industry. The revenue raised from these articles goes directly into employee compensation as well as growing the news outlet to increase the quality and quantity of reports on new and exciting innovative renewable energy technologies. Green Tech Media's success in increasing awareness of these new companies and technologies among the renewable energy community is directly correlated to its success as a business. Green Tech Media's business model benefits both the company itself and its readers and subscribers. The better job Green Tech Media does of researching and profiling these innovative companies, the more revenue they will be able to pull in to reinvest in the business.
Because of Green Tech Media's keen focus on new renewable energy technologies and the way it has produced interesting and informative articles, members of the renewable energy industry have greatly benefited by using Green Tech Media as a resource to seek out and find small companies with groundbreaking ideas to better the processes of creating renewable energy technology. As a result, Green Tech Media now receives hundreds of letters and emails from small companies that work specifically with renewable energy technology that are looking to be featured in their articles. Green Tech Media's specific target subject matter and specific target audience have helped them to create an invaluable product that will benefit the business for decades to come.
Social and environmental benefit
Green Tech Media ultimately benefits all of society and the environment through spreading news about the energy industry and how it can affect everyone. By providing information to citizens and businesses, they can make the best possible decisions for their business as well as their own personal life by creating a greener planet. By reporting issues such as energy misuse and energy advancements they can ultimately improve society in the long run.
Journalism as a whole is essential in improving all aspects of society. The only way to ever fix a problem is by addressing the issue at hand and letting people know that there is actually a problem that needs a solution. It goes back to the old saying of "knowledge is power", and by reporting on issues going on in society today, citizens and businesses can gain more knowledge. Society will become more adept at being more green through gaining knowledge of issues that are occurring today and how they affect the world as a whole.
Just as the industrial and technological revolution impacted businesses globally, the green revolution is doing just the same today. Businesses are now making decisions based upon the effects on the environment. This has a substantial effect on society, because besides the government, businesses have the greatest say in how we live our lives. Through reporting on environmental issues such as energy transformation and production, and the dangers of outdated forms of energy we are ultimately building a safer world right now and for future generations down the line.
Interview
Karl-Erick Stromsa, Journalist-Editor
Keep this story going! Share below!
Greentech Media is a media company that delivers environmental information to its patrons. This company mainly gears toward sharing information on the renewable energy sectors of the world and providing in depth information to businesses.
They are mainly involved in the energy industry such as solar power, wind power, energy storage, electric vehicles. According to Karl-Erik "It's a so-called B2B website, meaning that we are primarily writing about these industries for other professionals and businesses"