Intelligent Security, Safer Lives
Heilong Jiang Shengshi Syracuse Technology Co., Ltd.
Overview
The core idea of the innovation is to structure and algorithm the traditional monitoring system to develop intelligent security and facial recognition access control. When the smart security system is installed at the door of a community or apartment, as long as someone is walking under surveillance, security can view the walking route in the community. The first benefit is that it can find out in time for the public security department to input the face of a fugitive into the system, and once it is recognized by the system, it will automatically transmit the alarm information to police mobile phones. As a result, the system has led to the successful arrests of 17 suspects so far. Thus whether one is throwing something or catching a fugitive, it can operate effectively. Secondly, the system can be recorded and monitored in advance to prevent crime. When the intelligent security system is installed in a public area such as square or park, it will judge the concentration of people by the sense of heat to alert police officers that an emergency may occur here.
Author
siyu du
School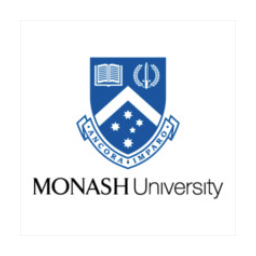 Monash University
Professor

Gitanjali Bedi
Innovation
Facial recognition technology (Face ID) is now used in mobile phones and electronics, but what if the technology were used in everyday life? SS Syracuse gave a solution. Chuanting Wang said that this way of opening a door is the simplest available; cooperative methods, whether swiping a card or using touch ID, risk interference from external factors. For example, there is the risk of a card being lost or copied or touch ID being wrongly recognized due to weather or external damage. However, SS Syracuse uses non-inductive facial recognition to open a door, which means the door can automatically recognize a user walking at a normal pace without the user even stopping. It is more convenient for people carrying heavy loads. At the same time, users can download an app to remotely control the door when they have visitors.
Inspiration
In China, security system technology is very mature and far ahead of other countries. The "Skynet" system allows tracking by camera wherever you are. There is an episode that led to Wang's innovation. His community often lost things; for a while, the residents of the community were worried because of the inability to confirm whether this was caused by a resident of the community or a foreigner. He was affected by this insecurity and decided to start the smart security system project.
Fortunately, Wang has worked in the Internet industry and has a wealth of knowledge and experience, which has led him to discover more business opportunities. When this idea was put forward, it was supported by almost everyone because they understand the importance of monitoring security in China. Therefore, not only have investors believed that it is an investment with long-term returns, but also the government has given strong support.
Overall impact
The technology improves the sense of security of residents and reduces the incidence of crime. Wang described the impact of his own company's innovation: short-term impacts include helping community residents live in safer environments, find lost things, ensure personal safety, and open doors remotely. In the long term, effects will be supported by the government and include preventing crime, arresting fugitives, and reducing the waste of public resources.
Jenkins (2009) claimed that while innovation is seen as a fundamental business source of competitive advantage, it is also one of the more important means of improving sustainability. SS Syracuse is a research and development company. This is how SS Syracuse promotes UN Sustainable Development Goal 8, Economic Growth. It mainly implements the OEM policy, which means to transfer production to the industrial base that refers to the good at producing a specific product to complete. SS also facilitates Goal 9, Industry, Innovation and Infrastructure. The company aims to use technology to solve the challenges of transforming the infrastructure of older communities, which helps to achieve Goal 11, Sustainable Cities and Communities.
Business benefit
Since the company is not in the main cities dominated by the Internet, the main source of investment is relying on investors. Although SS has only two years of operational experience, according to the annual financial report, the return on investment is as high as 30% and will explode in 2019 and 2020. Moreover, the company has received government support. First, the government provided free office space to encourage the development of innovation enterprises, more than 2,000 square meters. In addition, the company has been given a large discount on taxes, such as the reduction of 13% of the tax from 16%, only 15% of the income tax instead of 25%, and the annual exemption of 1 million RMB. Furthermore, the government will also give a 30% financial subsidy for the company's research and development investment and free publicity to attract more customers to the company.
Social and environmental benefit
This innovation is for the benefit of the economy and society (Simkin, 2018). The social benefit of the innovation is that it provides a safer and more convenient living environment using biometrics, which also speeds up the renovation of old communities. At the same time, Wang believes the innovation is not just a new product; after-sales service is also one of the factors for business success. Therefore, he always gives priority to the relationship between the customer and the employee. In his view, employees are the core of a company. He provides a lot of services for them, such as providing free and standard high work meals, shuttle and housing subsidies, and pension insurance. Every year, an annual meeting similar to a family dinner is held to allow employees to communicate directly with their bosses, which reduces the timeliness of hierarchical communication. These benefits have made the company's employee turnover rate very low.
Interview
Chuanting Wang, CEO
Keep this story going! Share below!
Heilong Jiang Shengshi Syracuse Technology Co., Ltd.
Mudan Jiang, Heilong Jiang Province, CN
Business Website: www.ssxc.net
Year Founded: 2016
Number of Employees: 11 to 50
The main benefit of technology is to make residents' lives better. In recent years, artificial intelligence not only has been widely used in people's lives, it also can create a safer living environment. Heilong Jiang Shengshi Syracuse Technology Co., Ltd. (SS Syracuse) offers an intelligent security system that combines smart access control and surveillance cameras in the community. The project allows users to enter directly through facial recognition instead of using a key and plays an effective role in crime prevention and real-time tracking, which create a safer social environment.