Intelligent Decoration for Environmental Protection— Committed to a Better Future
Wuxi Henglan Building Material Technology Co., Ltd.
Overview
The company acquires bamboo through planting or purchasing to process it into various decoration raw materials. By cooperating with factories, these raw materials will be further processed into decorative materials. These decoration materials will be sold or installed according to customers' needs.
The company uses this new material to complete the manufacturing process, which not only greatly reduces the harm to the environment but also save a lot of time.
Author
HUABIN YU
School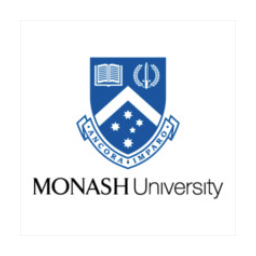 Monash University
Professor

Gitanjali Bedi
Innovation
The entire process is roughly divided into several steps. First, the manufacturer's surveyors and designers will come to the building which needs to be decorated, make accurate on-site measurements, and then send the relevant data back to the factory. Second, The factory produces the bamboo charcoal fiberboard required for each part of the building based on the data and floor plan provided by the surveyor and the designer. Finally, after these products are delivered to the site, the workers only need to splice on-site according to the requirements of the drawings.
Inspiration
Guoying has been engaged in traditional construction and decoration for a long time. He found that the traditional way of decoration is inefficient, which wastes a lot of manpower, money and material resources and is very time-consuming. In addition, traditional decoration materials often consume resources and pollute the environment. The most important thing is that these materials will do harm to the human body, which is not conducive to the construction workers. These traditional decoration materials will release some harmful gases such as formaldehyde, which often takes months to dissipate. Through investigation, he found that bamboo is an ideal natural material. Its advantages lie in easy access, low cost and no harm. Through his understanding of the decoration industry and his belief in environmental protection, he cooperated with the company and served as general manager of Henan Province, China.
Overall impact
For the interior decoration of a building, this new method can shorten the time by at least half compared with the traditional method. This processing method greatly improves the work efficiency, reduces the labour cost, has a vital significance to the enterprise's good development, and will certainly become the future decoration domain mainstream trend. And this material will be widely used in various industries in the future.
Business benefit
By taking this process approach, workers no longer need to pre-paint the walls and do not have to wait for the paint to dry before the next process. One worker who can decorate the walls of 10 square meters a day in the traditional way now can decorate 90 square meters with ease. For an enterprise, time is cost. Customers and enterprises all hope that work can be done efficiently. And the use of this new material will make a big contribution for enterprises to establish a good reputation.
Social and environmental benefit
The biggest benefit of this product is that its raw materials are everywhere in southern China, and bamboo grows quickly which is a renewable resource. Planting bamboo can effectively absorb carbon emissions. In addition, it can replace traditional wood and is formaldehyde-free and non-polluting. Bamboo leaves can be used for papermaking, and the main rods and side branches are all processed into various finished products. And because of the good toughness of bamboo, these products are usually durable. By making good use of this material, the physical harm to workers and customers can be greatly reduced. By planting bamboo for several years, the air quality will be greatly improved. What's more, through inspiring by this mode of work, people's working methods may be further improved in the processing and manufacturing industries and construction industries in the future, thus the phenomenon of waste of resources in society will have a huge improvement.
Interview
Guoying Yu, Manager
Keep this story going! Share below!
This company aims to produce home or commercial decoration materials with new environment-friendly materials, and pre-produce and assemble materials according to customers' requirements. The company advocates using these methods to improve people's working patterns and living environment in the future.